The world's only official Japanese manga translation contest presented by the Digital Comic Association. Managed by MANGAPOLO, with the full support of the Japan's Agency for Cultural Affairs.



Koi towa Yobenai
Sarah Kim Perry
from Japan


Fuan no Tane Plus
Ami Ross
from U.S.A.

Acchi Kocchi
Nina Matsumoto
from Canada

Saya Saya to
Emily Balistrieri & Juri Ishikawa
from Japan


Koi towa Yobenai
D.M Akie
from Singapore



A collection of creepy short stories by Masaaki Nakayama about the dark secrets of urban legends.


Love and laughs are the theme of these 4-­‐panel comics by Ishiki. Shy and moody Tsukimi has her heart set on Io. Too bad he's so dense.


A boys' love story By Hatoko Machiya. Ei has bad taste in men. But will his luck change after Meeting Junpei, a man who is his complete opposite?


A school days story By Fumiko Tanikawa. As Saya tries to decide what she wants to do when she grows up, her quest touches others in unexpected ways.


Application: The deadline for applications is October 31st, 2013 (Japan Standard Time.) Please use the form below. All translators, including both professionals and amateurs, are eligible and there is no fee for entry.
Initial Screening: The basic translation level of each entry will be checked by professional translators.
Final Review: Entries that pass the initial screening will be judged by the official judges and ranked by popular vote.
Announcement of Winners: The winners will be announced by the middle of January 2014. The grand prize winner will receive a trip to Japan and be offered the job of translating their entire manga. First prize winners will be offered the job of translating their entire manga. Runners-up will win a tablet computer.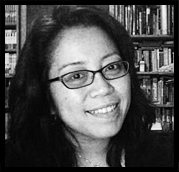 Based in the San Francisco Bay Area, Deb Aoki has been writing about manga professionally since 2006, but has been a lifelong manga reader (even before it was readily available in English). From 2006-2013, she was the Manga Editor for About.com. She is currently the editor of MangaComicsManga.com, a site devoted to manga and comics from around the world. She is also a contributing writer for Publishers Weekly.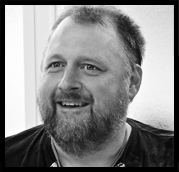 William (Bill) Flanagan started translating manga professionally in 1991 with Raika (Kaumi Fujiwara & Yu Terashima) and has been translating and editing manga ever since. He rose to be Director of Editorial of Viz Media in the early 2000s and from then on, has had his hand in top-selling manga. He also translates anime, games, TV, movies and novels. Representative manga translations include XxxHOLiC and Gate 7 (CLAMP), Fairy Tail (Hiro Mashima), and A Bride's Story (Kaoru Mori). He lives with his wife a son in the mountains of Gifu Prefecture, Japan.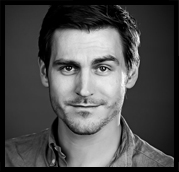 Craig Mod is a writer and designer who splits his time between San Francisco and Tokyo. He is a MacDowell writing fellow and a TechFellow Award recipient for product design and marketing. He is co-founder of Hi (http://sayhi.co). He was previously a product designer at Flipboard. He is also the co-author of the Tokyo city guide, Art Space Tokyo.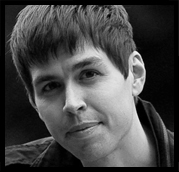 A native of Washington, D.C., Matthew has been working as a professional translator since the early 1990s. Together with Hiroko Yoda he is the co-founder of AltJapan Co., Ltd., a dedicated entertainment localization company that has produced the English versions of many top video games, toys, and manga, including the Gundam series and the Doraemon series. He is the co-author of numerous books about Japan, including "Yokai Attack! The Japanese Monster Survival Guide."
For further information please contact :info@mangapolo.jp
Powered by Tokyo Otaku Mode.