nevkun's Review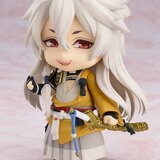 This nendo is one of my absolute favorites that I own. The faces that it comes with are great and easy to change out. The little fox that came with it was actually unexpected and a nice touch. I did have some trouble getting him into his stand, but with some work I managed it. Really love him and hope to add more to my Touken Ranbu collection!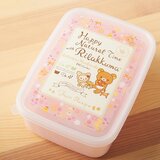 This is hands down my favorite bento box. The seal on the lid is really tight so it will hold everything in guarantee. There are two little trays inside that can be used to keep food separate, but they also come out if you want to use the whole thing. It's also a very good size, fits easily into bento bags and is simple to clean. I recommend it!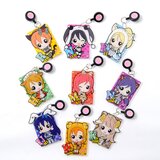 I really enjoy this pass case and it works great for holding a bus pass. However, it will only hold one card at a time and the small ring on the top is hard to get on and off if you need to constantly get in and out of it, so it's best used for a pass you don't need to refill. The retractable chord is really handy and goes further than I thought, but make sure the clip is secure before pulling on it since, if pulled too hard, it may come undone. Still a great companion for Love Live! fans with a need for a pass case.