Stephanie Phillips's Review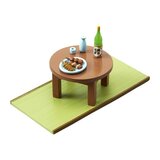 I don't have a Pose Skeleton (I know, I know, what's wrong with me?!) but the accessories and Tatami mat work really well with my Nendoroids for a cute bit of scenery. The items also scale well with Figma so this and other Pose Skelly sets are great as general accessories to add a little something to your collection.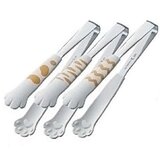 These tongs are hella cute, no doubt. They are a bit small in person though and they feel delicate so I'm a little hesitant to use them for much. The paws are nylon, which is accurate according to the listing, but the product pictures made me think the whole thing was metal and I expected it to be sturdier.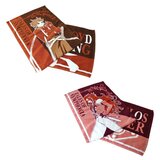 I'm a huge fan of ToS and I couldn't pass up the opportunity to get one of these towels! I chose Lloyd and I have to say the print quality is very nice. The towel is well made and durable, and actually bigger than I expected, but I haven't used it as a regular towel because I plan on hanging it up as decoration.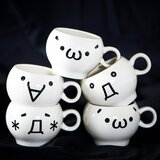 These mugs are fantastic and once you pick up one you're going to want to finish the set, which can be frustrating as some of them sell out before the others. They hold a little less than a cup which doesn't sound like much but it's perfect. When I drink coffee or tea I don't like to overdo it and the portion size is very satisfying to me. I've also used them as tiny snack bowls for that same reason. They're sturdy and stackable, and the face has yet to show any wear since I got my first one several months ago. I don't know if they're dishwasher safe so I always wash them by hand.