bioshio0913's Review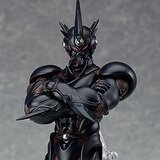 I didn't like the first figma guyver so much, the second one was a lot better but I didn't like the chest cannon fixed effect parts, this one is both perfect scult, has movable chest cannon effect parts, and can cross his arms!

Heres my unboxing video on youtube:

https://www.youtube.com/watch?v=W7ORAFTYn_k

>:D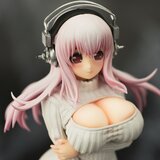 Figure is nice and there were no defects with the one that I got, also kudos for making sonico even more busty than she already is, but the gaps in between to piece the figure together is glaringly obvious so it doesn't look as natural. She looks nicer in the pictures and also the bass is like a hot glue transparency rather than the clear glass in the photos.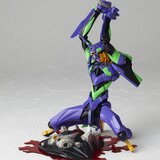 Figure is really great looking with no paint mistakes and a ton of accessories that are pretty spiffy. I have it under alternating light panels and the colors on the figure really stand out especially the green portions.

The only draw back I have is that its not as flexible as I thought id be. Also moving the joints make harsh click sounds rather than being smooth moving joints.

Other than that this figure is pretty cool.