Follow
Following
Follow This Label
You'll receive email updates on new products with this label.
Refined by : Premium Member Exclusive Sale, On Sale, In Stock, Pre-Order & Special Order

Price : $20 to $50

Category : Otaku Apparel & Cosplay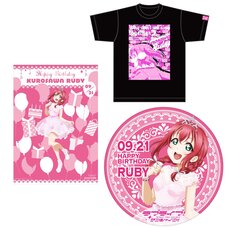 Love Live! Sunshine!! Season 2 Uranohoshi Girls' High School Store Birthday Present Set: Ruby Kurosawa Ver.
$49.99
$21.50 - $47.49
(Up to 57% OFF)