---
The design has finally been completed and pre-orders open today!
We've kept you waiting for quite a while, but the URAHARA x Luna Haruna Slip-On Collaboration is finally accepting pre-orders!
The slip-on's design, which was overseen by Luna Haruna, voice actress for Rito Sudo in the URAHARA anime, has also been completed! We'll be revealing it today.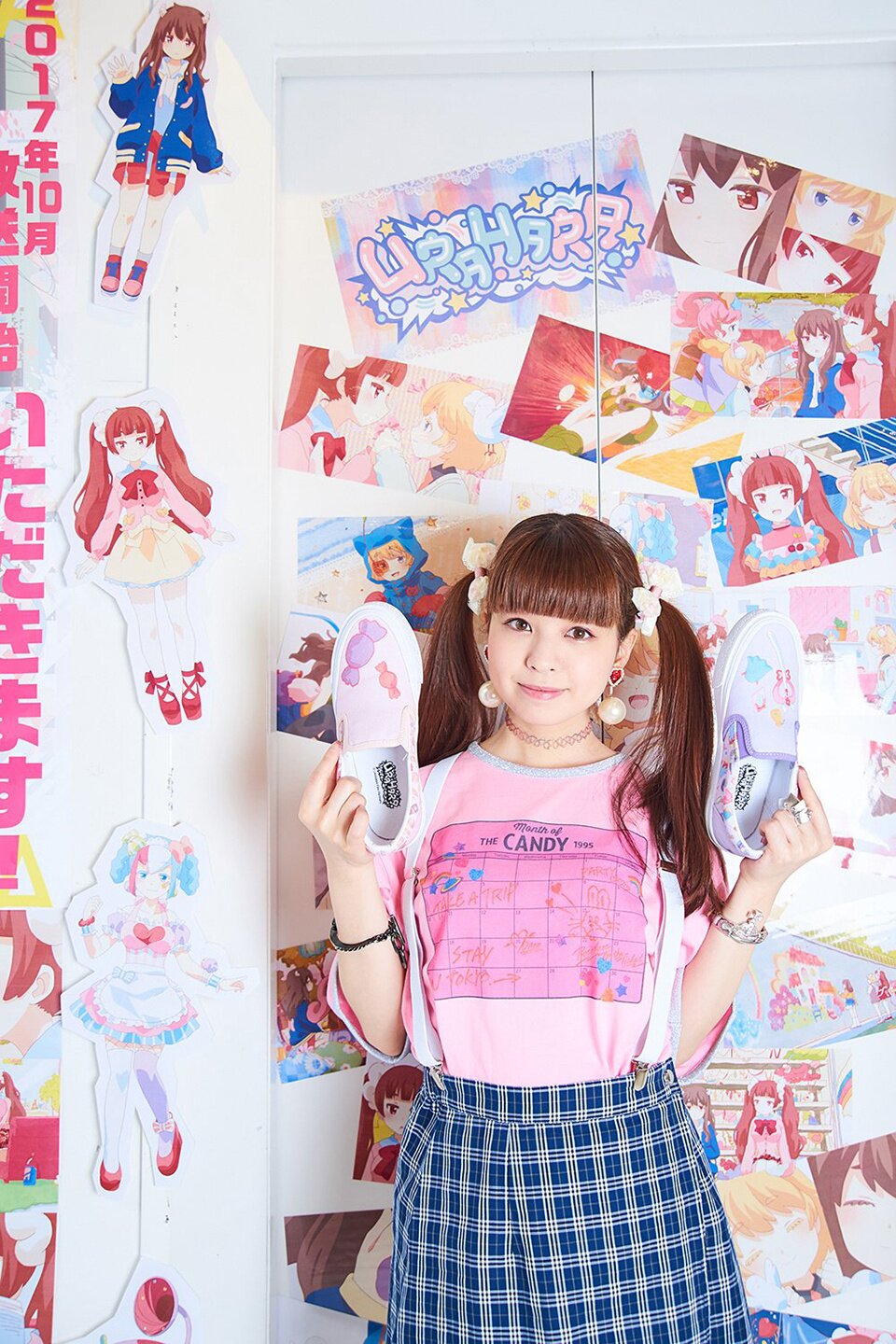 We've received a video from Luna Haruna, voice actress for URAHARA's Rito Sudou.
Haruna was in charge of all designs in the collaboration, so please take a look and see what she has to say!
In order to apply the best parts of Luna Haruna's design concepts, we created multiple prototypes to create a design we could be satisfied with. Please enjoy the photos of the finished design below!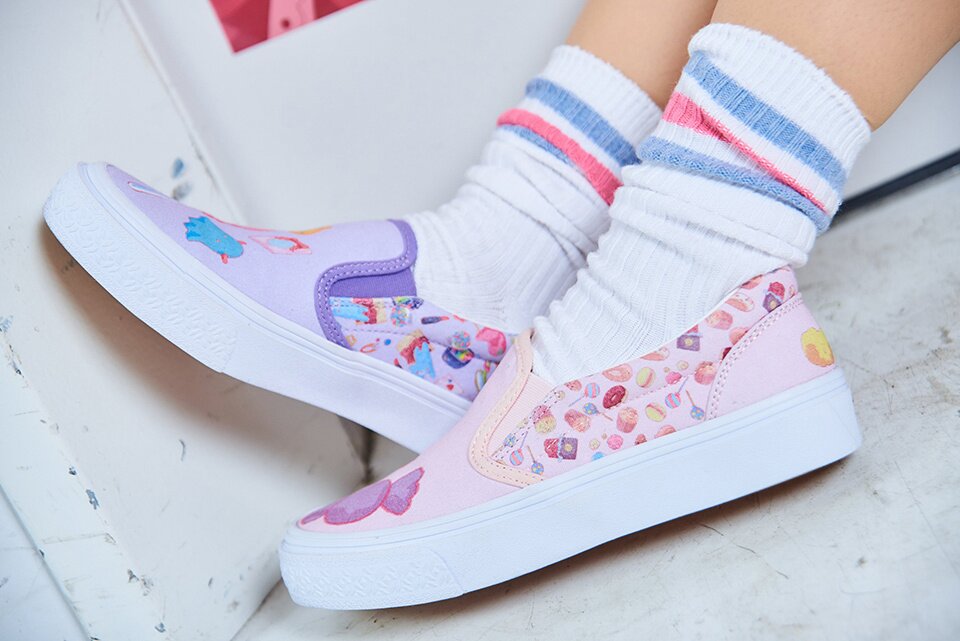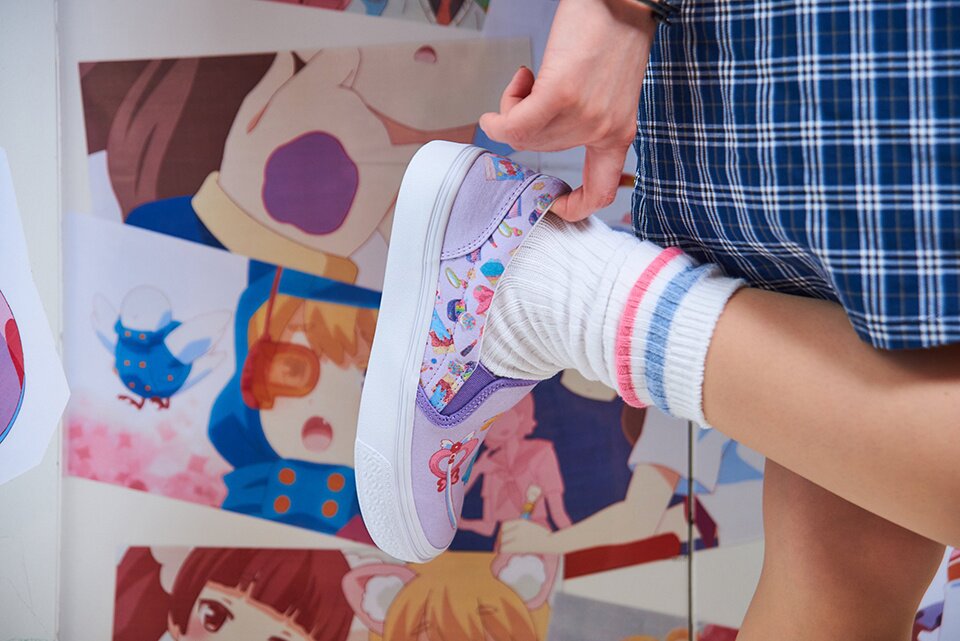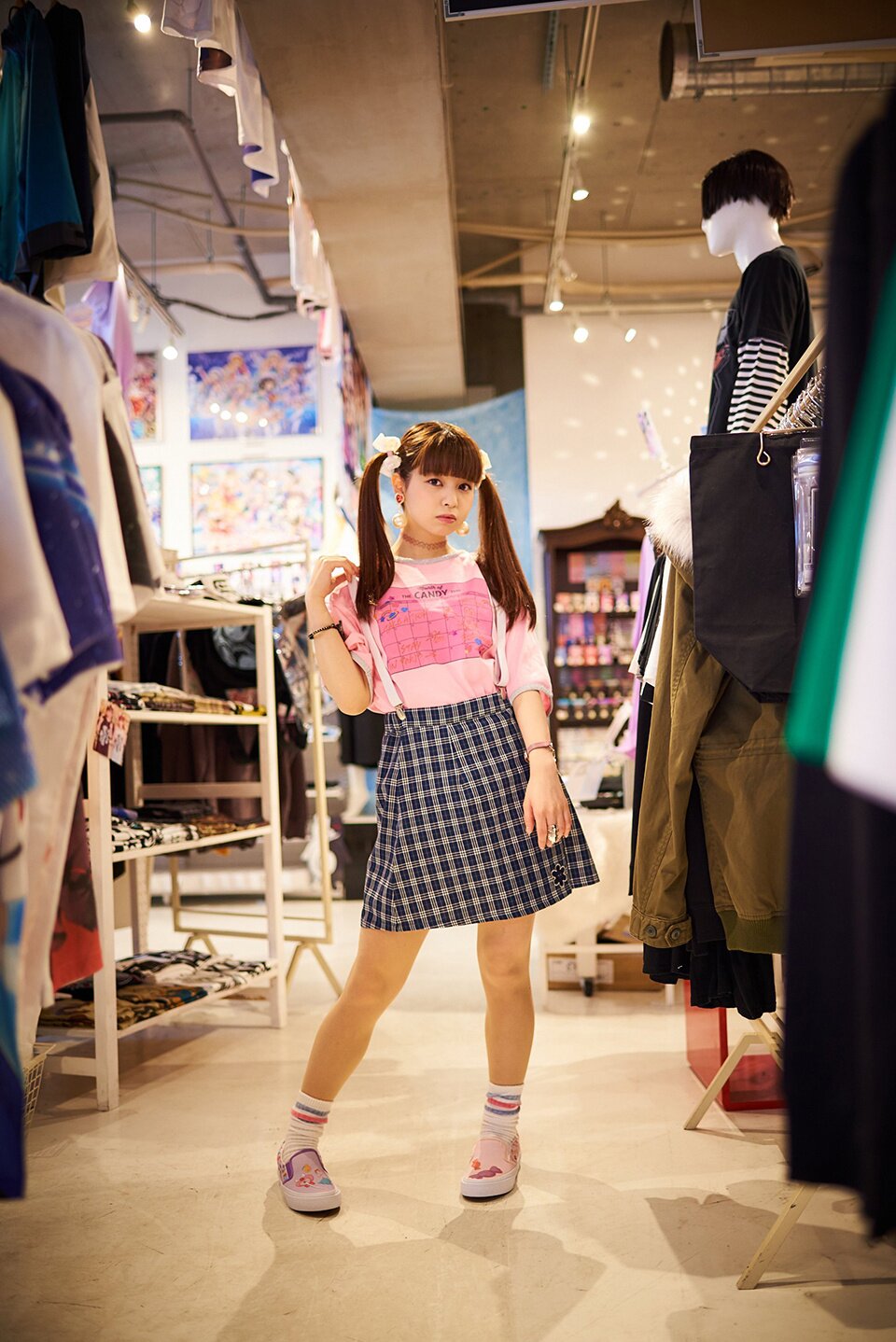 The slip-ons are sprinkled with cute and lively motifs taken from the URAHARA anime. They are packed to the brim with Luna Haruna's image of Harajuku as well as the Harajuku from the world of URAHARA. We highly recommend them not only to fans of Luna Haruna and URAHARA, but also to anyone who likes eye-catching, cute fashion!
【 URAHARA x Luna Haruna Slip-Ons 】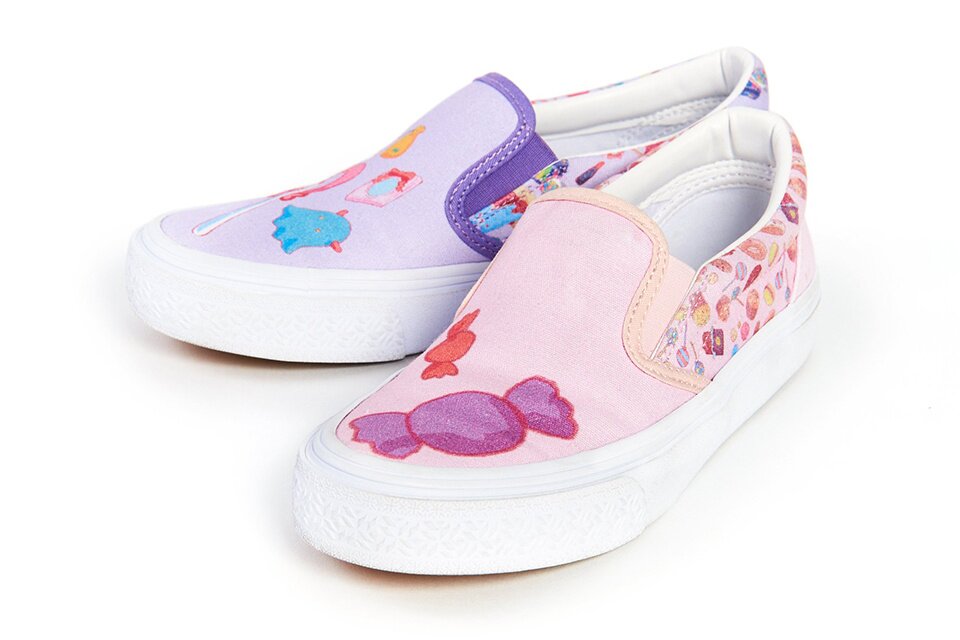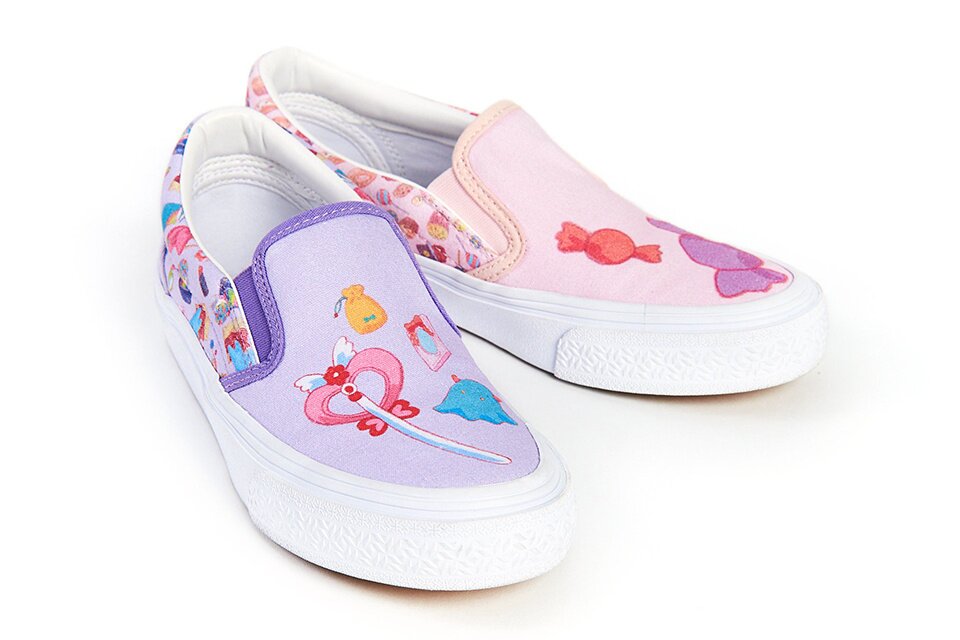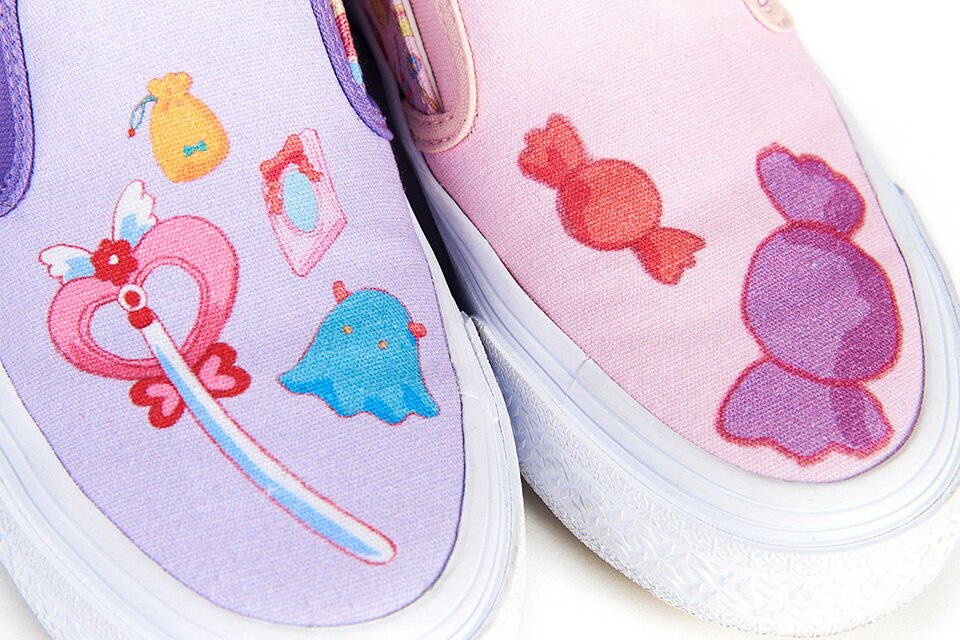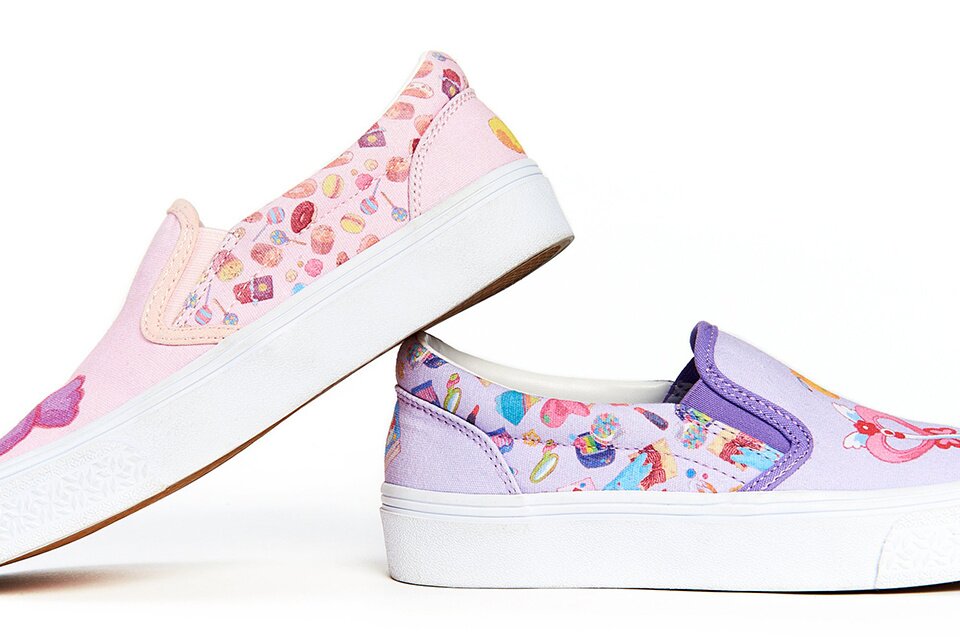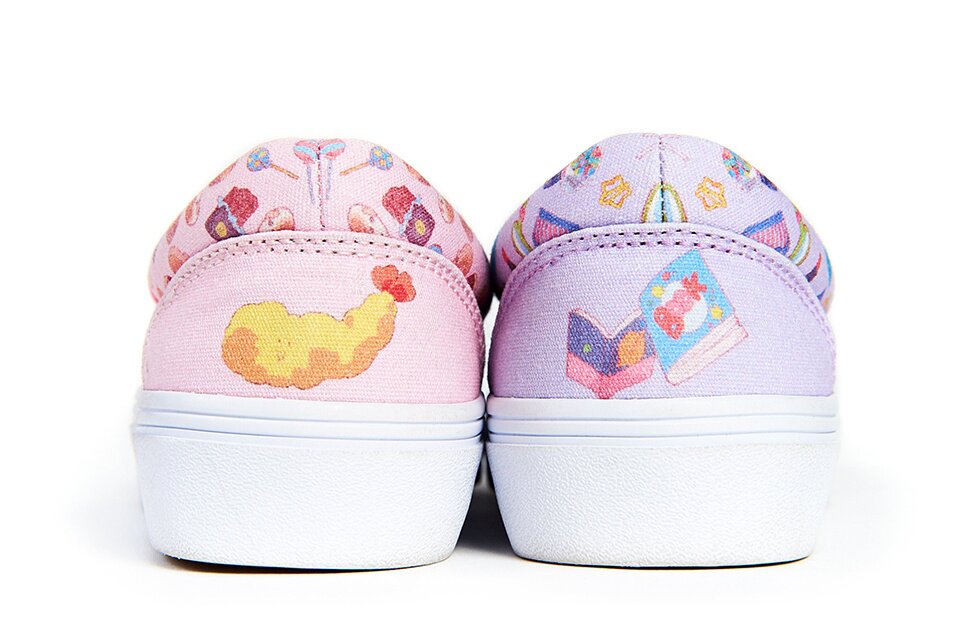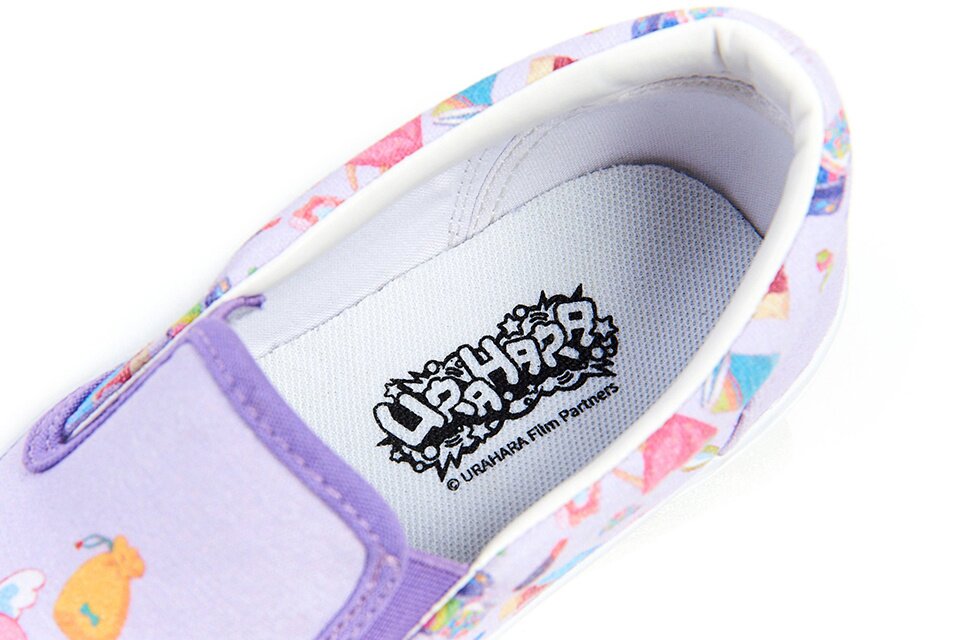 Product name: URAHARA x Luna Haruna Slip-On Sneakers
Price: 7,980 yen (tax not included)
Material: canvas
Sole: rubber
Sizes: Japanese size: 23~29 cm (no half sizes)
Order Deadline: July 17, 2018 PM11:59
Estimated shipping date: November 2018
Conversion Chart
| Size | | | |
--- | --- | --- | --- | ---
Japan | 23 | 25 | 27 | 29
Europe | 37 | 39 | 43 | 45
US/Canada (Men's Size) | 5 | 7 | 9 | 11.5
US/Canada (Women's Size | 6.5 | 8.5 | 10.5 | 13
Measurements are approximations.
*This product is made to be somewhat narrow. If you usually buy a wider size, we recommend buying a size up.
*After production, some glue may protrude from the slip-on.
Breaking news! We'll be giving away autographed instant photos and URAHARA scripts as presents!
![file](https://d3ieicw58ybon5.cloudfront.net/ex/960.640/project_description/37962c92b6434e0c96a5d5ab19bbc053.jpg) As a campaign to celebrate the release of the slip-ons, we'll be giving away presents to backers of the project! Out of everyone who pre-orders the URAHARA x Luna Haruna Slip-ons, 5 lucky winners will receive a instant photod autographed by Luna Haruna. Two more winners will receive URAHARA scripts signed by Luna Haruna, Sumire Uesaka, and Manaka Iwami! All winners will be decided through a lottery. At the moment, we are doing the same campaign with our
URAHARA x Sumire Uesaka Collaboration Track Jacket Project
, so be sure to check out that page as well! ![file](https://d3ieicw58ybon5.cloudfront.net/ex/960.640/project_description/dd4f1155d1f242ac870fcbda1ba06c0e.jpg) [About the Presents] Luna Haruna Autographed instant photo: 5 winners URAHARA Autographed Script: 2 winners *You cannot choose between the instant photo or script.
Click here to enter to win a instant photos or script!
https://otakumode.typeform.com/to/uXTnmd?campaign_code=urahara_slipon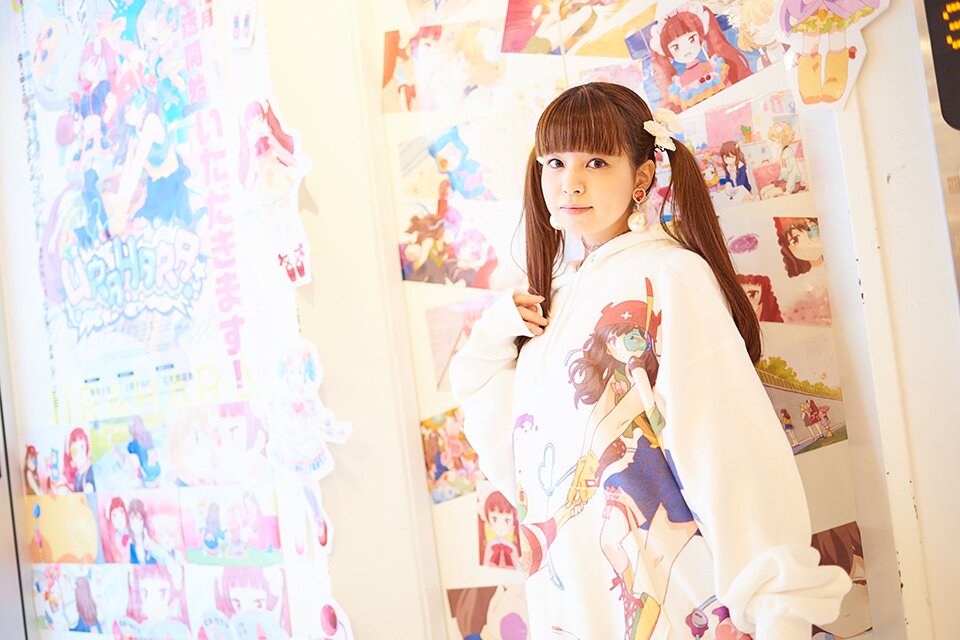 ---
URAHARA is a kawaii sci-fi girls' drama set in Harajuku. URAHARA tells the story of three high school girls, Rito, Mari, and Kotoko, who open a limited-time shop called PARK in Harajuku during their spring break. There, they plan to sell the original fashion goods and sweets that they create, but their goods are stolen by Scoopers. Scoopers are aliens that cannot create original items, so they must steal them. Through their fights with the Scoopers, Rito, Mari, and Kotoko look within themselves to understand their own creativity, why they want to create items, and what they are creating them for.
By thinking about "what creativity is to them," the girls are able to understand that their worries and troubles are what lead to their growth. The story has a general theme that's personally applicable to anyone.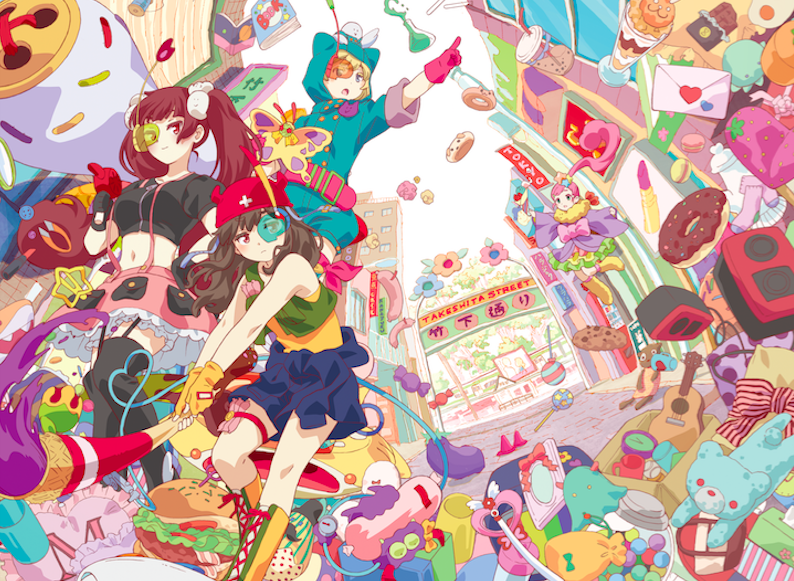 URAHARA Official Site:https://urahara.party/


---
Haruna's birthday is October 11th. In May 2012, she debuted with "Sora wa Takaku Kaze wa Utau" (*the Fate/Zero 2nd season ED theme*) written by Yuki Kajiura. She is an anime song artist and has sung songs for anime such as *Sword Art Online, How to Raise a Boring Girlfriend*, and the *Monogatari* series. Her popularity is not limited to Japan, as she's been invited to live events in various countries throughout Asia and Europe as well as the United States. Haruna has charmed many people with her cute looks and soulful singing voice. Her role in *URAHARA* will be her first challenge as a voice actor.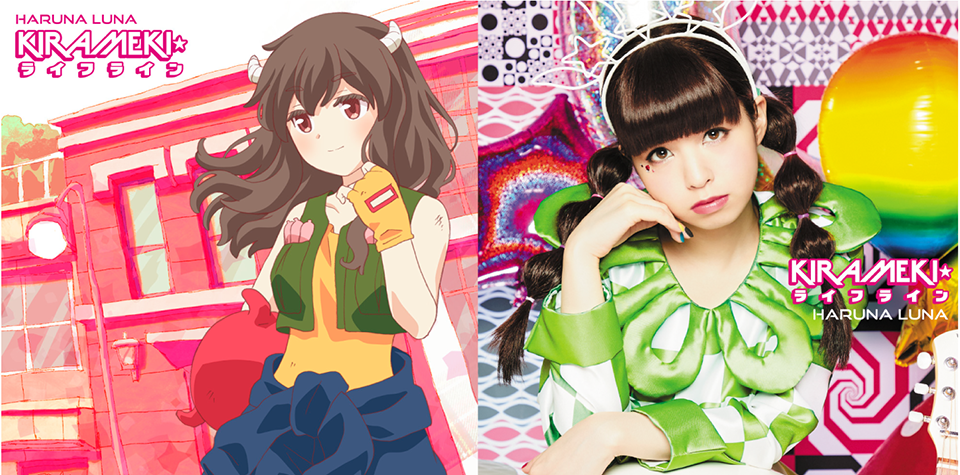 Luna Haruna's Profile:http://www.harunaluna.jp/profile/
Facebook:https://www.facebook.com/harunalunaofficial
VEVO:https://www.youtube.com/user/lunaharunaVEVO


---
Project Owner: Tokyo Otaku Mode Inc.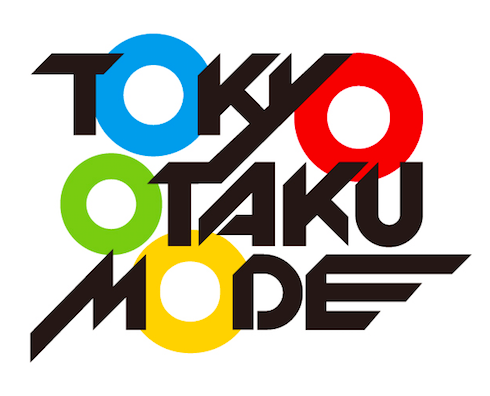 Tokyo Otaku Mode (TOM) shares with the world the latest Japanese pop culture news through its Facebook page, which has over 20 million likes, and sells products related to Japanese anime, manga, games, music, and fashion through its website, the Tokyo Otaku Mode Shop.
---
Q: What payment methods are there? A: We accept credit/debit card and Paypal.
Q: When will I be charged?
A: You will be charged immediately upon backing the project.
Q: Where will rewards be shipped from?
A: Rewards will be shipped directly from Tokyo Otaku Mode in Japan.
Q: Why can't I press the "Reserve" button?
A: Please ensure that you have filled out your payment method and shipping information and try again.
Q: Are the rewards that ship to Japan and ship internationally different?
A: No. The rewards are the same. The only difference is the shipping cost.
Q: How will you ship the rewards?
A: Rewards will be shipped by EMS.
Q: Will I need to pay any additional import duties, VAT, customs taxes, or local handling fees when receiving my reward?
A: Depending on your country's customs laws, you may be required to pay a tax before obtaining your package. In some areas, such as the United Kingdom and France, the local postal service may charge an extra handling fee for processing packages affected by customs taxes. Payment of customs taxes and any possible handling fees is the responsibility of the purchaser.
Q: Can I change my Shipping address?
A: Shipping address can be changed via your My Projects page. Please note that the shipping address is no longer changeable after we enter shipping preparations. The option will disappear once we enter shipping preparation.
Q: Can I cancel any order?
A: We do not accept cancellations.





© URAHARA Film Partners