The Prototype 1/7 Scale Siro Figure is Complete!
The prototype of the 1/7 Scale Siro Figure has finally been revealed at Wonder Festival 2018 [Summer], which was held on July 29, 2018. A "Vote for a facial expression" poll was held at the booth to decide the bonus facial expression parts. The same poll was held at Anime Expo in the US, and we are currently summing up the results.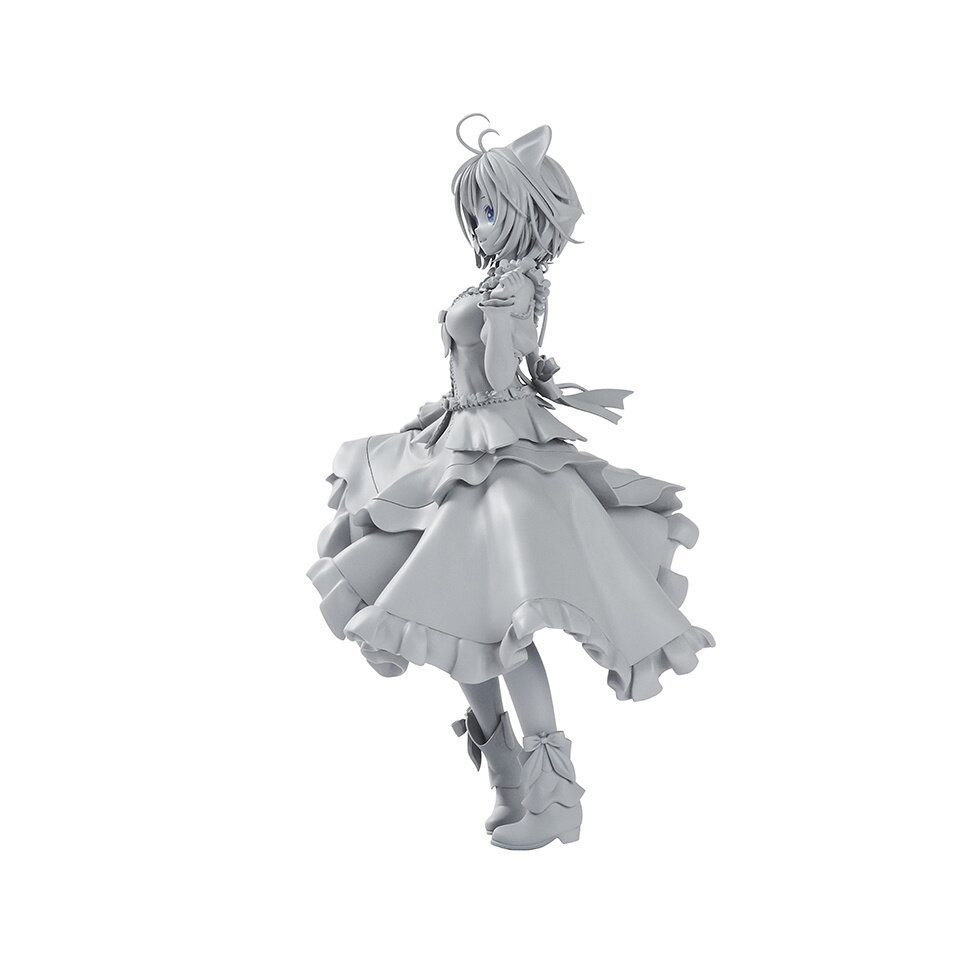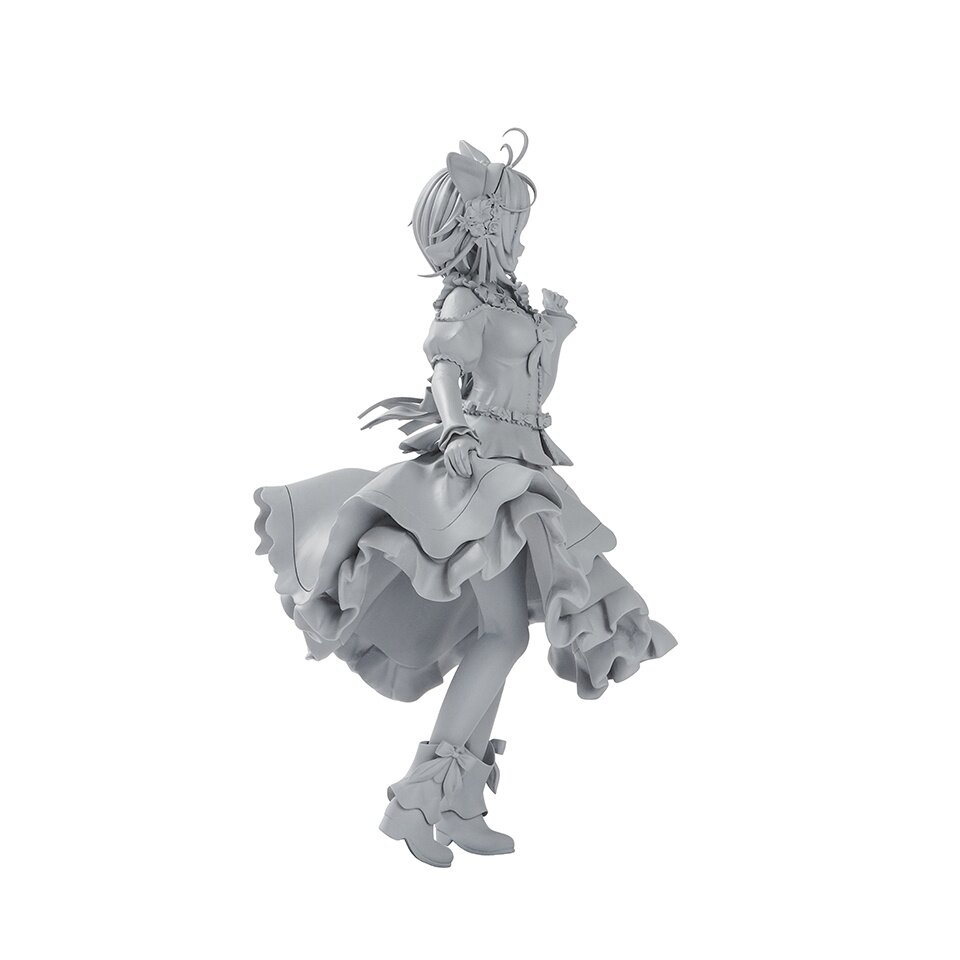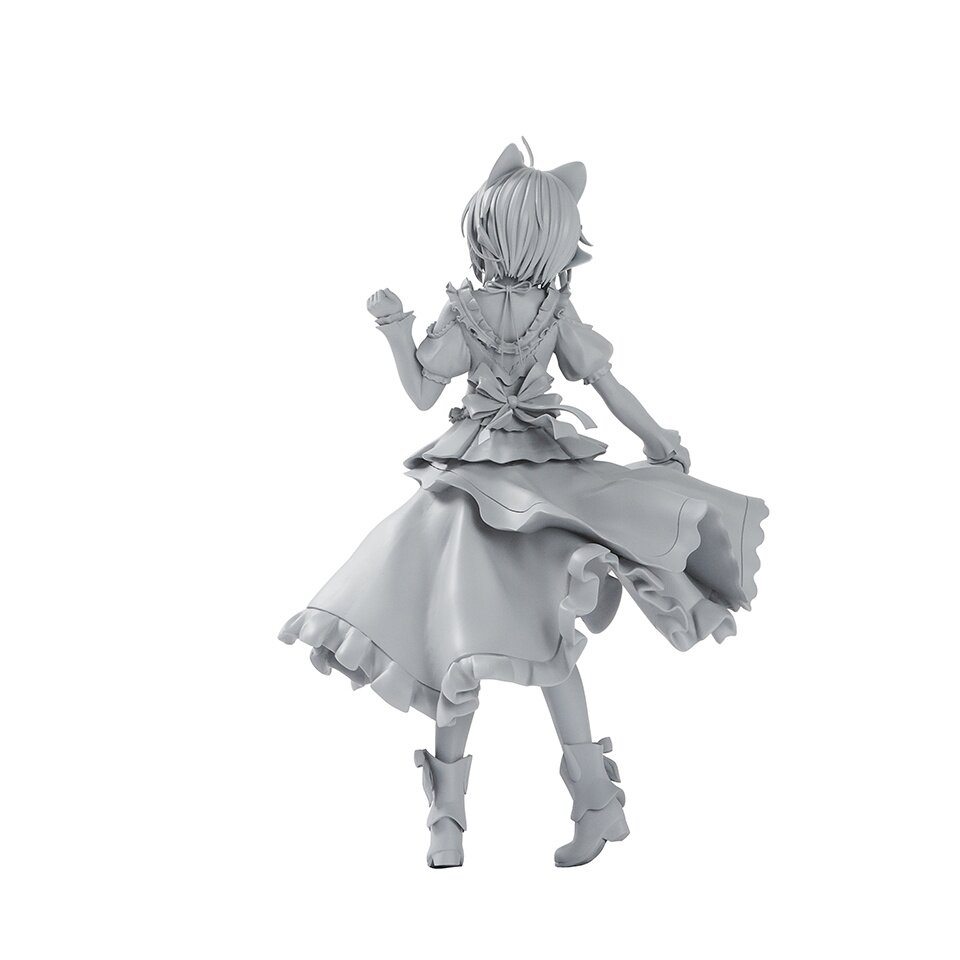 The smug face, starry eyed (also called the shiitake mushroom eyes) face, and a smile… Which bonus part will be chosen? A painted prototype will be revealed this fall.
Announcements will be made on this page and on each of our SNSs when pre-orders begin!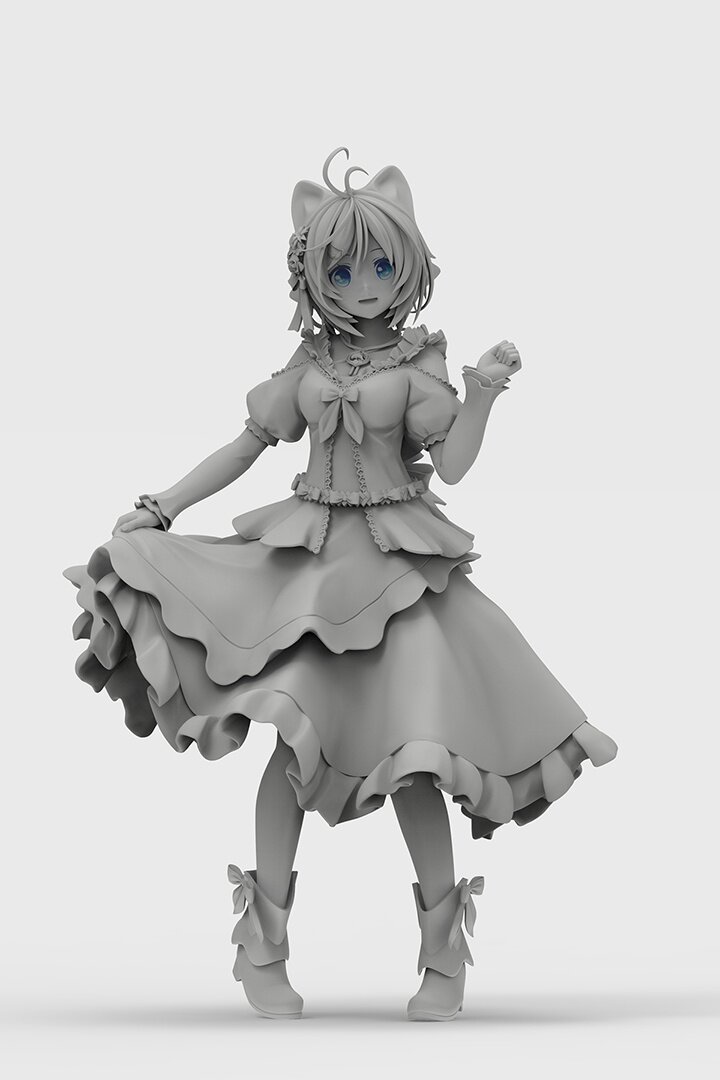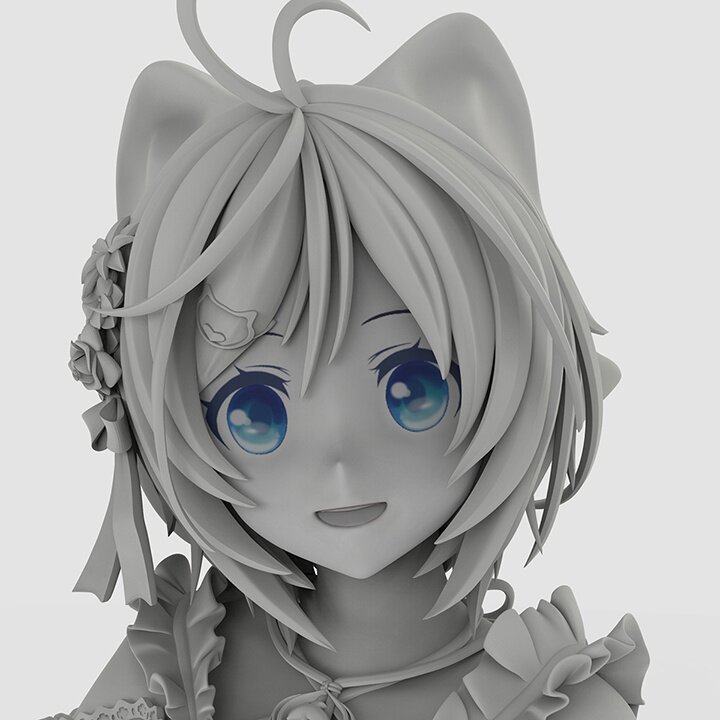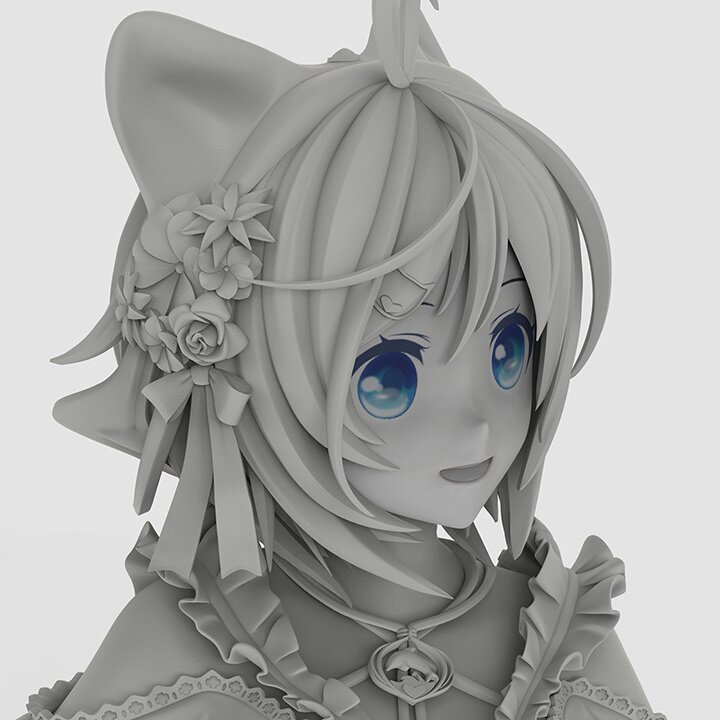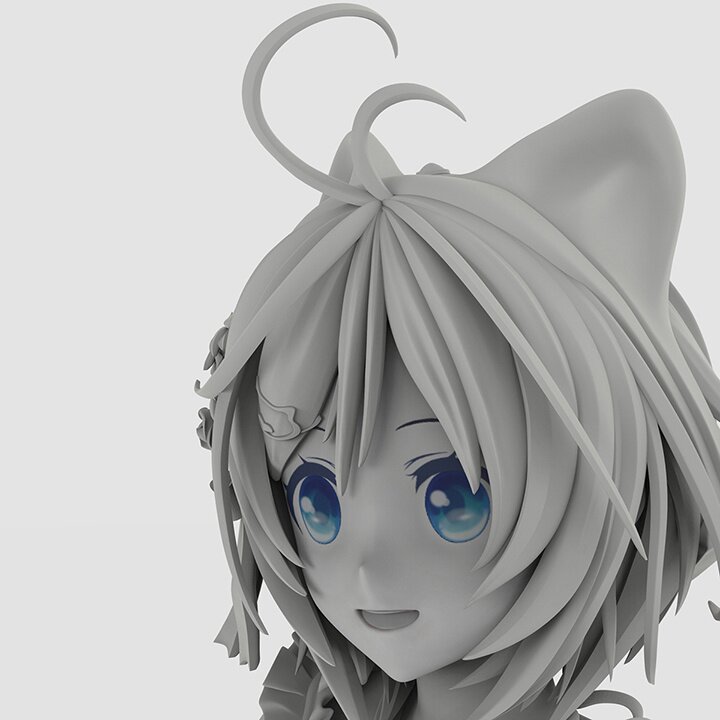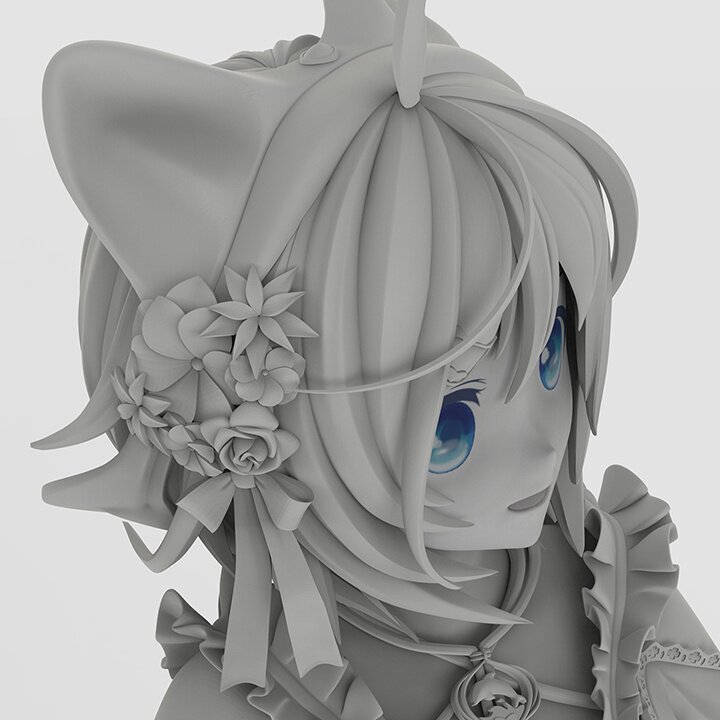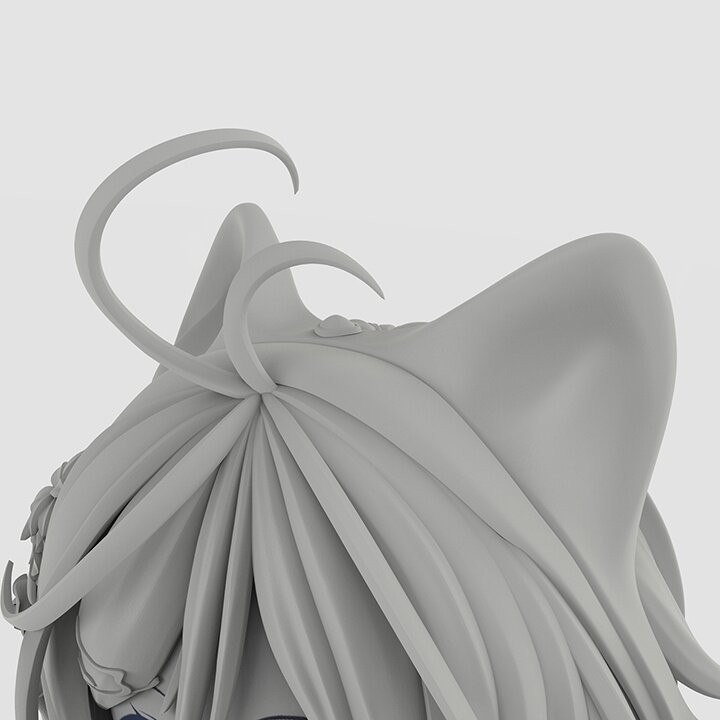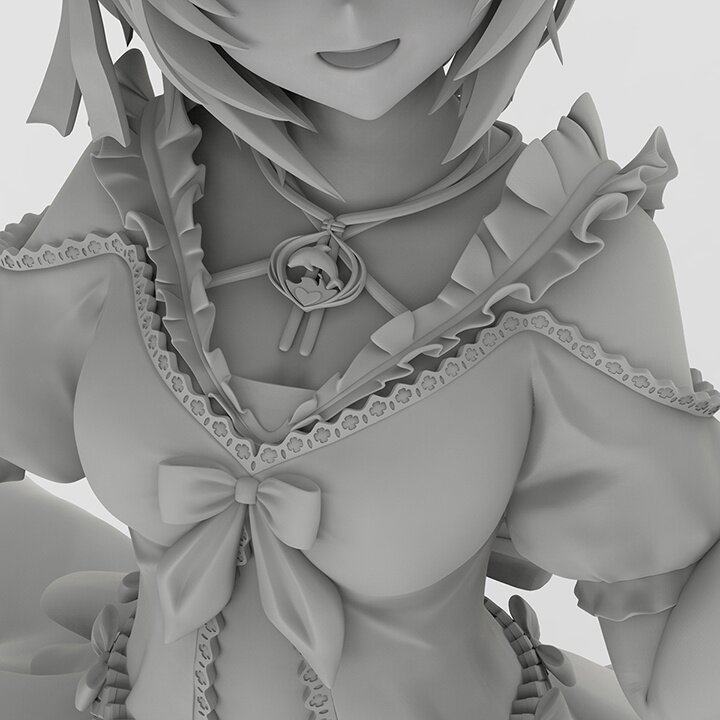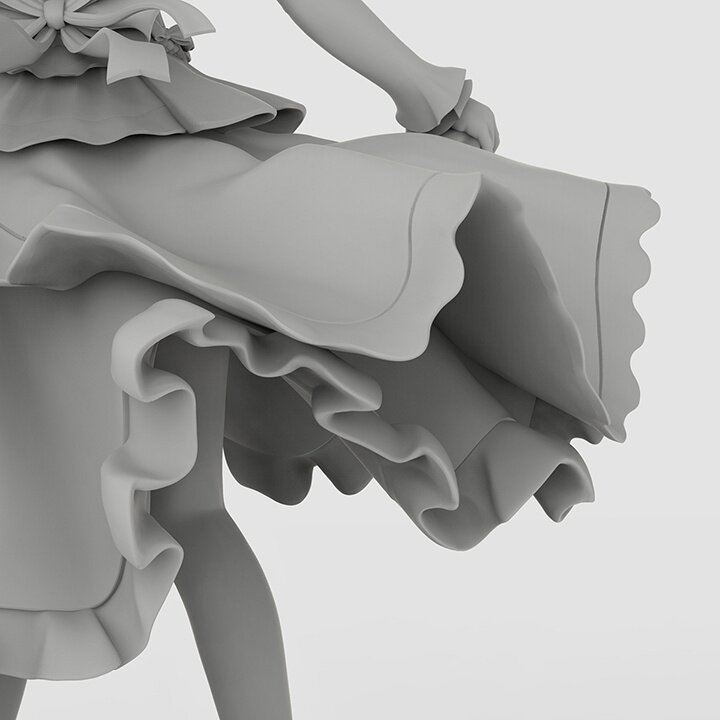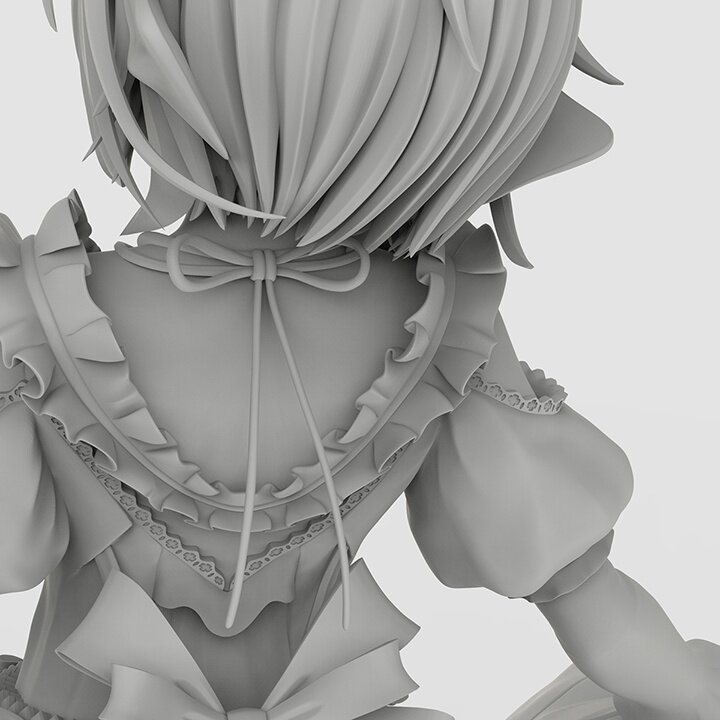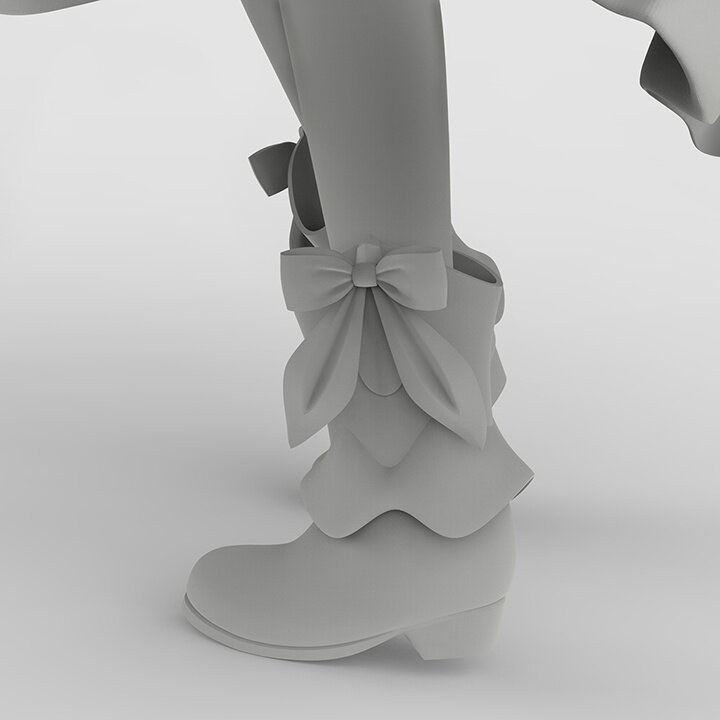 These images are prototypes made using 3DCG.
©Siro Channel
About Virtual YouTuber Siro
Hi, I'm Siro. Nice to meet you!
I'm a virtual YouTuber dreaming to become a Japanese idol.
I've been uploading daily :)
I love making Let's Plays! Please don't forget to like and subscribe to my channel :)
Thank you!
Playlists for viewers watching from abroad are here! ; )
Official YouTube Channel
https://goo.gl/kxbfVR
Twitter
https://twitter.com/SIROyoutuber
MMD 3D Model
http://3d.nicovideo.jp/works/td31676
About Kotobukiya

Kotobukiya's main business consists of the planning, manufacturing, and sale of plastic model kits, figures, and miscellaneous goods. The company has created a vast lineup of products, from bishoujo figures to popular animated characters, series targeted towards women, movies from abroad, and more.
In the plastic model kit field, they have developed and commercialized original content such as "Frame Arms" and "Frame Arms Girl," and the company has received awards at events overseas.
Kotobukiya additionally operates three physical stores in Japan (Tachikawa, Akihabara, and Nipponbashi in Osaka) as well as an online store.
Kotobukiya's shops stock and sell Kotobukiya product as well as other companies' character goods, in addition to planning and managing events.
Kotobukiya Official Website: http://www.kotobukiya.co.jp/
About Tokyo Otaku Mode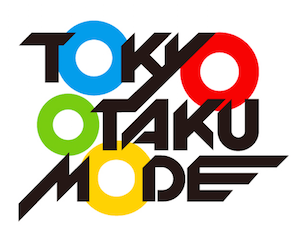 Tokyo Otaku Mode (TOM) shares with the world the latest Japanese pop culture news through its Facebook page, which has over 20 million likes, and sells products related to Japanese anime, manga, games, music, and fashion through its website, the Tokyo Otaku Mode Shop.
Corporate Website: https://corporate.otakumode.com/