Appearing in 2017 and gaining fame ever since, the now extremely popular Virtual YouTuber Siro will be available as a scale figure for the first time ever from a team created by Tokyo Otaku Mode and Kotobukiya!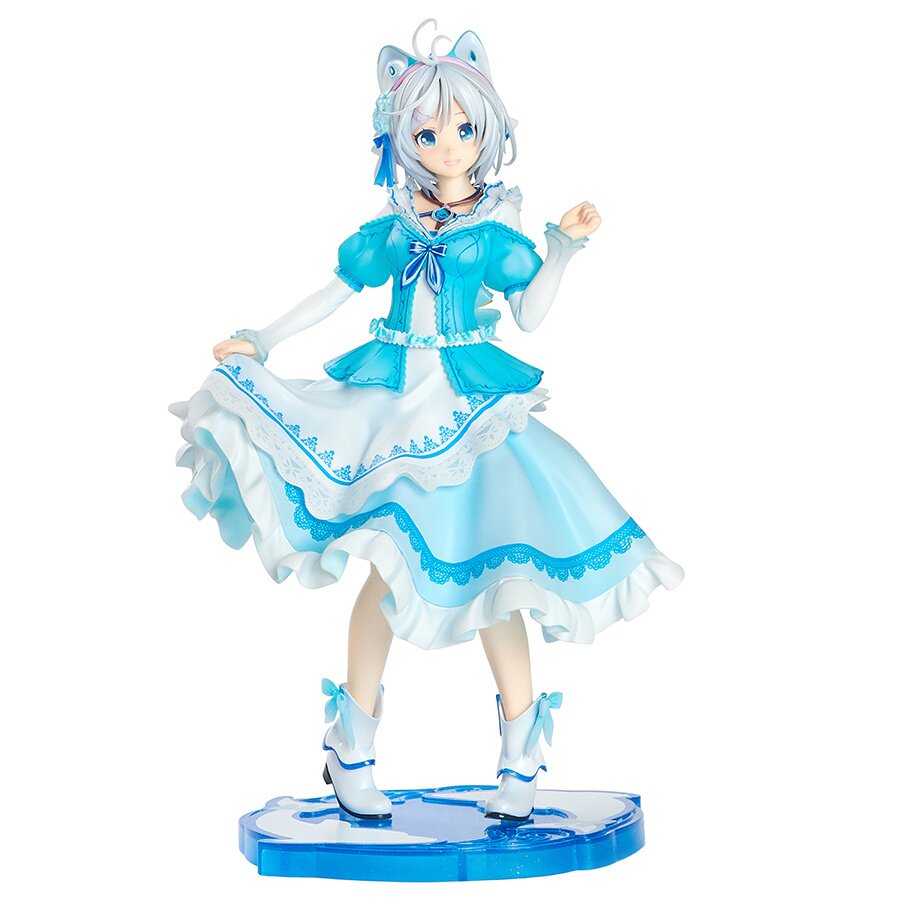 Wearing her iconic dress seen in her videos, this figure captures her lively expressions looking right at you. Her fluffy double layered skirt flows grandly and intricate details have been applied to her hair accessory and pendant. The display stand resembles a dolphin, due to the high pitched squeals she sometimes lets out. All of these features lead to even more cuteness!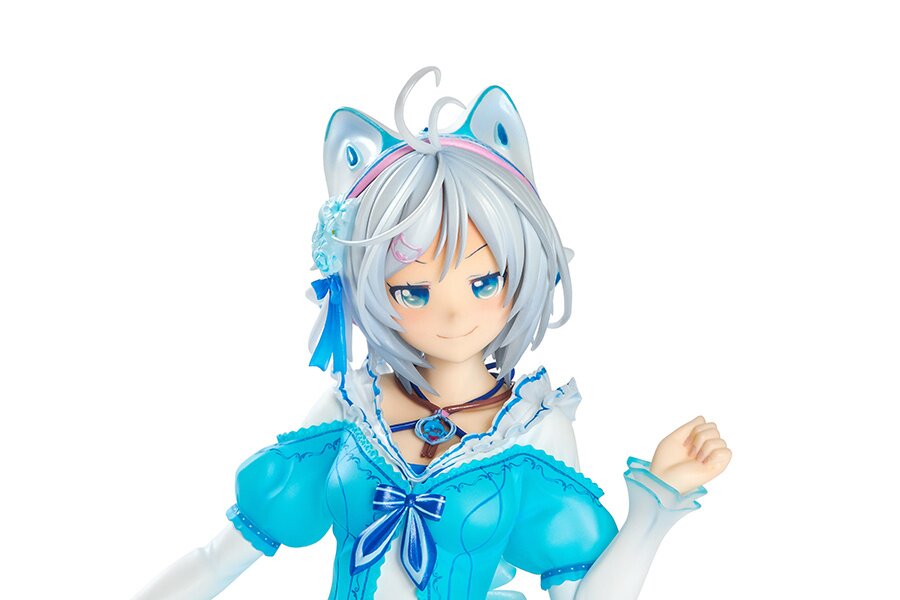 An additional bonus face part will also be included. The "Smug" face was the expression that received the most votes at Anime Expo and the Kotobukiya booth at Wonder Festival 2018 [Summer] and will be included with the figure.
Enjoy both a graceful Siro and a brazen Siro with one figure!
This face part is a bonus exclusive to certain stores. Don't miss out on this opportunity!
The "Smug" face part will only be included with purchases distributed by Tokyo Otaku Mode when ordering overseas.
In Japan, it is included with purchases from Tokyo Otaku Mode Projects, physical Kotobukiya shops, and the Kotobukiya Online Shop.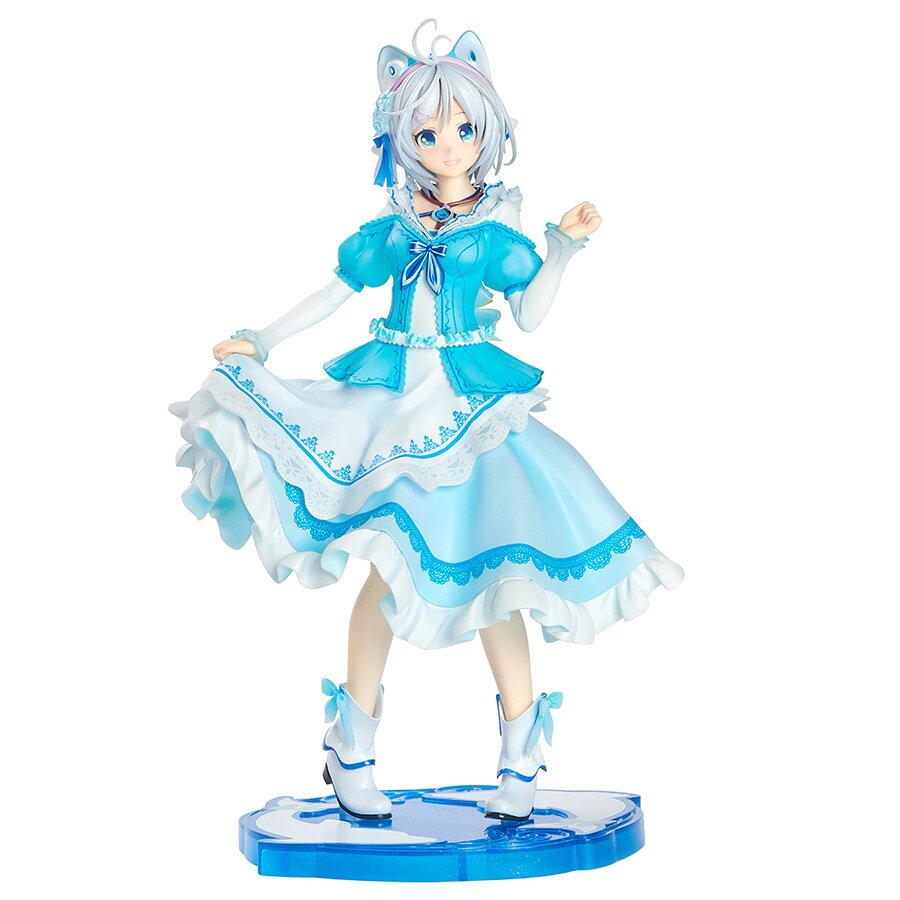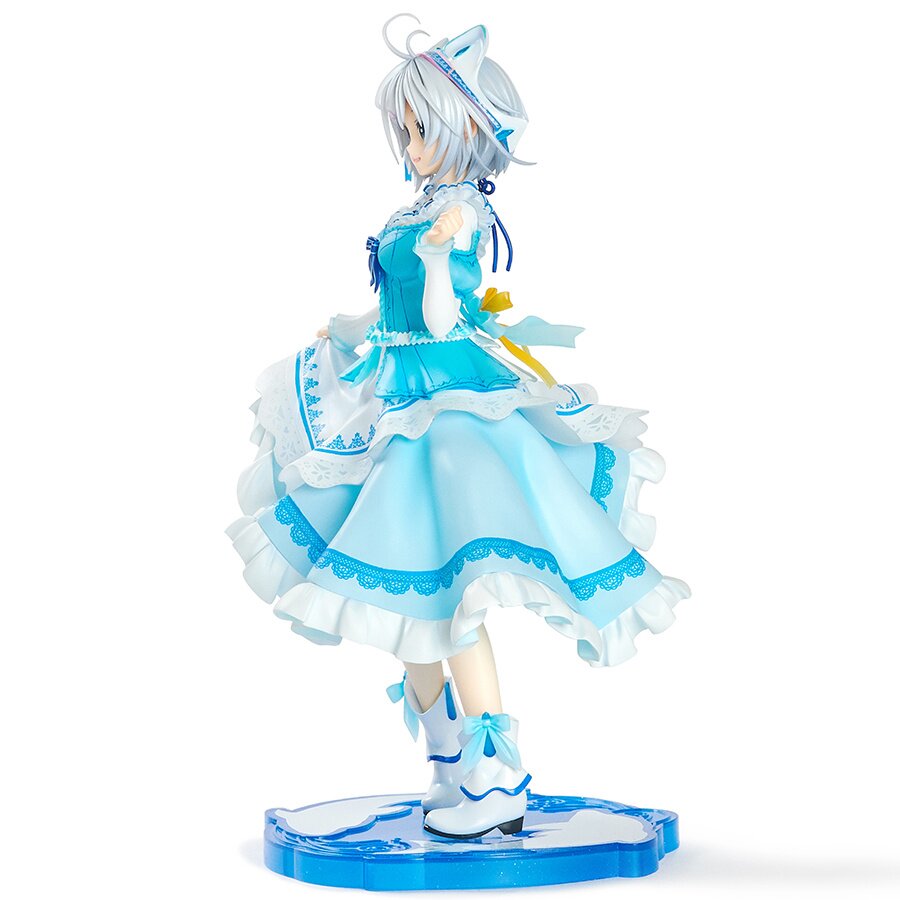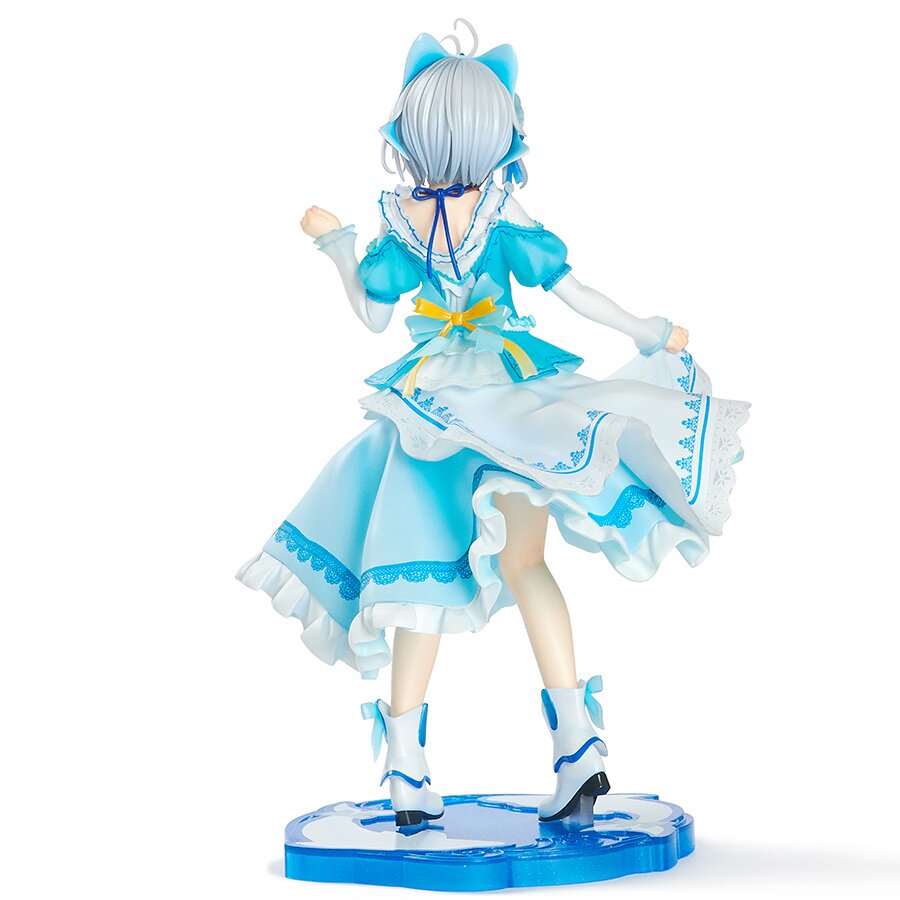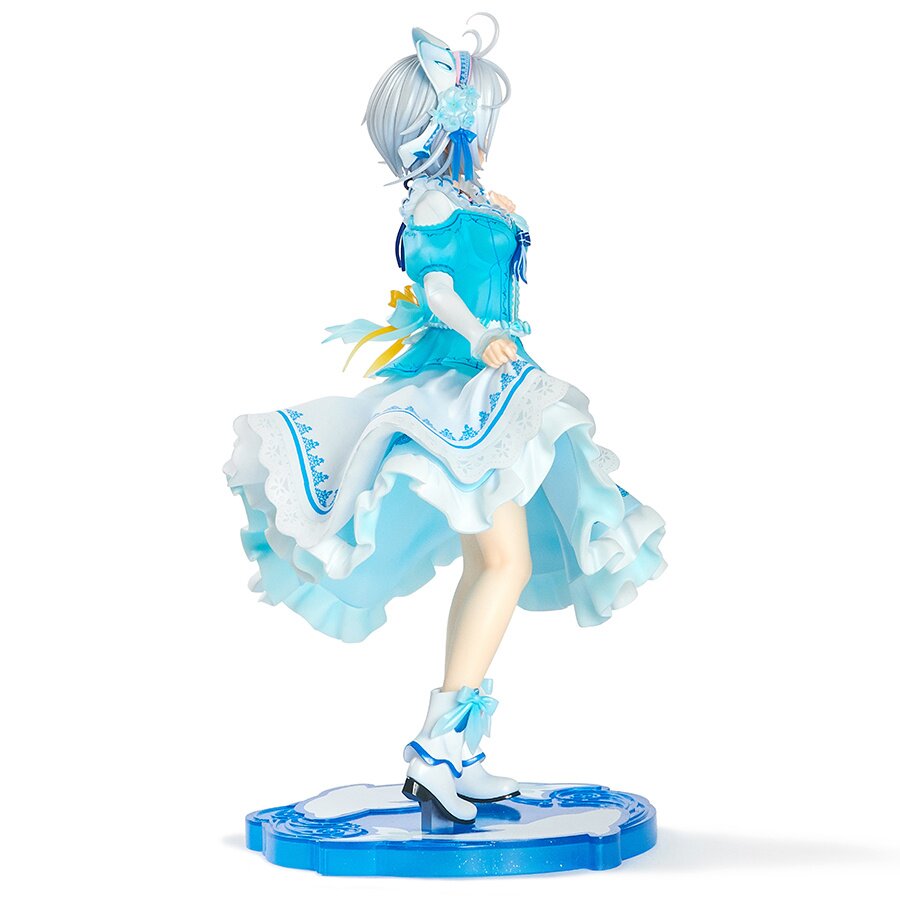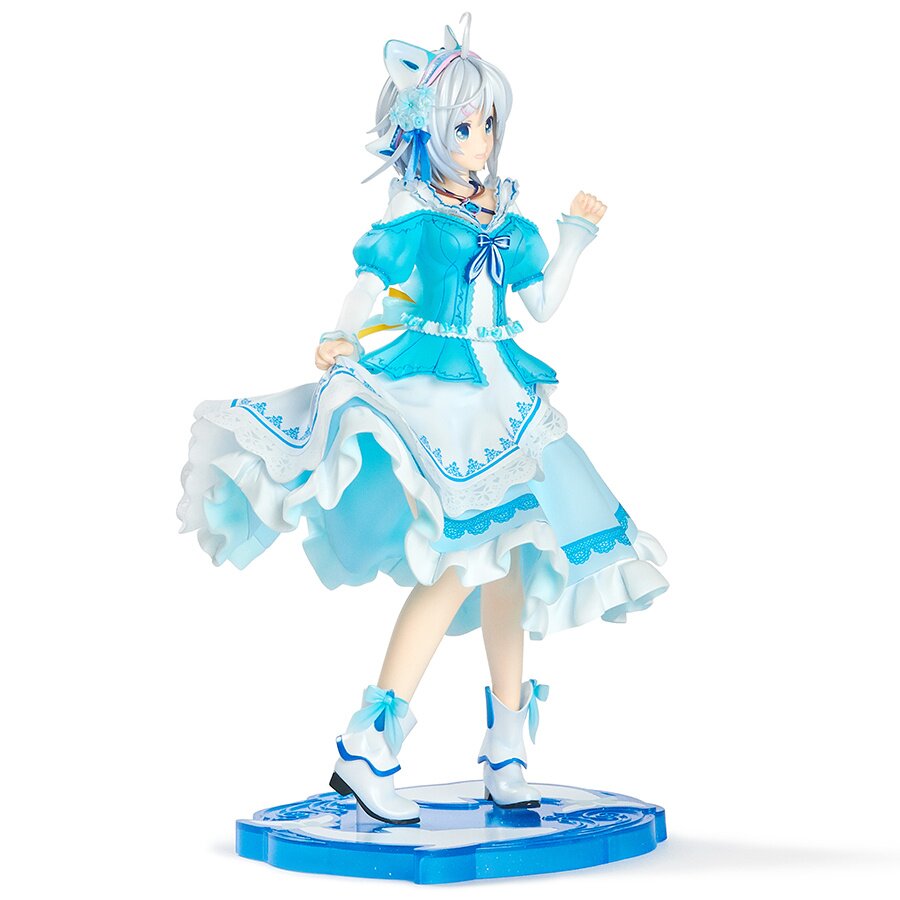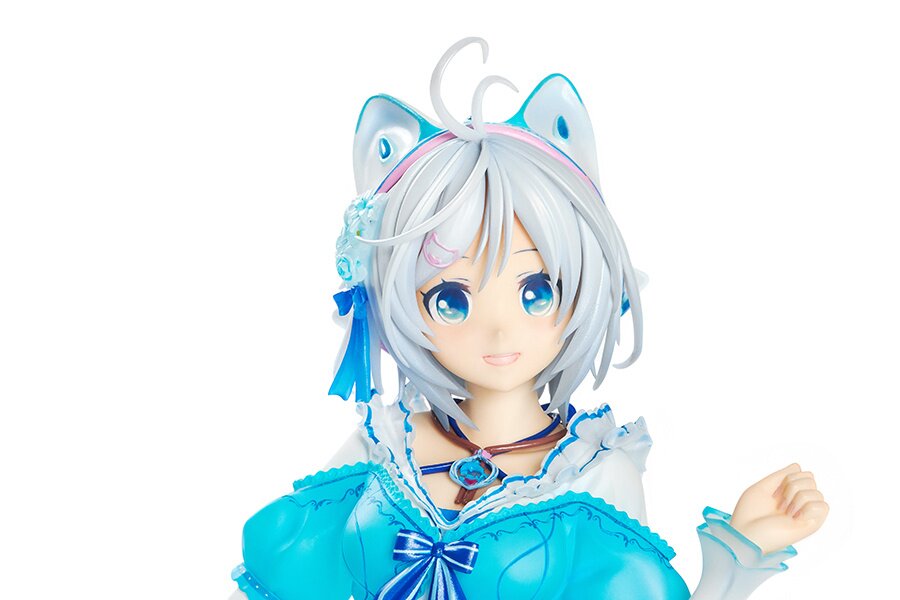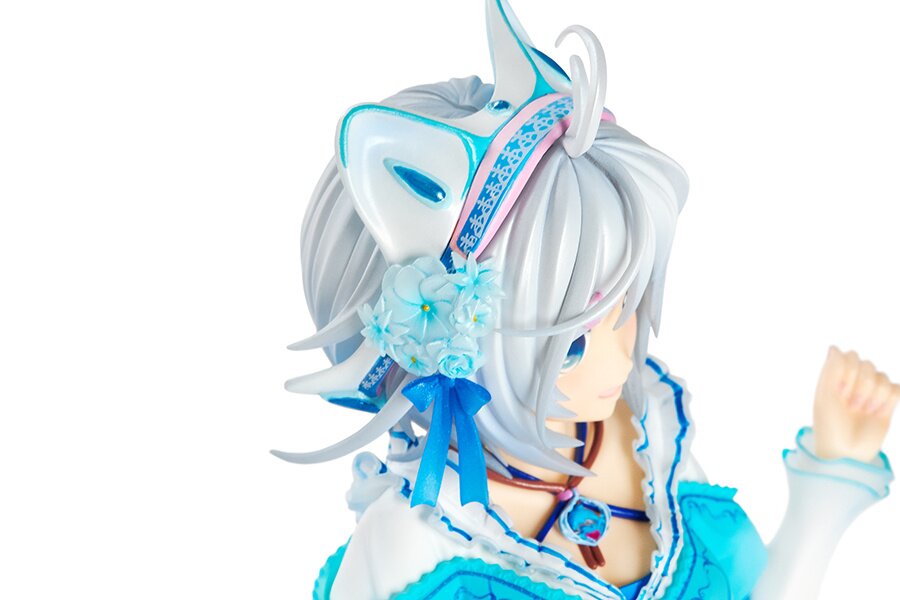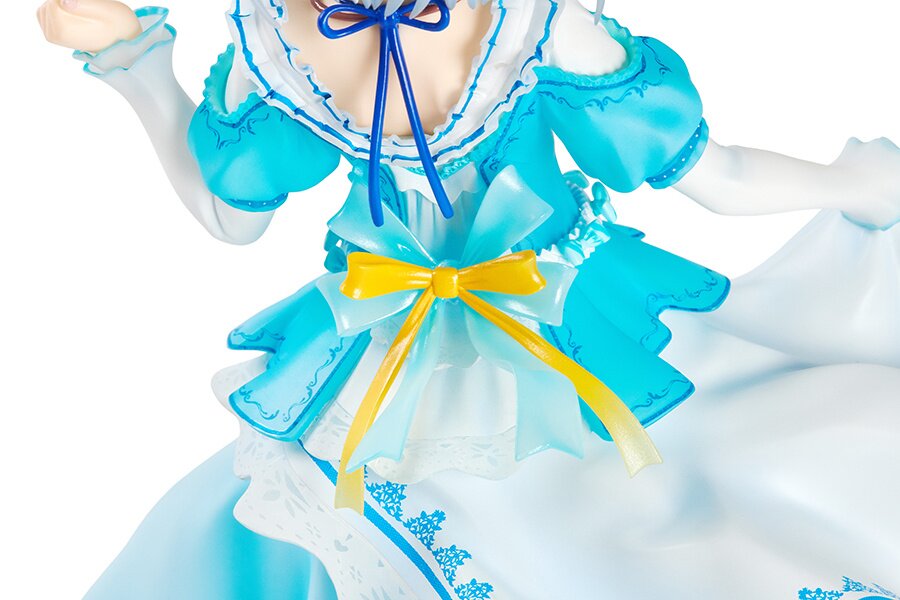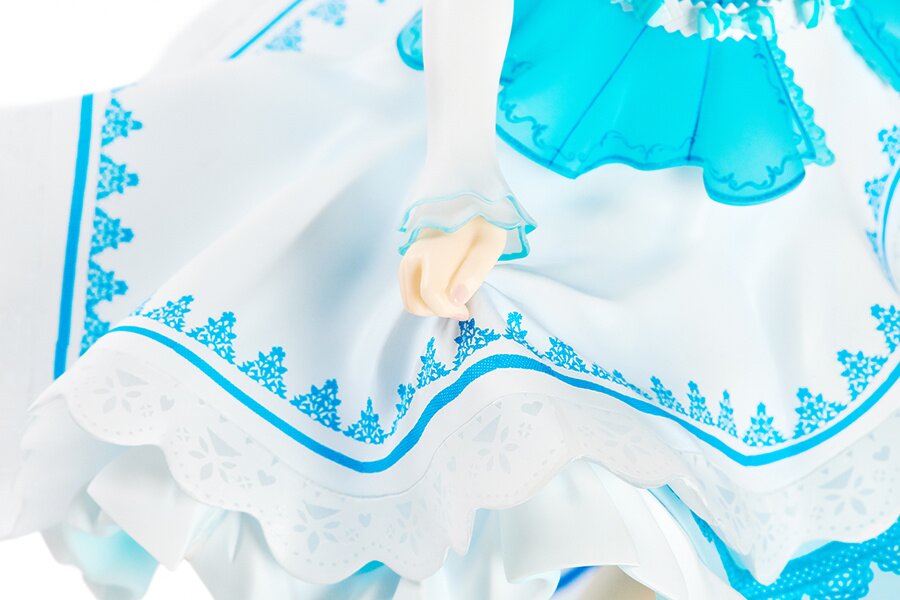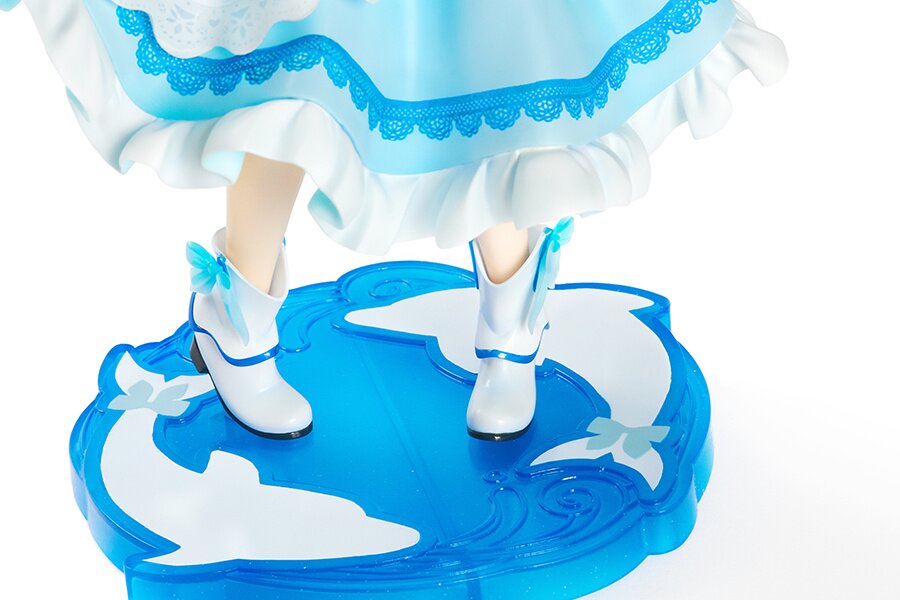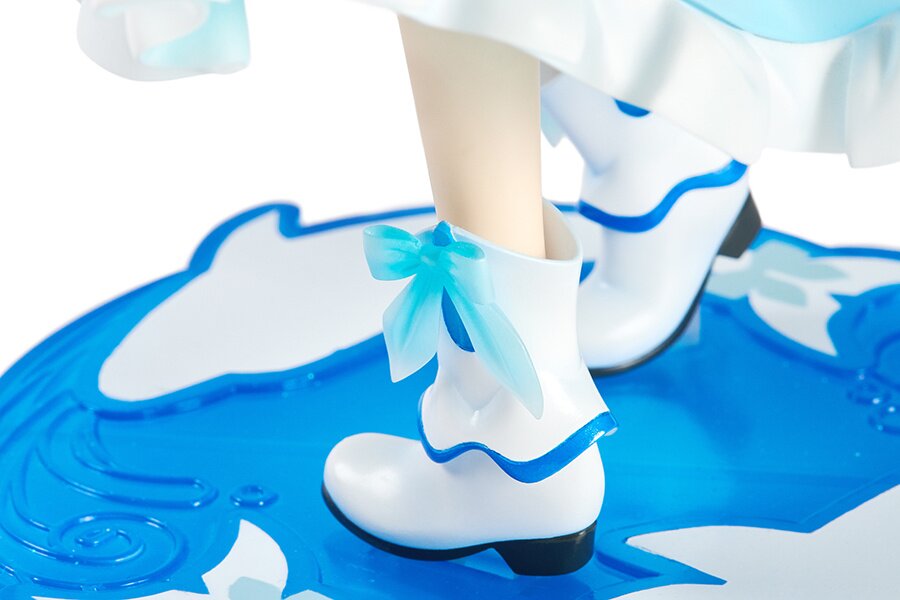 The product is under development. The final product may differ from the image.
Specifications: 1/7 Scale pre-painted & assembled figure Total height: Approx. 25 cm Materials: ABS&PVC Planning: Tokyo Otaku Mode Inc. Sculptor: HIDE
[Shipping period]
Scheduled for shipping in June 2019
![file](https://d3ieicw58ybon5.cloudfront.net/ex/400.130/project_description/083a72c99a8a4d85b852fc4b18cb77ee.png)
Hi, I'm Siro. Nice to meet you!
I'm a virtual YouTuber dreaming to be a Japanese idol.
I've been uploading every day :)
Please don't forget to like and subscribe to me :)
Thank you!
Official YouTube Channel
https://goo.gl/kxbfVR
Twitter
https://twitter.com/SIROyoutuber
MMD 3D Model
http://3d.nicovideo.jp/works/td31676
![file](https://d3ieicw58ybon5.cloudfront.net/ex/400.122/project_description/da7517df3d8e420985504e86279853fb.jpg)
Kotobukiya's main business consists of the planning, manufacturing, and sale of plastic model kits, figures, and miscellaneous goods. The company has created a vast lineup of products, from bishoujo figures to popular animated characters, series targeted towards women, movies from abroad, and more.
In the plastic model kit field, they have developed and commercialized original content such as "Frame Arms" and "Frame Arms Girl," and the company has received awards at events overseas.
Kotobukiya additionally operates three physical stores in Japan (Tachikawa, Akihabara, and Nipponbashi in Osaka) as well as an online store.
Kotobukiya's shops stock and sell Kotobukiya product as well as other companies' character goods, in addition to planning and managing events.
Kotobukiya Official Website: http://www.kotobukiya.co.jp/
![file](https://d3ieicw58ybon5.cloudfront.net/ex/300.242/project_description/42dfee5d546a4d84a8f1bdda70a881a3.png)
Tokyo Otaku Mode (TOM) shares with the world the latest Japanese pop culture news through its Facebook page, which has over 20 million likes, and sells products related to Japanese anime, manga, games, music, and fashion through its website, the Tokyo Otaku Mode Shop.
Corporate Website: https://corporate.otakumode.com/
© Siro Channel
Q: When will rewards be shipped out?

A: They are scheduled to be shipped starting in June 2019 after production is complete.

Q: What payment methods are there?

A: We accept credit/debit card and Paypal.

Q: When will I be charged?

A: You will be charged immediately upon backing the project.

Q: Where will rewards be shipped from?

A: Rewards will be shipped directly from Tokyo Otaku Mode in Japan.

Q: Why can't I press the "Reserve" button?

A: Please ensure that you have filled out your payment method and shipping information and try again.

Q: Are the rewards that ship to Japan and ship internationally different?

A: No. The rewards are the same. The only difference is the shipping cost.

Q: How will you ship the rewards?

A: Rewards will be shipped by EMS.

Q: Will I need to pay any additional import duties, VAT, customs taxes, or local handling fees when receiving my reward?

A: Depending on your country's customs laws, you may be required to pay a tax before obtaining your package. In some areas, such as the United Kingdom and France, the local postal service may charge an extra handling fee for processing packages affected by customs taxes. Payment of customs taxes and any possible handling fees is the responsibility of the purchaser.

Q: Can I change my Shipping address?

A: Shipping address can be changed via your My Projects page. Please note that the shipping address is no longer changeable after we enter shipping preparations. The option will disappear once we enter shipping preparation.

Q: Can I cancel any order?

A: We do not accept cancellations.

Q: Will this item be sold in shops other than Tokyo Otaku Mode?

A: The products will also be offered for wholesale to local distributors in select territories, and we expect that they will in the future become available from retailers with access to these distribution channels.