The first part of Tokyo Otaku Mode's Exclusive Sword Art Online Merchandise Collection!
Part I features two beanie and scarf sets: one based on Kirito, the protagonist of the series, and another based on Asuna, the heroine. The sets are modeled after each character's outfit in the Aincrad arc that continues to be unbelievably popular. Unlike regular scarves that are designed specifically for winter, the scarves in this exclusive collection are made with a lighter fabric and are narrower in width, making them ideal for chillier times in both spring and autumn. The sets are expected to be delivered in autumn 2017.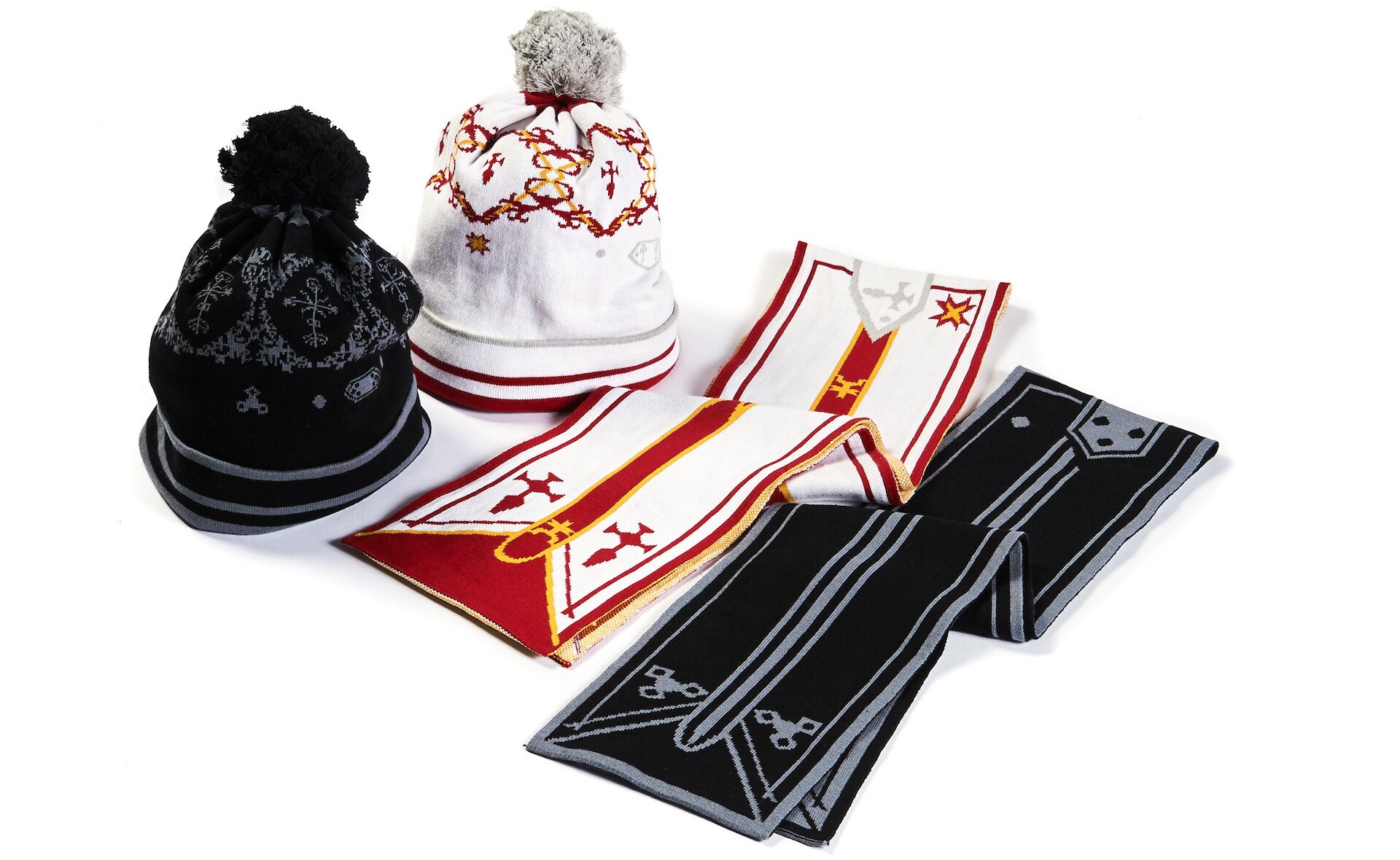 Present yourself as The Black Knight
The motif on the right of Kirito's outfit and the design of his shoulder plate are tastefully incorporated throughout the beanie and the scarf. Thin crosses are also featured on top of the beanie, allowing it to match perfectly with the Asuna Model. Black was chosen not just to capture Kirito's image but also to give the accessories versatility and flair.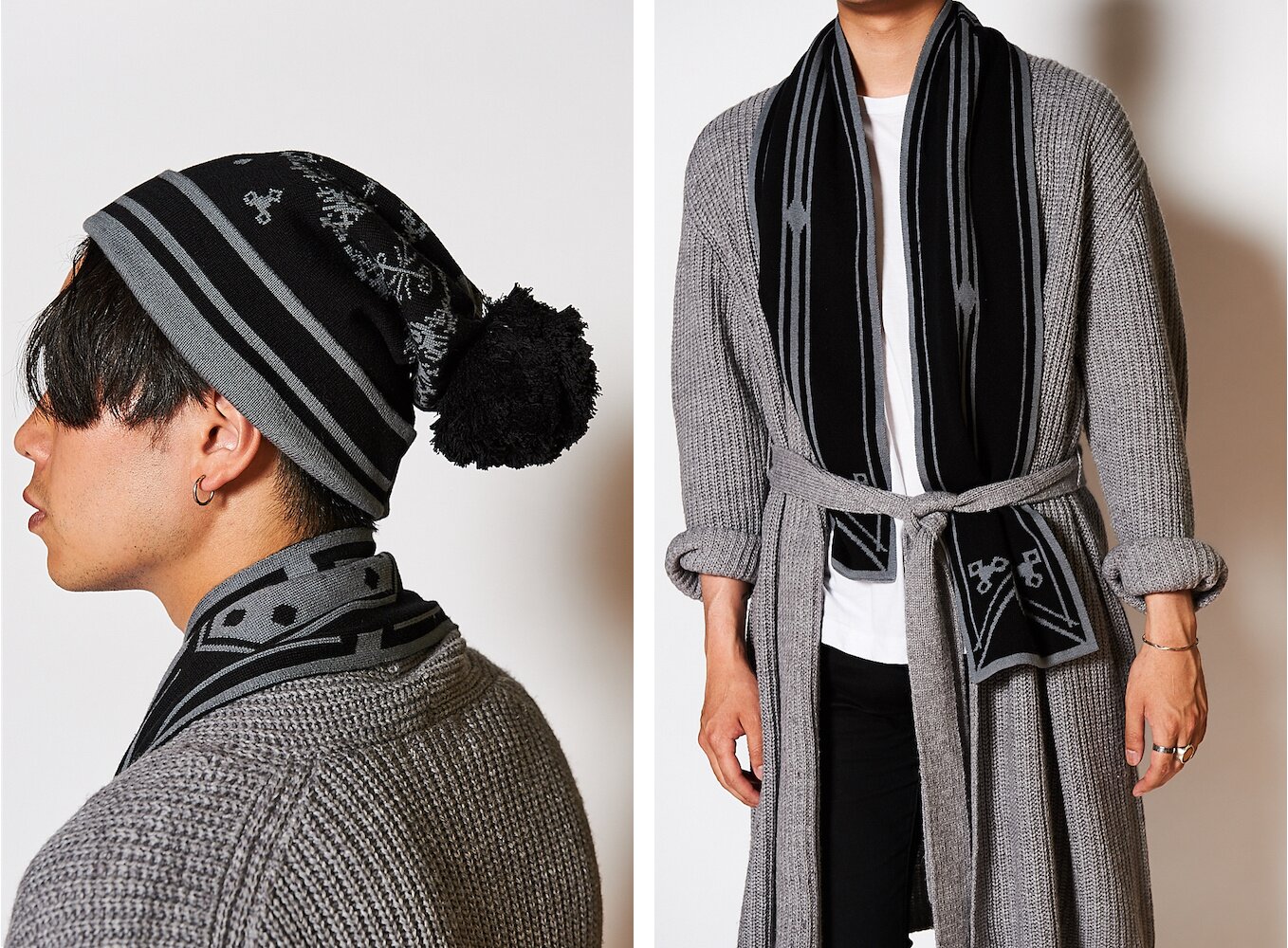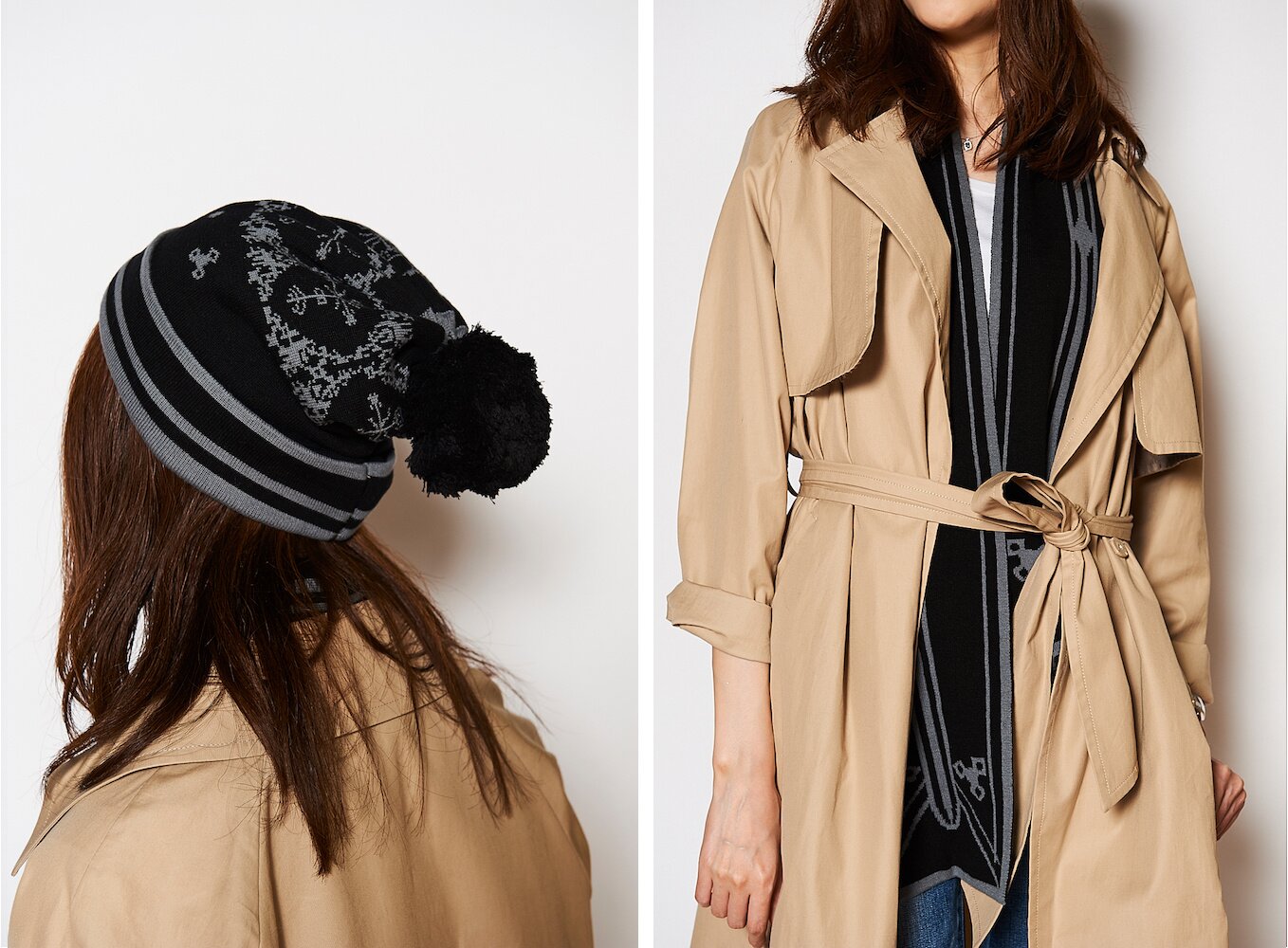 ![file](https://d3ieicw58ybon5.cloudfront.net/ex/780.75/project_description/f3b124a583f946f7beb09a0b8428822f.png) ### Style and brilliance from The Flash The Asuna Model is based on her Knights of the Blood guild outfit, which continues to be a fan-favorite. In addition to her signature red crosses, the plate she wears at her chest has also been built into her model's design. The combination of red and gold on a pure white base shows off Asuna's energy, strength, and her kindness, too. ![file](https://d3ieicw58ybon5.cloudfront.net/ex/1358.1000/project_description/2a8b4efaffb249c98c788024df0b2639.jpg) ![file](https://d3ieicw58ybon5.cloudfront.net/ex/1358.1000/project_description/18ff351668584beeb288d031b9f5f681.jpg)
Wear these stylish accessories to events related to Sword Art Online, or use them to compliment your everyday outfits. They are perfect for just about any occasion! Bring the world of Sword Art Online to real life through this brand new type of wearable anime merchandise.
![file](https://d3ieicw58ybon5.cloudfront.net/ex/780.150/project_description/395e0f950f47462abab87f4f0365894c.png) #### Details for both the Kirito Model and the Asuna Model **Product Type: Scarf** Length: 150 cm / 59 in Width: 18 cm / 7 in Composition: 100% cotton Made in China
Product Type: Beanie
Length: 23 cm / 9 in
Width: 27 cm / 10 in
Composition: 100% cotton
Made in China
Notes:
Taxes are included in all listed prices
Measurements are approximate and may vary due to the stretch in the fabric used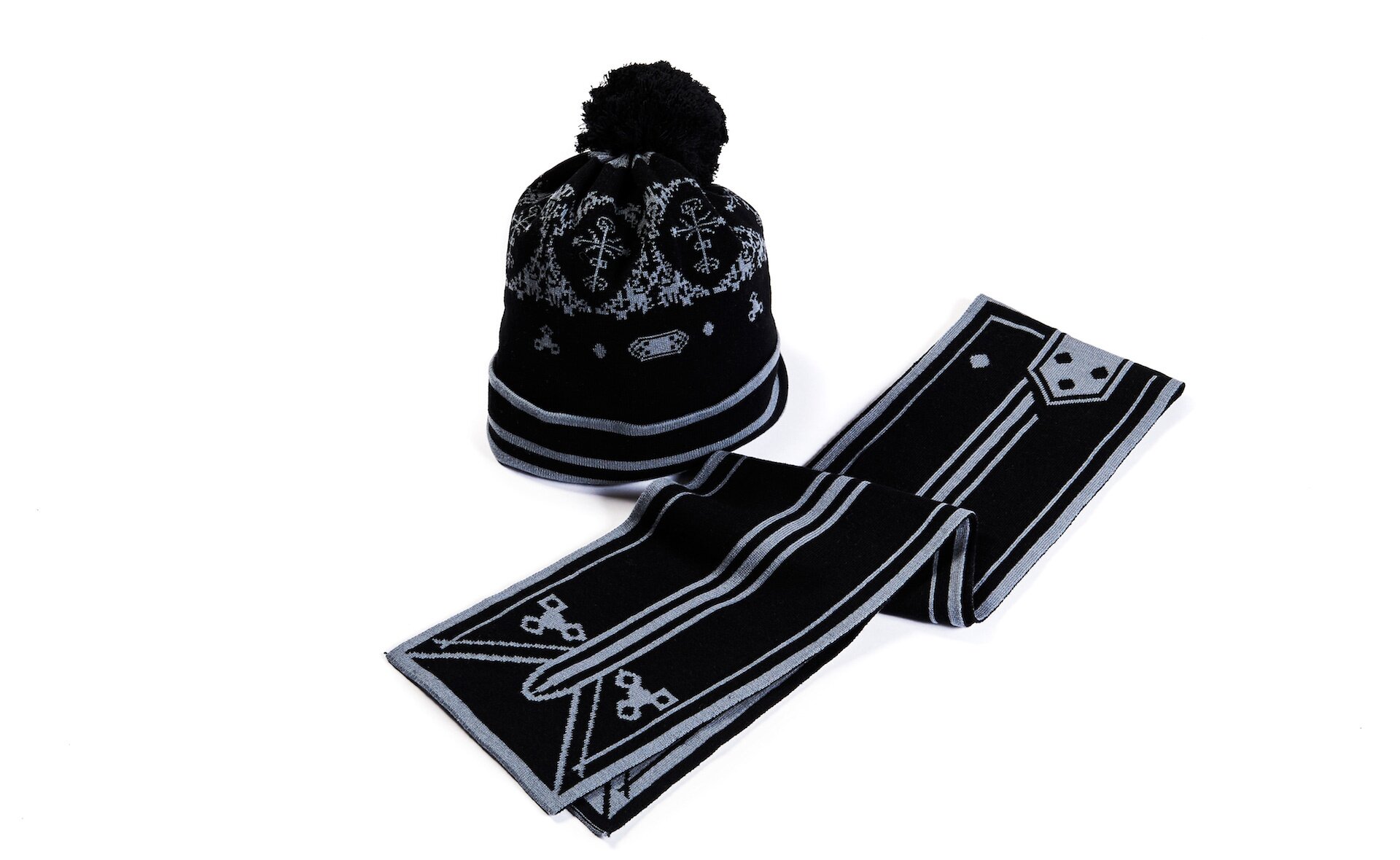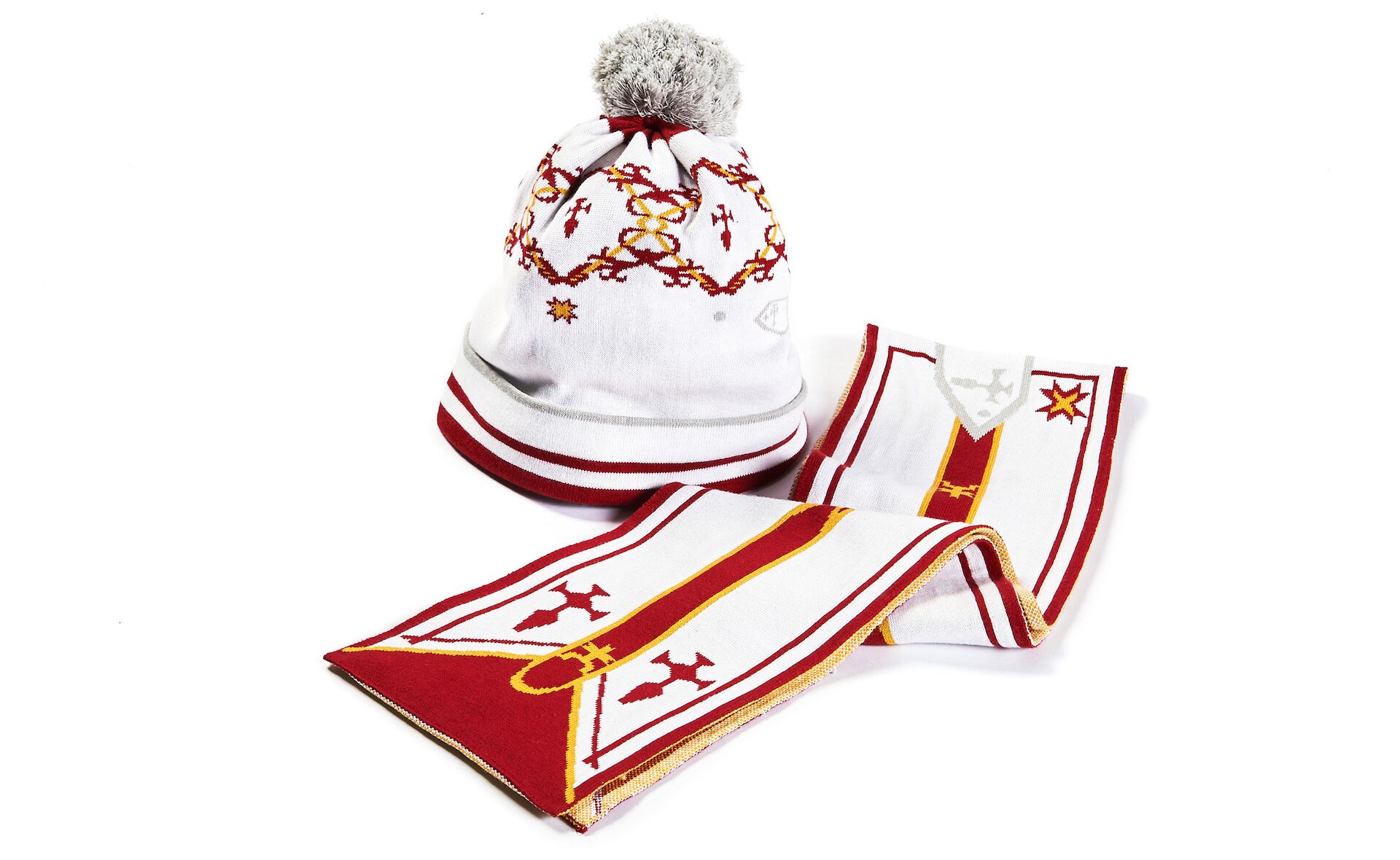 Sword Art Online x Tokyo Otaku Mode
Based on Reki Kawahara's original light novel series, the Sword Art Online anime series illustrates Kirito The Black Knight's heroic saga that unfolds in "Sword Art Online", a futuristic virtual reality game.
Over twenty million copies of Sword Art Online light novels have been sold worldwide, and the series has been adapted into a variety of media formats, such as anime, games, and comics. In 2017, its film based on an original story by Kawahara titled "Sword Art Online The Movie: Ordinal Scale" opened in theatres, crossing borders and gaining tremendous popularity worldwide.
As the official international media partner of Sword Art Online, Tokyo Otaku Mode has continued to share information about the series with fans around the world since November 2016. We have experience collaborating with numerous manufacturers to produce merchandise based on a variety of different series, and this time, we were truly inspired by the voices of all you SAO fans. Your feedback and requests motivated us to produce SAO merchandise unlike anything that has been made before.
Through this Sword Art Online × Tokyo Otaku Mode project, we will produce an exclusive Sword Art Online merchandise collection that truly captures the essence of the series.
http://sao-movie.net/us
https://otakumode.com/sp/sao-movie

**Q: When will I be charged?** **A**: You will be charged immediately upon backing the project.
Q: When will rewards be shipped out?
A: Rewards are scheduled to be shipped out in October 2017.
Q: Where will rewards be shipped from?
A: Rewards will be shipped directly from Tokyo Otaku Mode in Japan.
Q: I noticed that all prices are displayed in Japanese Yen. If I am paying with foreign currency, how will exchange rates affect my payment?
A: Rates may differ between credit card companies. Please contact your credit card company for further information.
** Q: Will I need to pay any additional import duties, VAT, customs taxes, or local handling fees when receiving my reward?**
A: Depending on your country's customs laws, you may be required to pay a tax before obtaining your package. In some areas, such as the United Kingdom and France, the local postal service may charge an extra handling fee for processing packages affected by customs taxes. Payment of customs taxes and any possible handling fees is the responsibility of the purchaser.
Q: Why can't I click the "Reserve" button?
A: Please ensure that you have filled out your payment method and shipping information and try again. Instructions are available here.
Q: Are the rewards that ship to Japan and ship internationally different?
A: No. The rewards are the same. The only difference is the shipping cost.
See more [TOM Projects](https://otakumode.com/projects)!

©2016 REKI KAWAHARA/PUBLISHED BY KADOKAWA CORPORATION ASCII MEDIA WORKS/SAO MOVIE Project
©REKI KAWAHARA/ASCII MEDIA WORKS/SAO Project