Well-known for her videos on YouTube, Kizuna AI is getting the figure treatment in a pose filled with her energetic spirit! In charge of production is Stronger Co., Ltd., a company reputed for their high quality figures. The boundlessly energetic Kizuna AI is jumping out of the screen and into your collection. Kizuners worldwide, don't miss out on this hotly anticipated very first scale figure!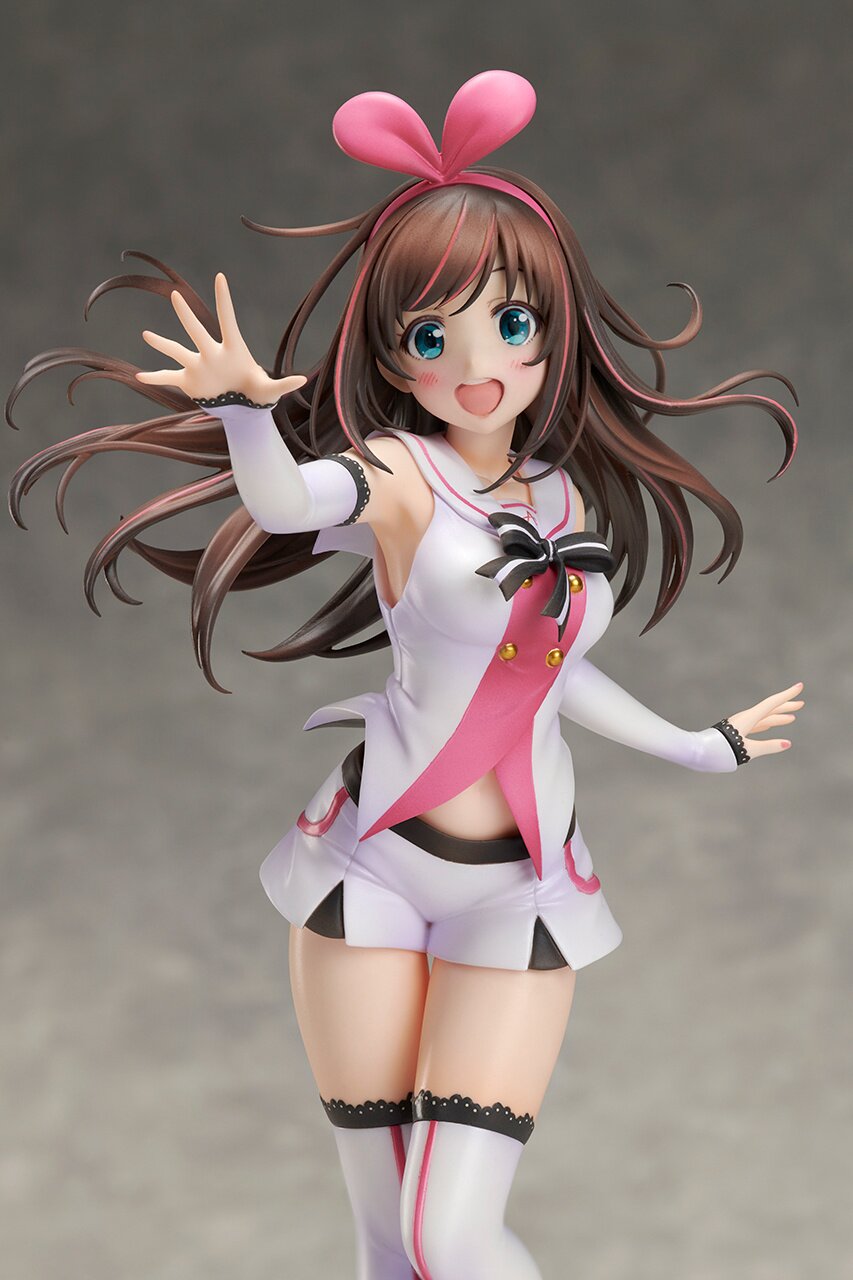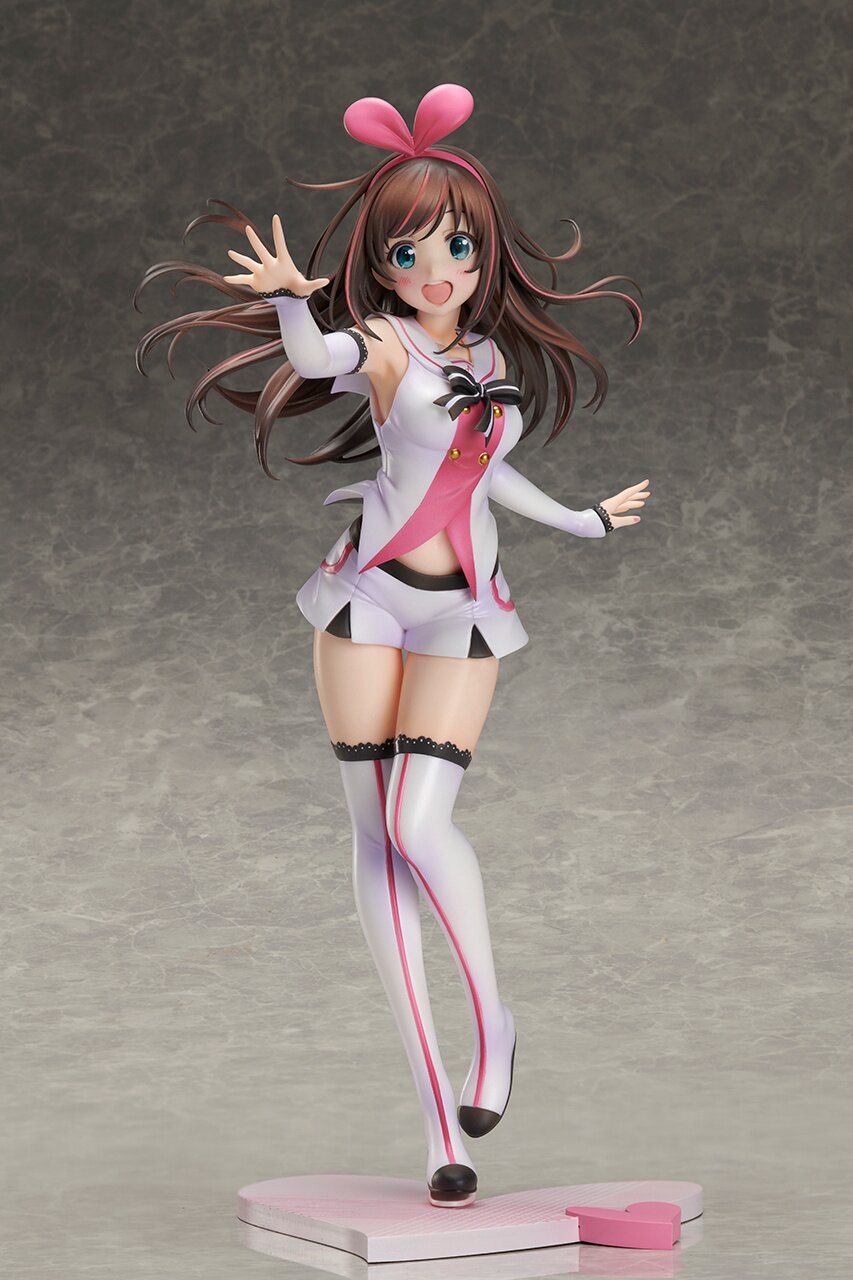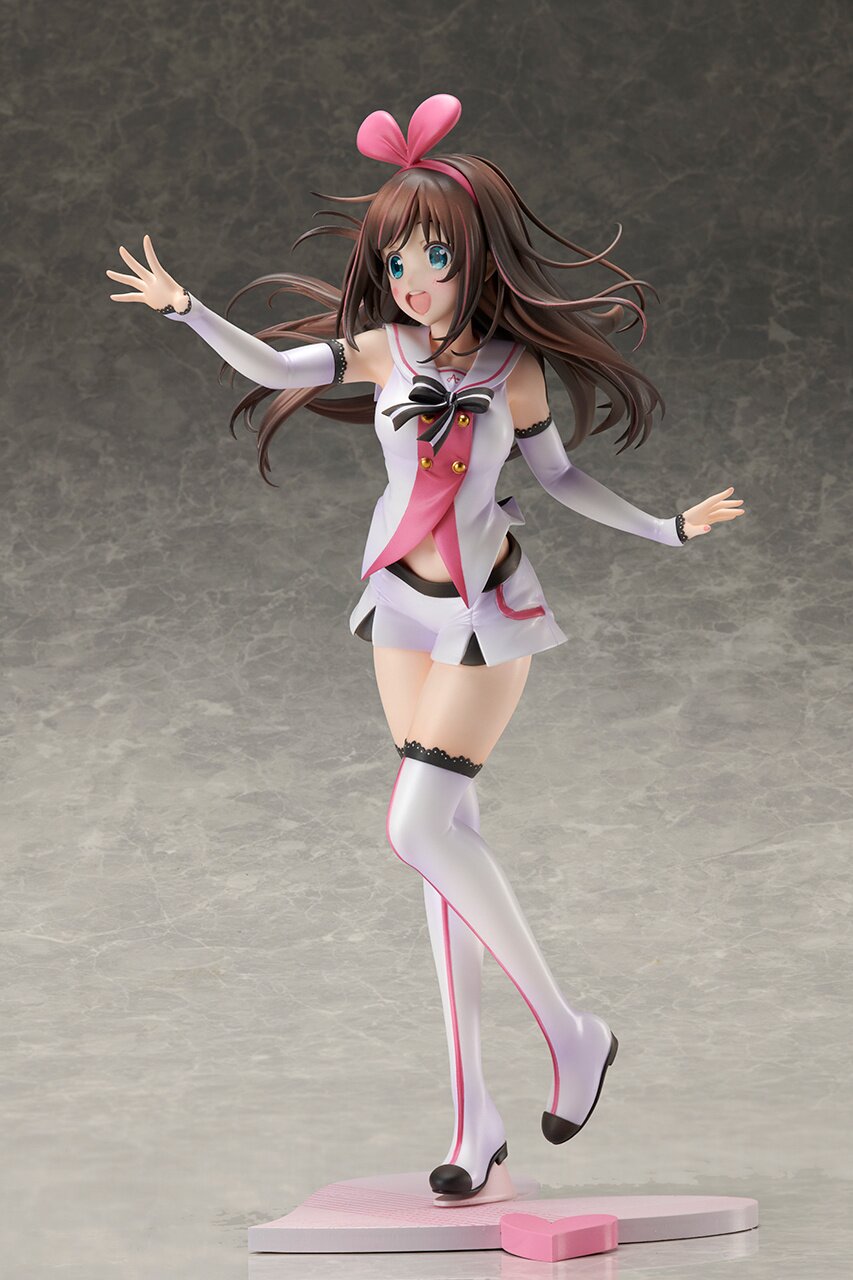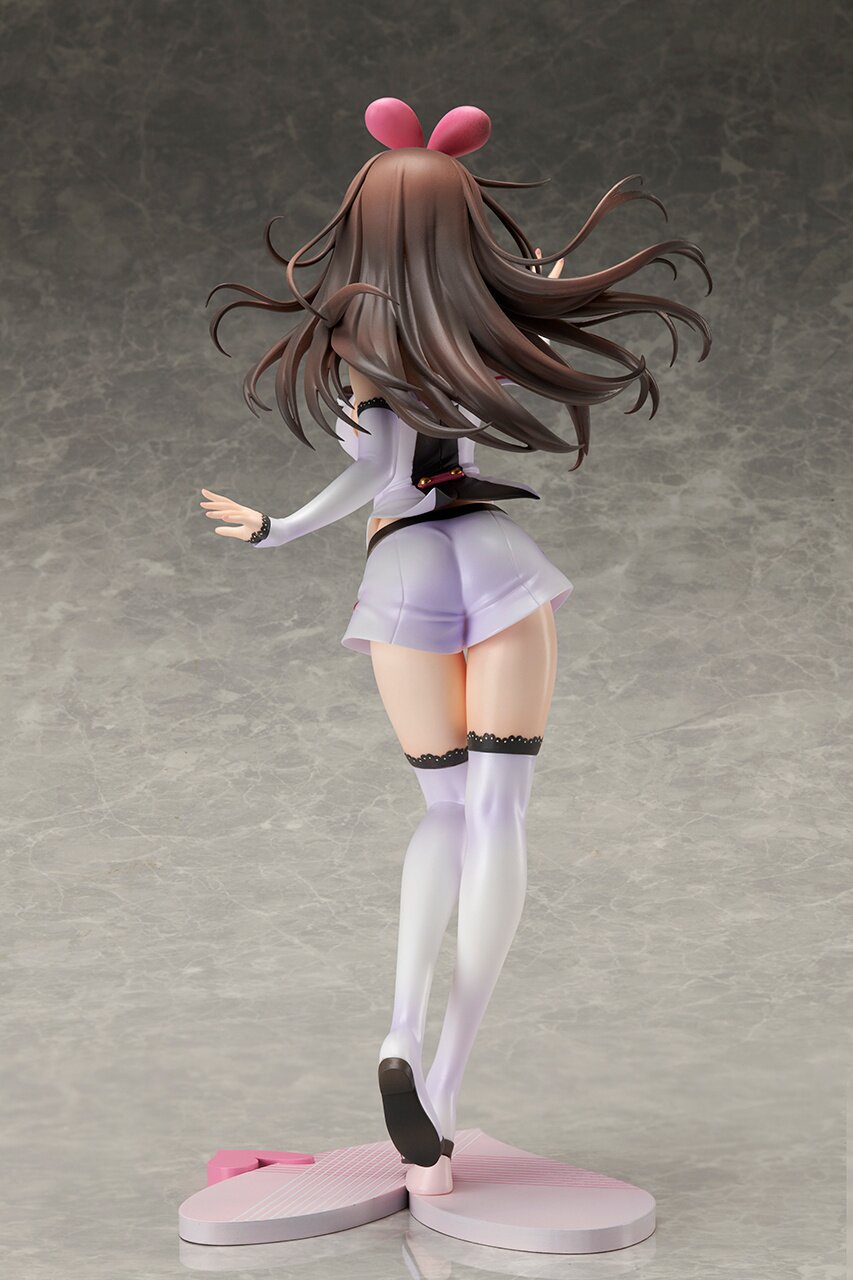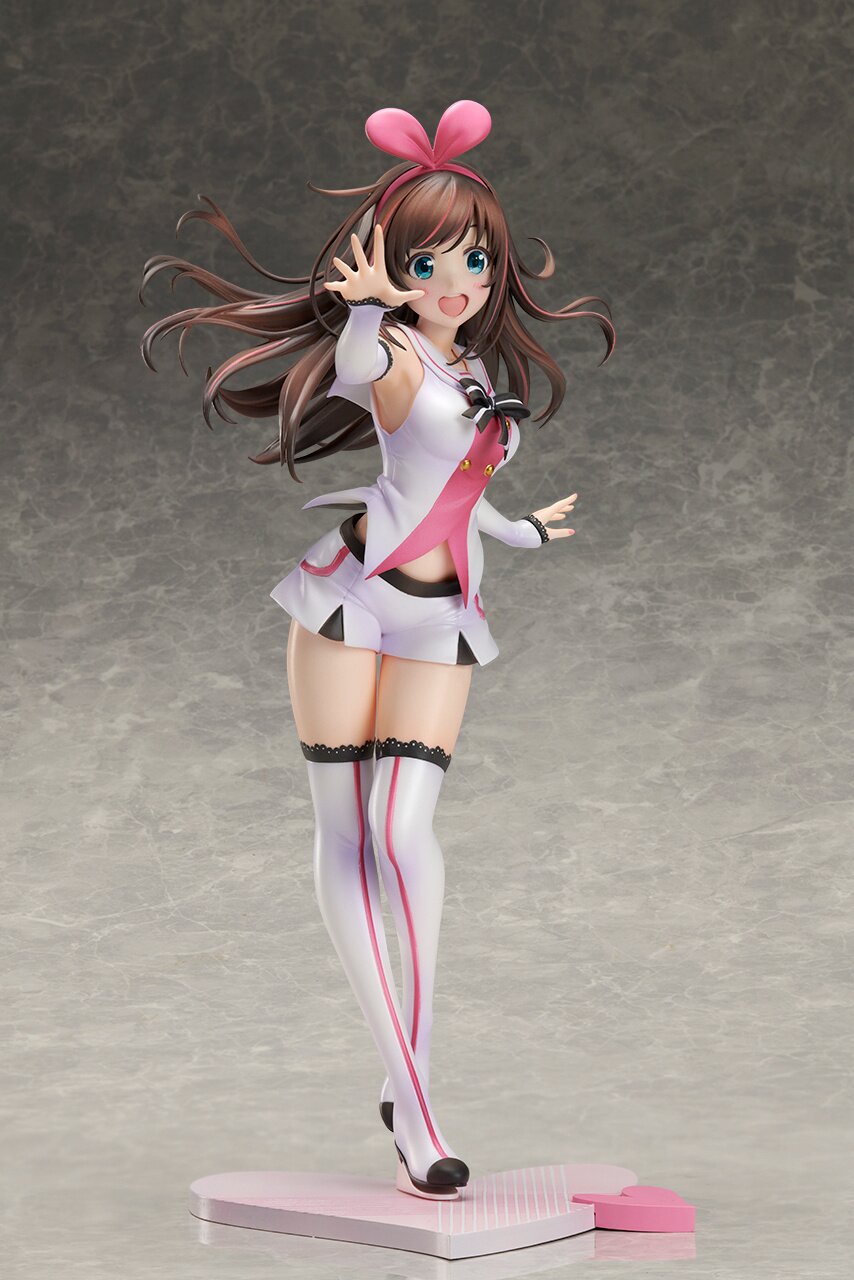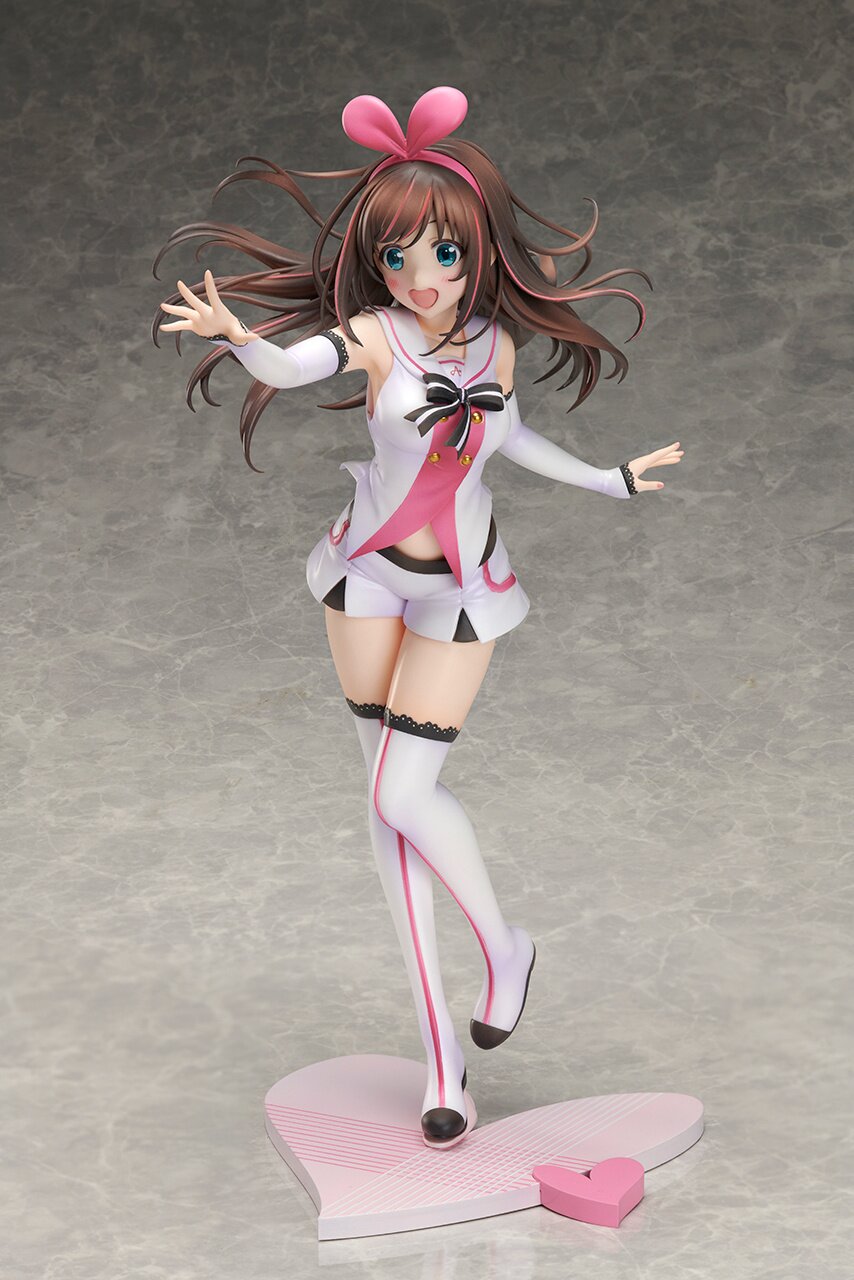 The design is currently under review by Kizuna AI herself!
[Product Details]
Kizuna AI 1/7 Scale Figure
Planning: Tokyo Otaku Mode Inc.
Prototype:
・Production Cooperation: Stronger Co., Ltd.
・Prototype Production: ICREA Co., Ltd.
Sales Cooperation: Tokyo Figure
Figure Height: 23 cm | 9.1"
Price: 12,800 yen (tax included)
Order Start Date: March 26, 2018 at 10:00 am (JST)
Order Deadline: May 11, 2018 at 11:59 pm (JST)
Estimated Delivery: starting December 2018
About Virtual YouTuber Kizuna AI
Virtual YouTuber Kizuna AI
Total views: Over 100 million
YouTube subscribers: Over 2 million
The (self-professed) world's first virtual YouTuber and intelligent super AI. Having a profound interest in humans, she uploads videos every day from a boundlessly pure virtual space, wholeheartedly wanting to "connect with everyone." Though she was only just born, being an AI, she's capable of quickly acquiring knowledge, and she behaves in roughly the same way as a human. Innocent and cheerful, she loves money and cute girls. There's a theory that she's actually the headband that sways on her head, but it hasn't been proven.
Kizuna AI YouTube Channel
https://www.youtube.com/c/aichannel
Tokyo Otaku Mode Inc.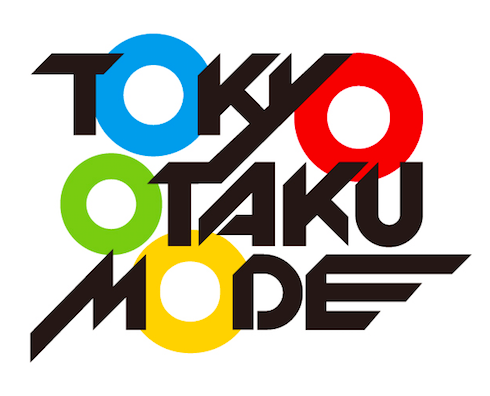 Tokyo Otaku Mode (TOM) shares with the world the latest Japanese pop culture news through its Facebook page, which has over 20 million likes, and sells products related to Japanese anime, manga, games, music, and fashion through its website, the Tokyo Otaku Mode Shop.
Corporate Website:
https://corporate.otakumode.com/
Stronger Co., Ltd.

Company Overview
Name: Stronger Co., Ltd.
Founded in: February 2014
CEO: Takeshi Oda
Stronger Co., Ltd. Official Site
http://www.stronger.co.jp/
Company Details
Designs, manufactures, and sells toys and figures, as well as performs commercialization and production of hobby products, with their main axis being the design and production of bishoujo figures. In addition to its own products, Stronger has developed many products jointly with famous companies including Aniplex, Kadokawa, Crypton, and TBS.
Tokyo Figure

Company Overview
Name: Tokyo Figure
Founded in: June 2016
CEO: Hiro Yamazaki
Tokyo Figure Official Site
https://tokyofigure.jp/
Company Details
Designs, sells, and manages products related to toys, figures, and models. A sales company with an emphasis on Japanese figures, Tokyo Figure was founded with the goal of introducing wonderfully skilled modelers and creators more and more not just to Japan but the world. Along with being a sales agent for modelers and creators, Tokyo Figure provides assistance with event management, advertising, and more each day.
FAQ
Q: What payment methods are there?
A: We accept credit/debit card and Paypal.
Q: When will I be charged?
A: You will be charged immediately upon backing the project.
Q: Where will rewards be shipped from?
A: Rewards will be shipped directly from Tokyo Otaku Mode in Japan.
Q: Will I need to pay any additional import duties, VAT, customs taxes, or local handling fees when receiving my reward?
A: Depending on your country's customs laws, you may be required to pay a tax before obtaining your package. In some areas, such as the United Kingdom and France, the local postal service may charge an extra handling fee for processing packages affected by customs taxes. Payment of customs taxes and any possible handling fees is the responsibility of the purchaser.
Q: Why can't I press the "Reserve" button?
A: Please ensure that you have filled out your payment method and shipping information and try again.
Q: My product arrived defective/damaged.
A: If the figure itself has arrived with defects or damage, please contact us within 7 days within your figure arriving to you for assistance. We reserve the right to deny assistance to parties that do not purchase from TOM directly (those who purchase from individual sellers or from other shops), as well as parties that contact us after the 7 day service period. For those who reside in Japan, please contact Tokyo Figure for assistance.
Q: My figure box, figure packaging has arrived damaged, can I receive a replacement?
A: While we understand collectors' needs, please know that figure boxes and figure packaging (especially the outside figure box and inside plastic blister ) are materials meant to protect the actual figure; we will not replace or refund in payment for damage to the figure packaging.
Q: Will this item be sold in shops other than Tokyo Figure and Tokyo Otaku Mode?
A: This figure is also being offered wholesale to local distributors in select territories, and we expect that it will in the future become available from retailers with access to these distribution channels.
Q: How will you ship the figure?
A: The planned shipping method will be EMS. Please note that all customs fees and/or handling fees incurred from shipment and not charged by TOM are to be paid by the recipient of the item. If your country cannot accept EMS due to your postal service's limitations, Air Parcel or SAL Parcel might be used.
Q: Can I change my Shipping address?
A: Shipping address can be changed via your My Projects page. Please note that the shipping address is no longer changeable after we enter shipping preparations. The option will disappear once we enter shipping preparation.
Q: Can I cancel any order?
We do not accept cancellations.