INORI sample close-up
Feb. 23, 2017
Our INORI sample is back from Wonder Festival 2017[Winter], and we're going to show you the details from up close!
The acrylic cover (not the case!)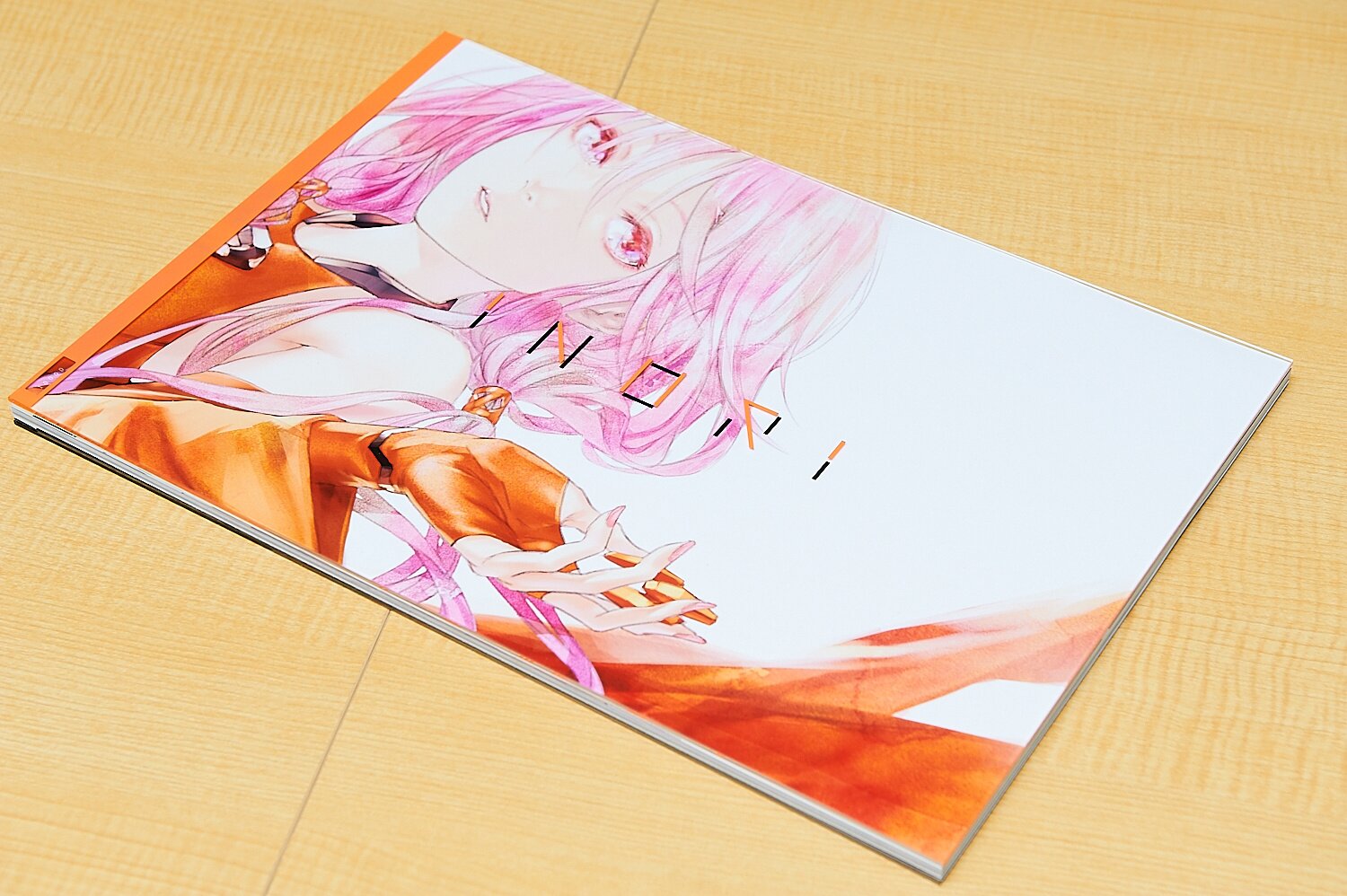 The title logo appears when the acrylic cover and the first page align.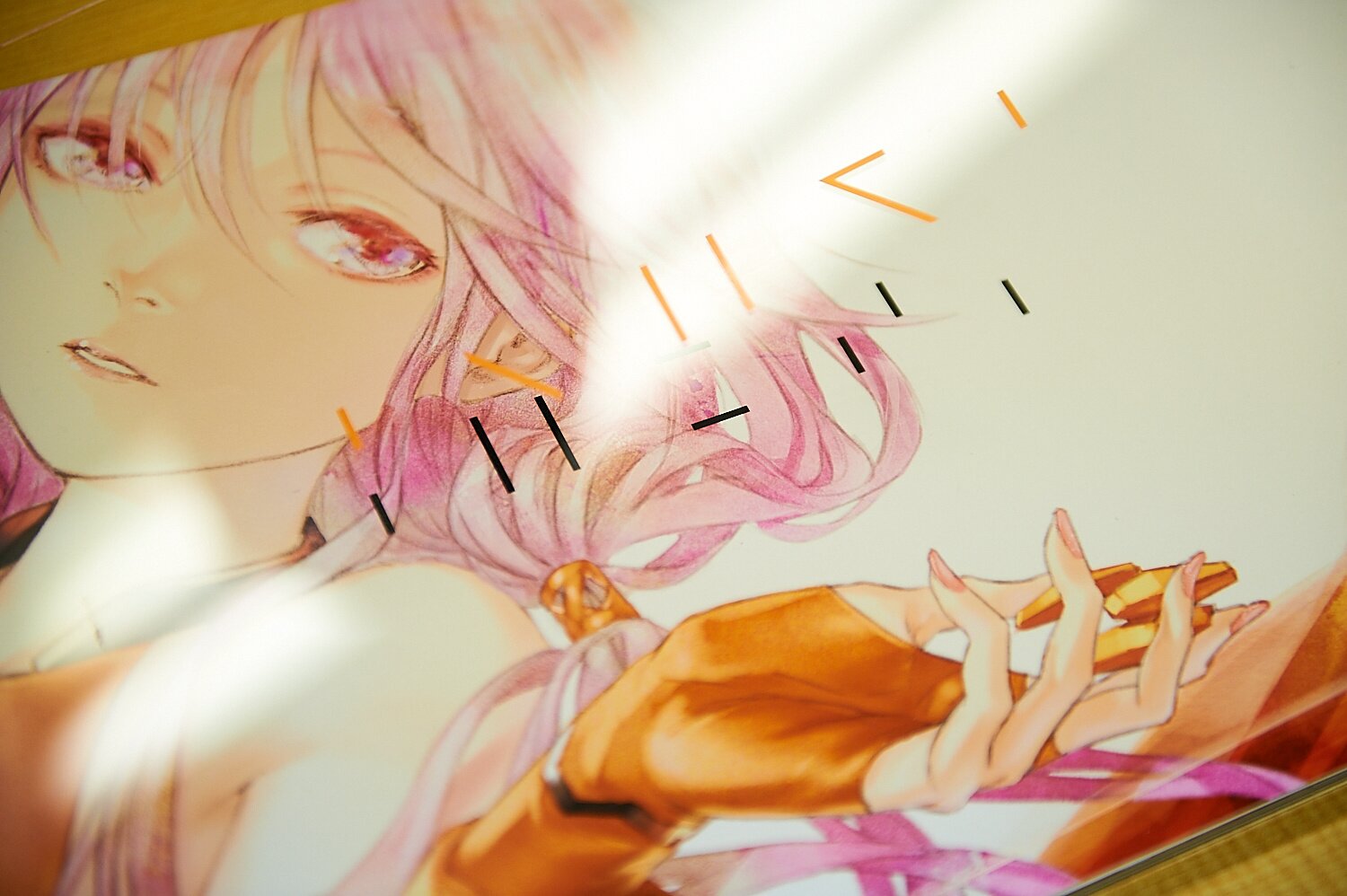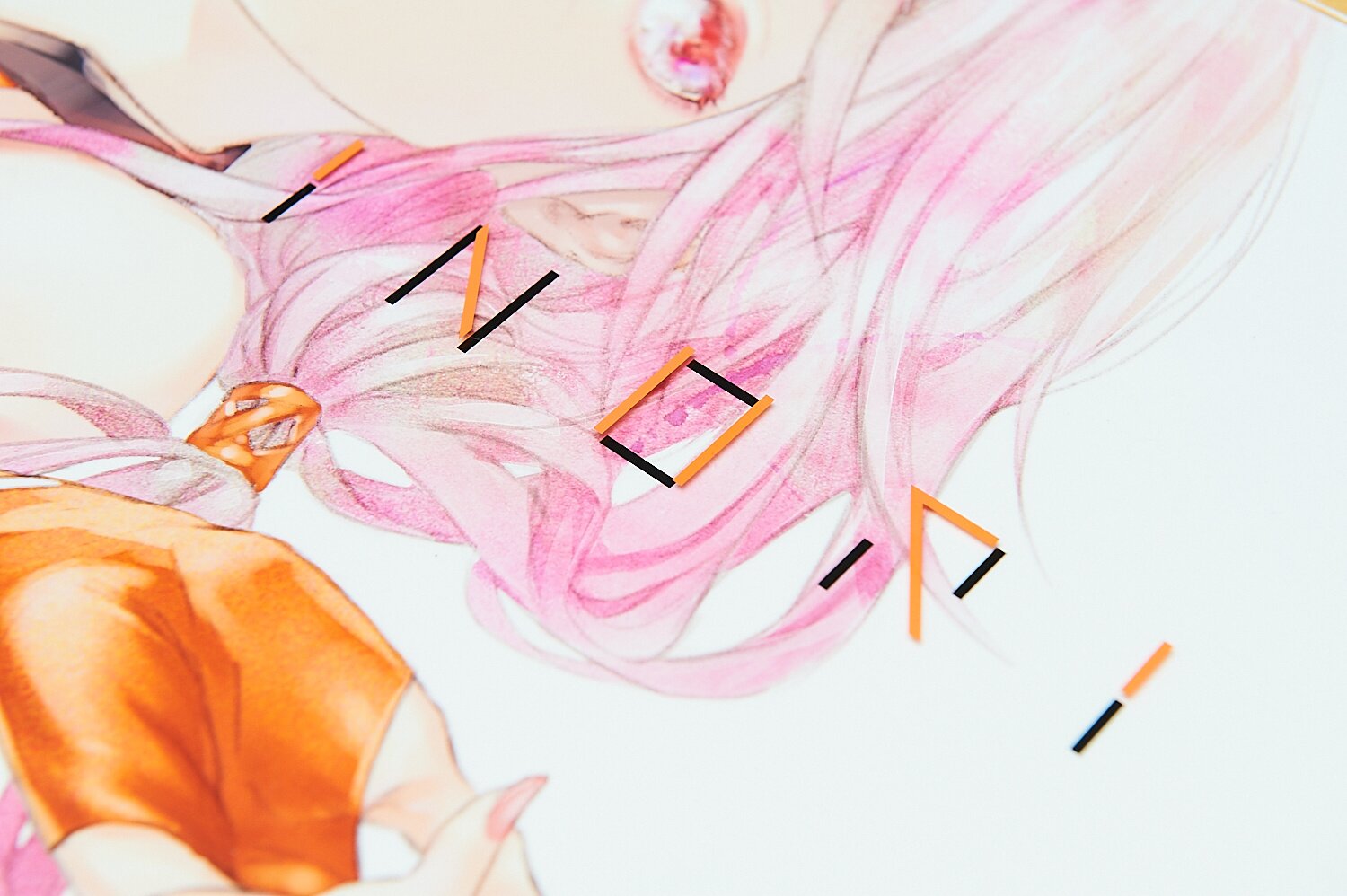 The pages are bursting with vivid colors. This can only be accomplished with the Dream Labo 5000.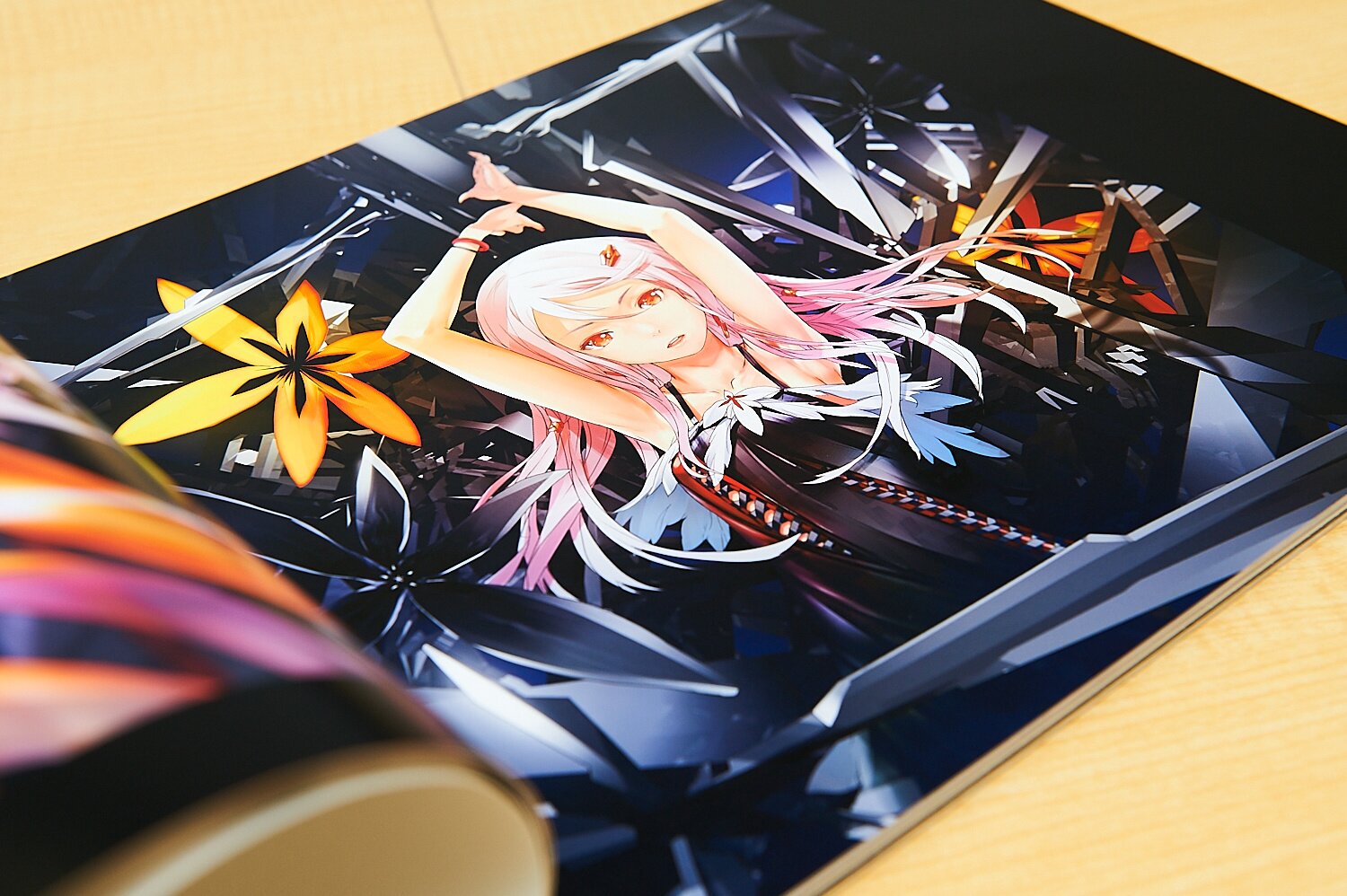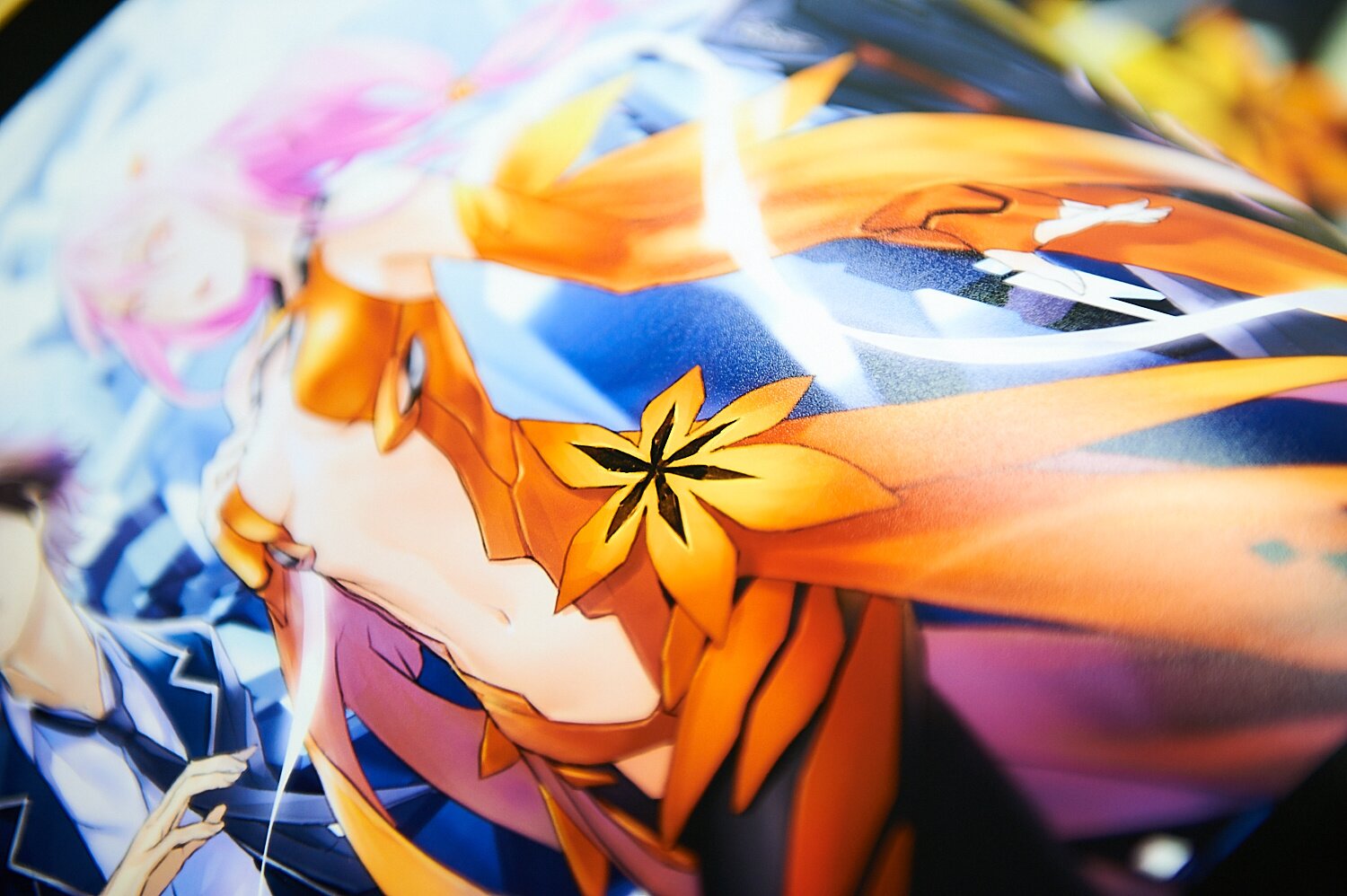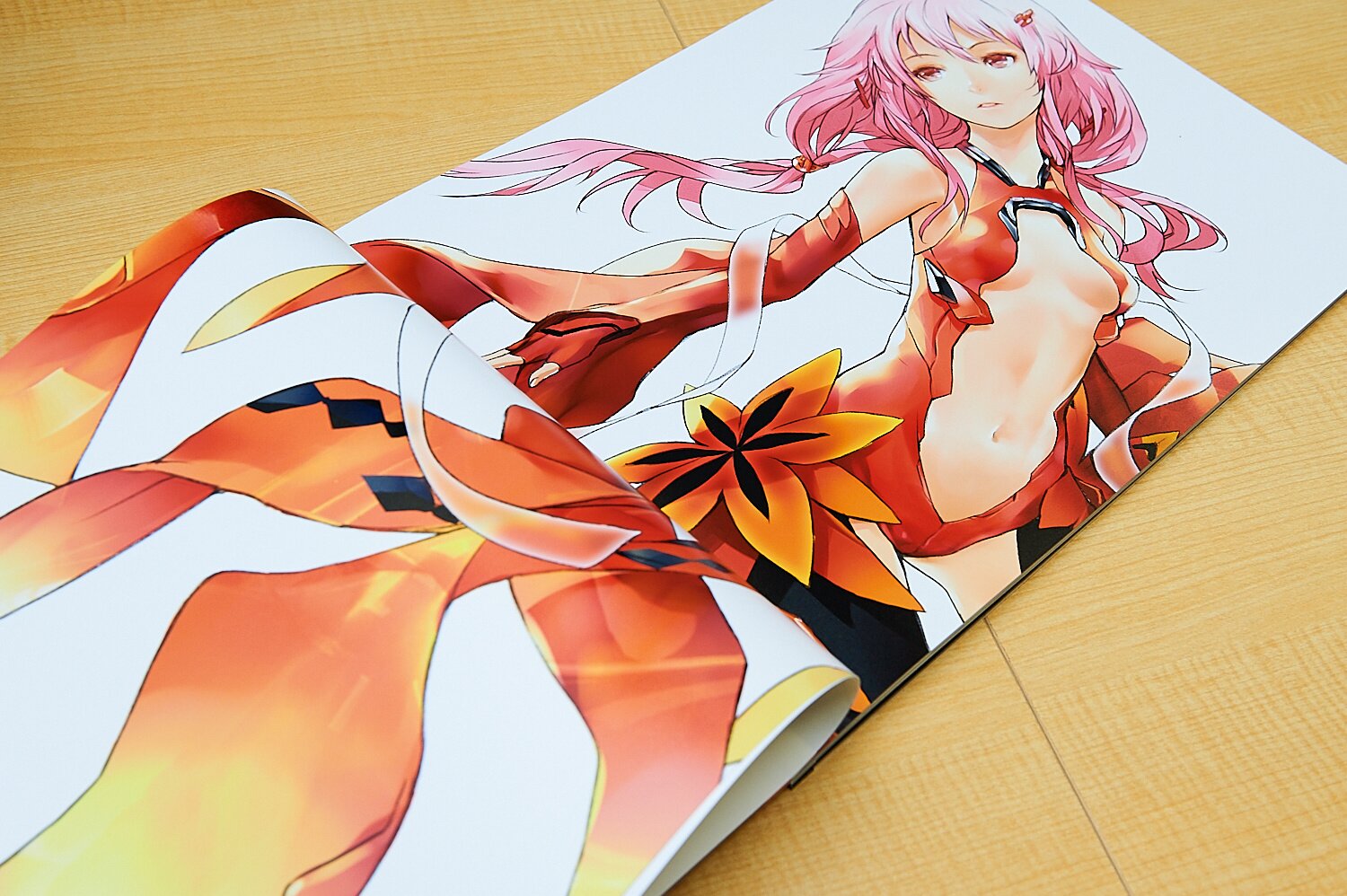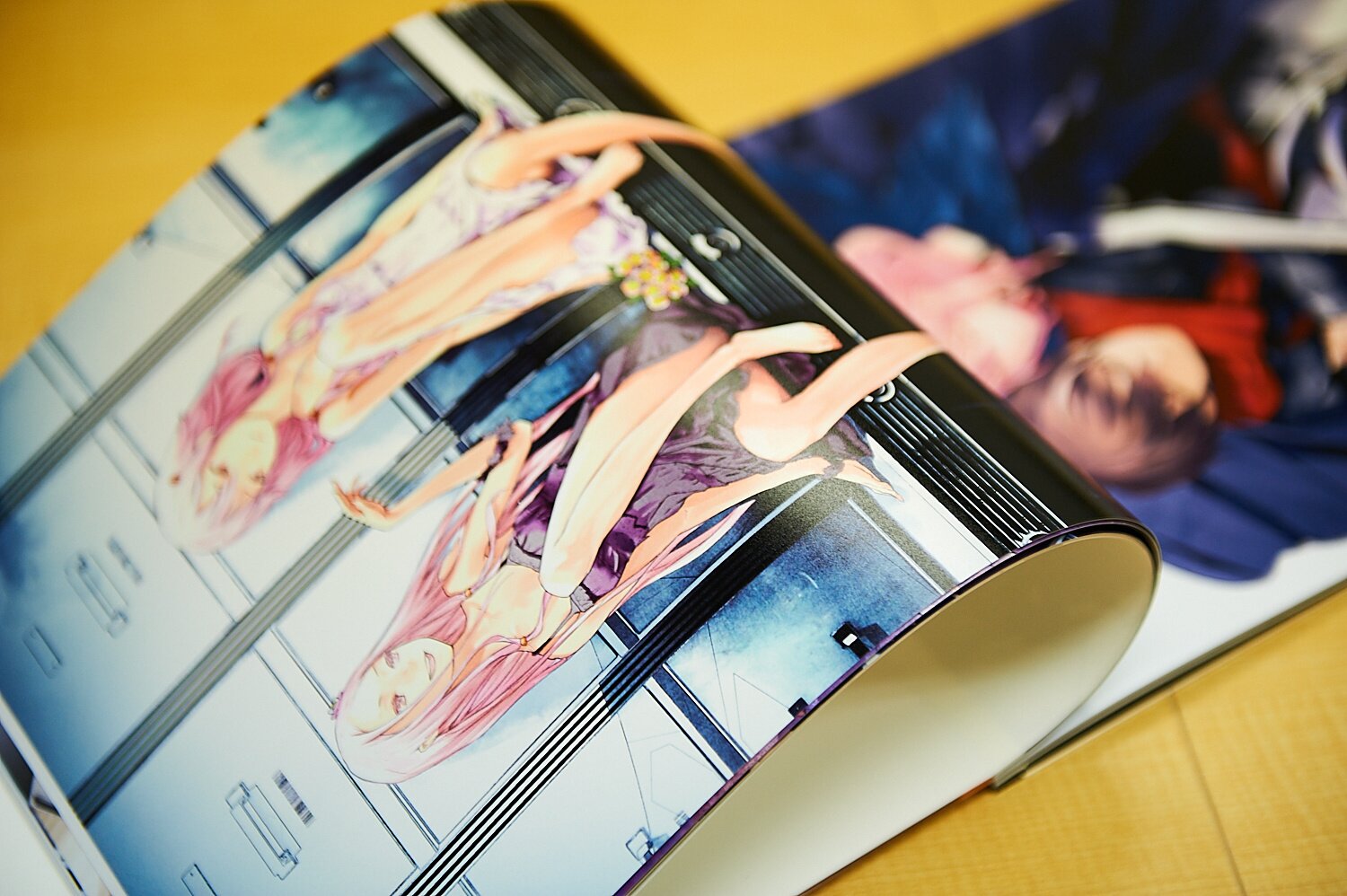 This is still a sample under development, and the following will be changed:
・The hue of orange used in the binding
・Some illustrations will be replaced
・The back cover will be completed.
・The black and white pages will be replaced with different material (they will still be black and white, but redjuice wanted to add more illustrations!)
And we haven't forgot about the posters.
The posters will be printed in B2 size (approx.51.5 x 72.8 cm20.28 x 28.66"), and will feature the full, uncropped version of the cover of the artbook!