Granblue Fantasy is a popular smartphone game with over 23 million players. The comic included in the game, Guraburu!, has become Himekuru! ~A Daily Flip Calendar that will Brighten Skyfarers' Daily Lives with Chaos and can be Used for Millions of Years!~, a calendar that you can use over and over again!
We've carefully selected 31 days' worth of huge panels from the Guraburu! comic, which is full of dark gags and unbelievably surreal plot twists that are unimaginable in the Granblue Fantasy game itself. In the end, the Himekuru! calendar became dark and twisted itself!
The desktop calendar comes in a compact size and features vertical writing. Placing it somewhere in your room allows you to slip into the Guraburu! world at any time.
Also, Tokyo Otaku Mode is including a special, limited edition clear sticker for calendars purchased online! The clear sticker will only be available during this pre-order period.
Lyria and Vyrn go berserk every day of the year! Enhance your sky journey even more while enjoying the strong impact of the Himekuru! calendar!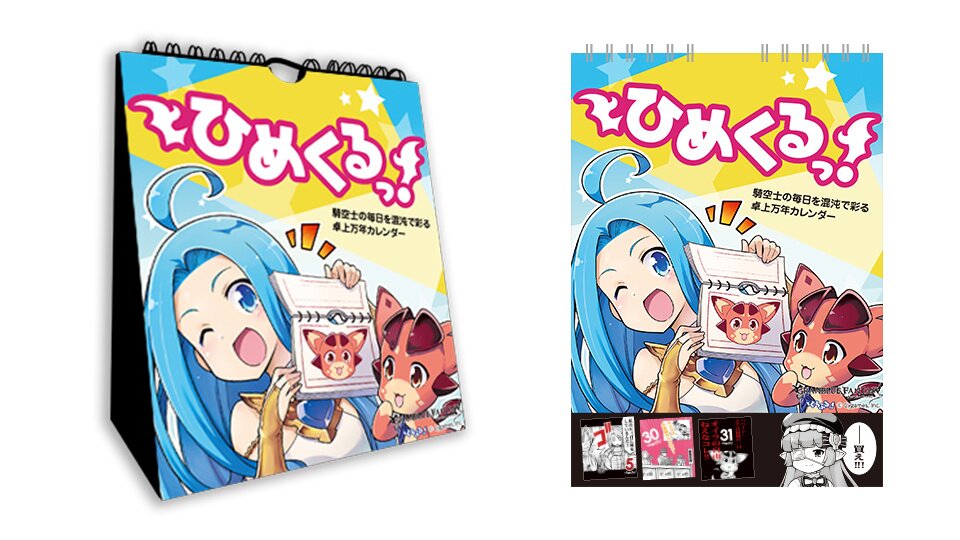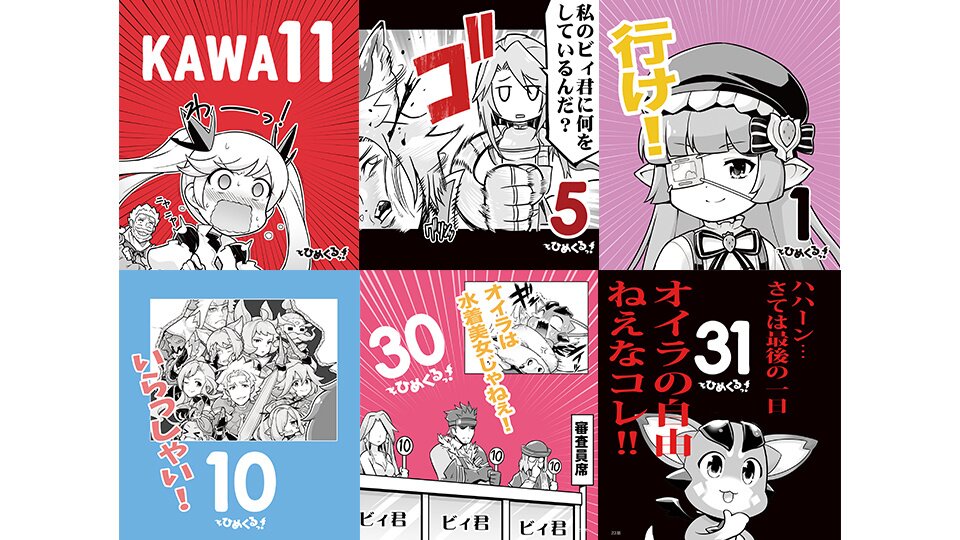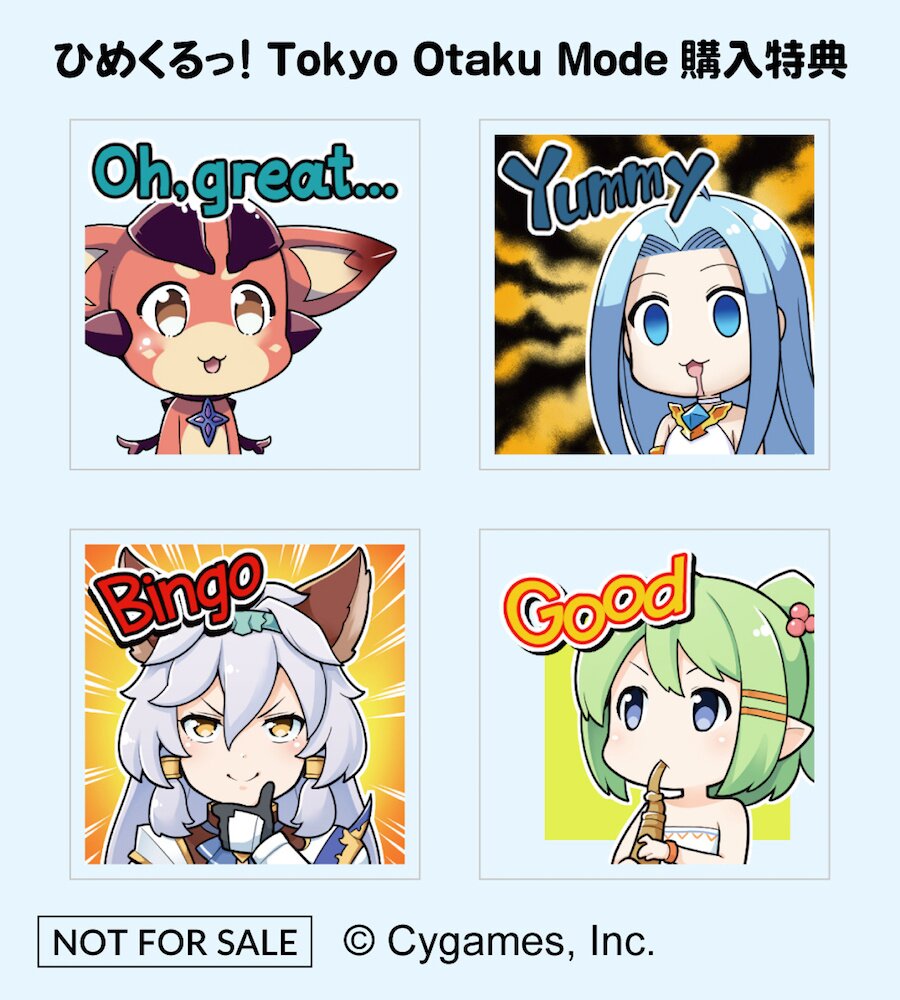 The TOM limited edition clear sticker
Note: The product is currently under development. The finished product may differ slightly from images.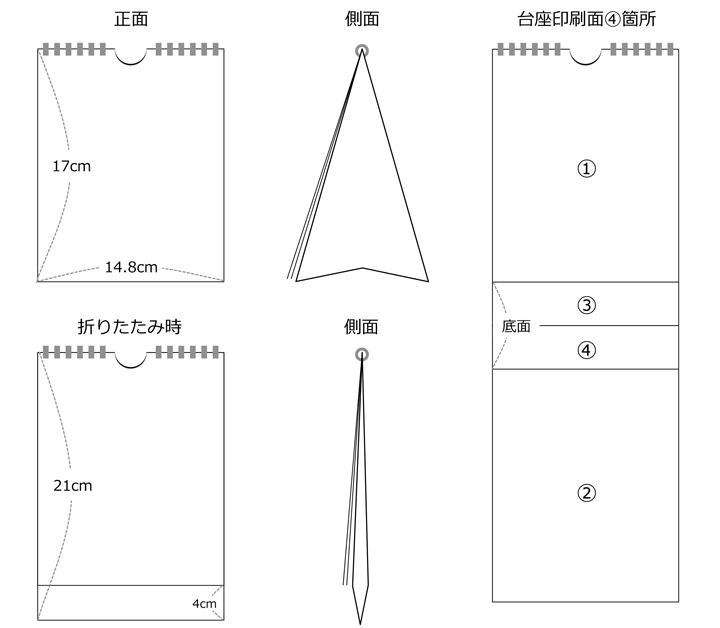 Product name: Himekuru!
Page numbers: 18 pages (including the front cover and pedestal, for 31 days' worth of double-sided calendar pages)
Printing size: 17 x 14.8 cm (approx. 6.7 x 5.8 in)
Package size: 22 x 15 x 1 cm (approx. 8.7 x 5.9 x 0.4 in)

Guraburu!
is an official spin-off comic based on
Granblue Fantasy
, a social game created by Cygames, Inc. drawn by manga author Hitomoji Kiku. The comic centers around Vyrn, a lizard-like character who appears in the game, and its extreme and surreal gags, which can't be found in the game, have made it very popular. Currently, five volumes of the series have been published.
Granblue Fantasy
is one of Japan's top social games, with over 23 million players. Character design was done by Hideo Minaba and the music was composed by Nobuo Uematsu and Tsutomu Narita. The game has gained enormous popularity from its users due to its beautiful illustrations and visuals, grandiose music which colors the story of the sky, and characters voiced by a group of wonderful voice actors and actresses.
Much more than just a game,
Granblue Fantasy
has evolved through a variety of mixed media, such as anime, light novels, merchandise, and web radio.
The
Guraburu!
comics can be read for free through the
Granblue Fantasy
app.
Granblue Fantasy Official Site
https://granbluefantasy.jp/en/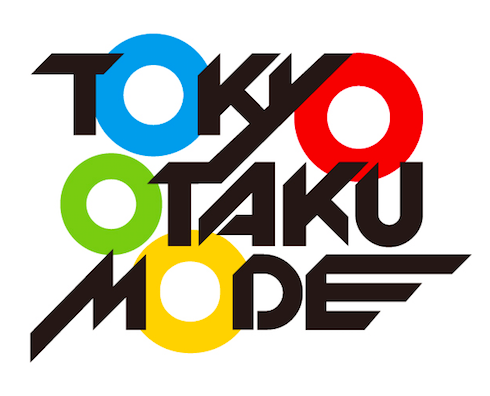 Tokyo Otaku Mode (TOM) shares with the world the latest Japanese pop culture news through its Facebook page, which has over 20 million likes as of October 2017 and sells products related to Japanese anime, manga, games, music, and fashion through its website, the Tokyo Otaku Mode Shop.
Tokyo Otaku Mode Projects is a service aimed to connect Japanese companies with fans around the world by offering Japanese products, even outside of the otaku genre, and will continue offering various goods overseas and in Japan.
Please visit the corporate site for information about product development, shipping agencies, and our other businesses.
Corporate Website:
https://corporate.otakumode.com

© Cygames, Inc.

Q: When will rewards be shipped out?



A: They are scheduled to be shipped starting in March 2019 after production is complete.
Q: What payment methods are there?



A: We accept credit/debit card and Paypal.
Q: Where will rewards be shipped from?



A: Rewards will be shipped directly from Tokyo Otaku Mode in Japan.
Q: Why can't I press the "Reserve" button?



A: Please ensure that you have filled out your payment method and shipping information and try again.
Q: Are the rewards that ship to Japan and ship internationally different?



A: No. The rewards are the same. The only difference is the shipping cost.
Q: How will you ship the rewards?



A: Rewards will be shipped by SAL Small Packet Registered.
Q: Will I need to pay any additional import duties, VAT, customs taxes, or local handling fees when receiving my reward?



A: Depending on your country's customs laws, you may be required to pay a tax before obtaining your package. In some areas, such as the United Kingdom and France, the local postal service may charge an extra handling fee for processing packages affected by customs taxes. Payment of customs taxes and any possible handling fees is the responsibility of the purchaser.
Q: Can I change my Shipping address?



A: Shipping address can be changed via your My Projects page. Please note that the shipping address is no longer changeable after we enter shipping preparations. The option will disappear once we enter shipping preparation.
Q: Can I cancel any order?



A: We do not accept cancellations.
Q: What should I do if the package for my product arrived damaged?



A: The package is for protecting the actual product, and cannot be exchanged.