Behind the Scenes: Volume 3
May. 11, 2017
For volume 3, we spoke to Mr. Tatsuya Hattori (Kotobukiya sculptor) who also provided us with more behind-the-scenes info!


**・Please tell us more about yourself. **
I'm involved in creating a variety of original models, especially for figures in the Kotobukiya ARTFX Series. The popularity of "Fullmetal Alchemist" extends beyond the borders of Japan throughout the world, and I feel blessed for having the opportunity to work on a project from such a big title.
**・Which part of the figure were you most particular about? **
I was responsible for working on Edward himself. He's not a child, nor is he an adult. He is himself, and he carries a unique aura with him. In order to give the figure the same aura, I had to sculpt and modify him over and over again. The process was rather time-consuming, but I believe I was able to create a body that truly represents Edward. There are two parts that I particular like about this figure. One is the wrinkles on the shirt he's wearing inside on his upper body, and other is the tension you can see on his thigh muscles.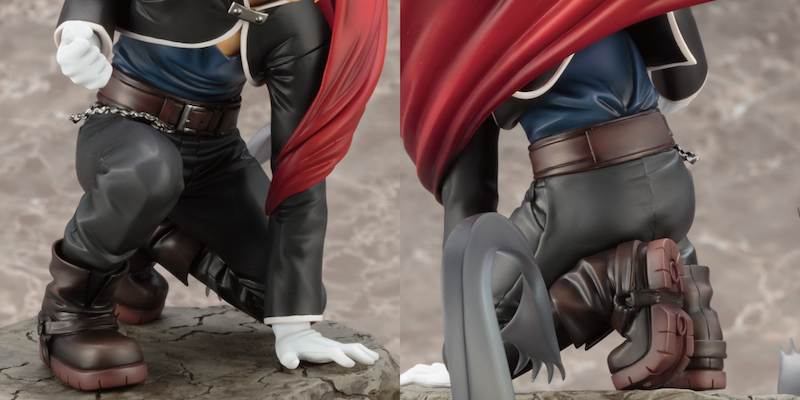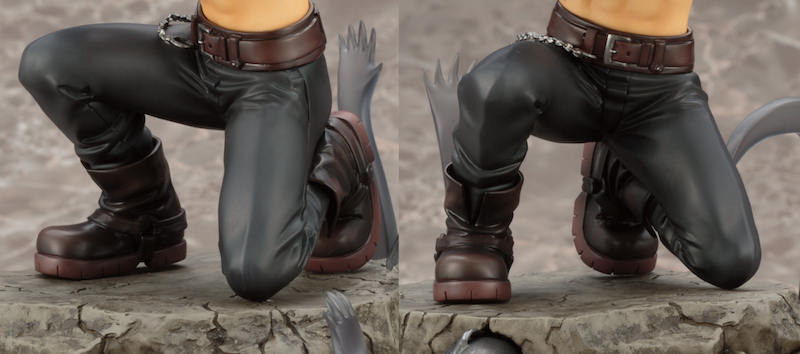 **・What was the most challenging part of creating this figure? **
The regular version and the limited edition have different specs. More specifically, the limited edition comes with two facial expressions and also two upper body parts that are interchangeable. This makes it possible for fans to enjoy their figure in four different ways.
When I was working on the original model, I found the adjustments needed for this interchangeability to be remarkably challenging.
Once you receive your figure, please use the different parts and find a combination that you prefer.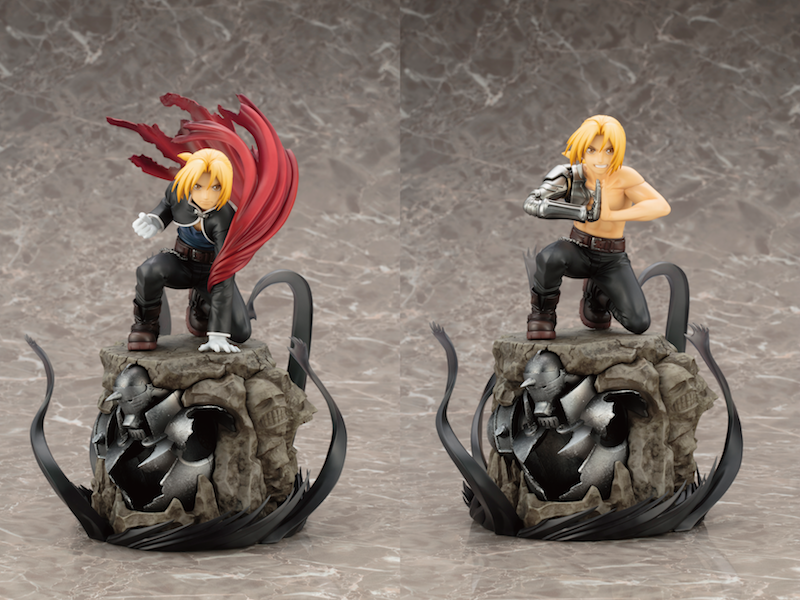 Oh, and I would like to add that the Edward figure was not created using data, as the original model was handcrafted. The original model of the base that holds Alphonse, on the other hand, was created through 3D data by Yoshihiro Saimaru. The contrast between the handcrafted Edward and the base created through data is something to look forward to as well. This information is only available here, so it might be quite valuable.
Above: The entire collection of the handcrafting tools used in creating Edward. Yes, this is all a sculptor needs.
・A message to the fans, please.
I hope that those who have always been a fan of the series - and also those who will become fans in the future - can revel in the magnificent world of "Fullmetal Alchemist" through the Edward Elric ARTFX J Limited Edition Figure.
©荒川弘/鋼の錬金術師製作委員会・MBS