Behind the Scenes: Volume 2
Apr. 25, 2017
This time, we spoke to Bunkichi (Kotobukiya project designer) who provided us with more behind-the-scenes info about the figure!


**・Please tell us more about yourself. **
I design projects that allow us to provide merchandise based on both male and female characters to fans in Japan and also around the world. I've been a fan of "Fullmetal Alchemist" - both the manga and the anime - since I was a student, and I'm very pleased to work on this figure project.
**・Which part of the figure were you most particular about? **
Of course, much of my attention went towards Edward himself, but I was also incredibly particular about the limited edition base. As you can see now, the completed base includes an array of key motifs that were part of Edward's journey. At the very beginning of the project, however, I had to think long and hard about the format in which all the pieces were to be assembled.
As our team worked on the original model, a sculptor who had a firm grasp of the project's purpose helped us out by applying all the motifs into the form of a base!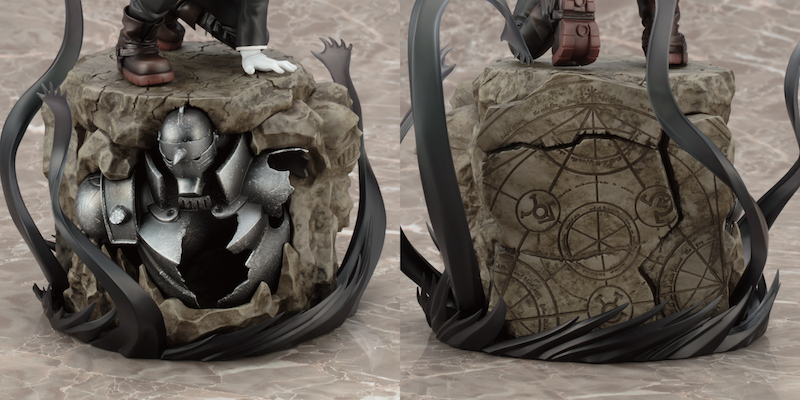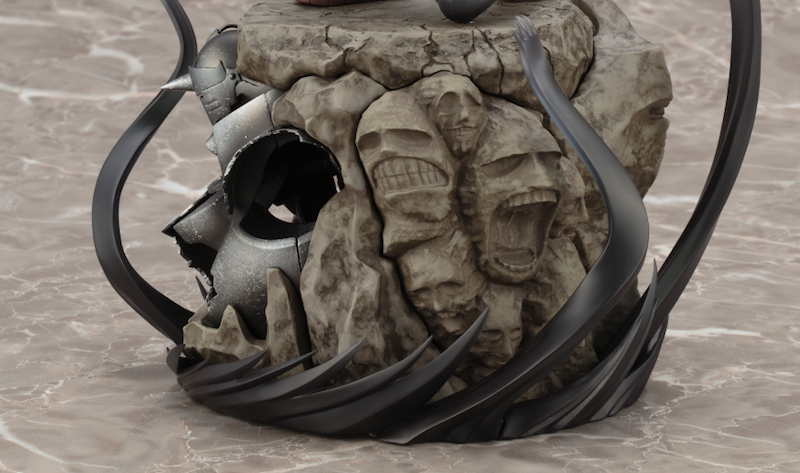 **・What was the most challenging part of creating this figure? **
The most challenging part was coming up with our main concept. Because I was moving forward with two projects, Edward and Roy, I wanted to make the figures stand out on their own, but also look great when displayed together. That took a very long time.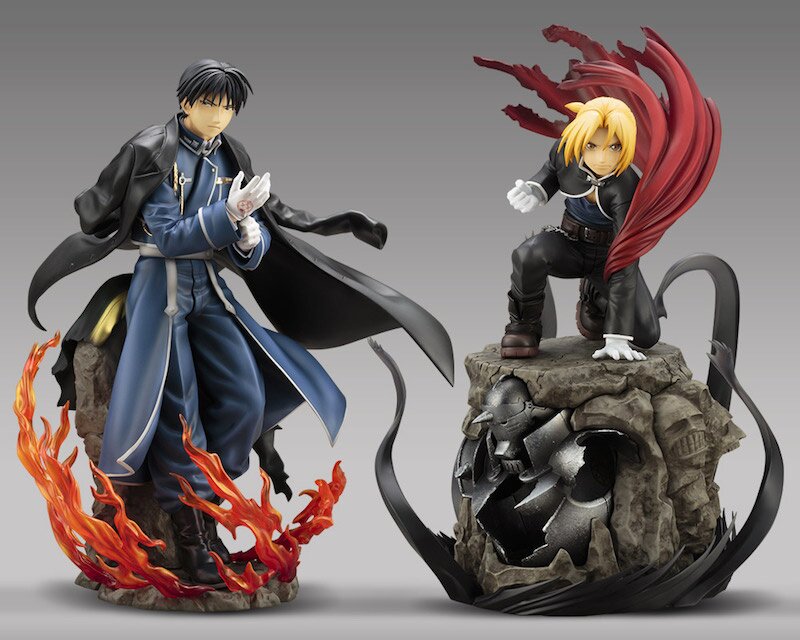 **・Please tell us why you chose this pose and this design. **
The concept for this figure was about overcoming the past. Therefore, as I described in my previous answer, I decided to saturate the base with key motifs of Edward's story. To demonstrate the concept, I decided to place Edward on top of the base where he stands above his past. He shows great strength in his pose as if he is right about to use alchemy.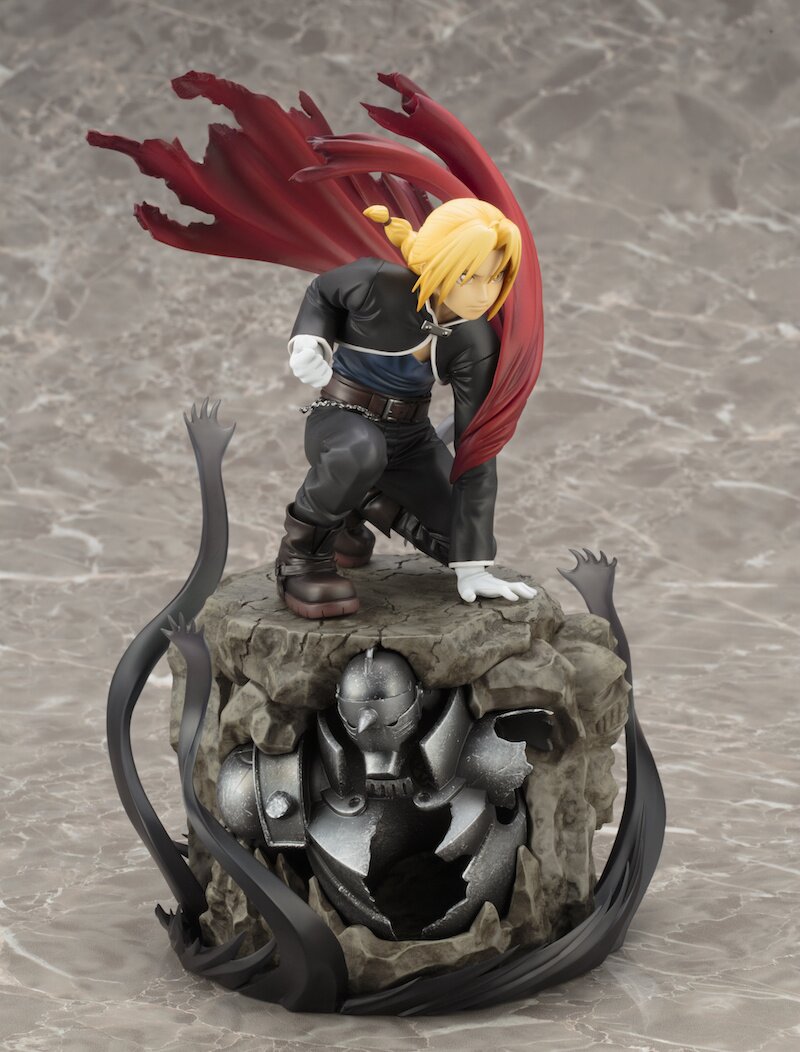 When we think about Edward, the image that most fans have is one where he uses both hands for alchemy. Because of this, I made sure to include interchangeable hand parts for the limited edition figure.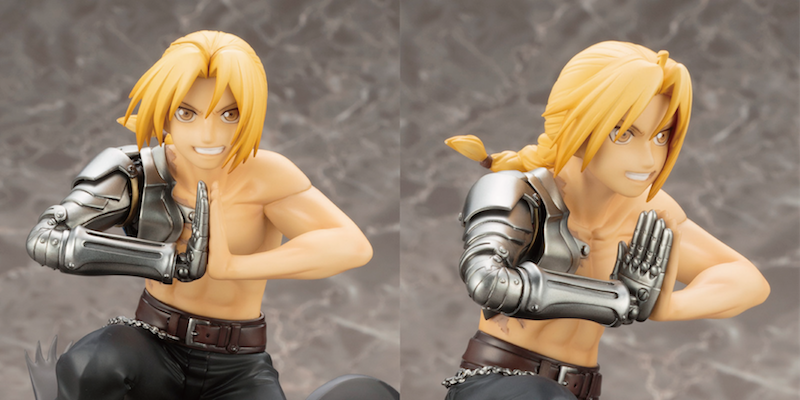 Along with the hands, the figure also comes with two face plates. One highlights Edward's signature grin, while the other shows him with a more serious expression. I hope you will enjoy the variation offered by the interchangeable parts.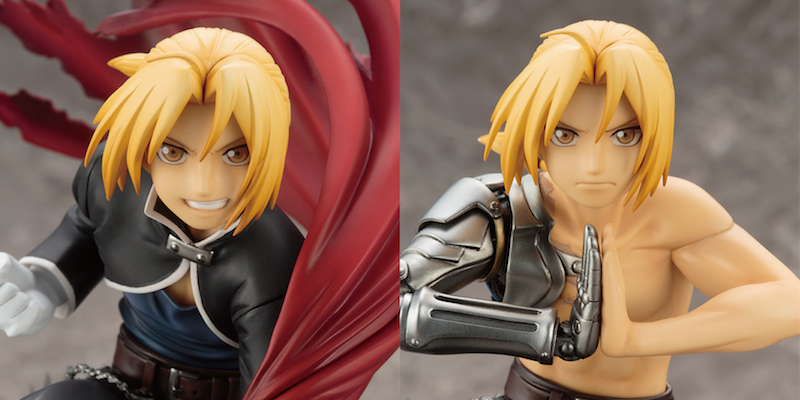 ・A message to the fans, please.
I've worked on creating two figures from the "Fullmetal Alchemist" series, Edward Elric and Roy Mustang, and I understand that fans have their own thoughts and images of each character. I sincerely hope the figures match the essence of the thoughts you have towards both characters, and also towards the series, too. I'd like nothing more than to have as many fans enjoy the figures as possible.
Please have them in your collection and enjoy them forever and ever!
©荒川弘/鋼の錬金術師製作委員会・MBS