"I-I don't know anyone with such an embarrassing name!"
This famous line is from the anime Eromanga Sensei, which started airing in April 2017. Everyone's probably watched the series three times already, right?
There are so many cute goods featuring the heroines, especially the main heroine, Sagiri Izumi!
By the way, Tokyo Otaku Mode had collaborated with Straight Edge Inc. to create the
Eromanga Sensei Sagiri Izumi Figure That's Just a Little Bit Ecchi Project.
One of our team members appeared on the 12th episode of "Eromanga Sensei The Anime: Let's Make The Latest Anime Together!" to announce the opening of pre-orders for the figure!
Wanting to liven up the Eromanga Sensei scene, we thought that we should create even more interesting goods!
The final decision came after the Tokyo Otaku Mode members thought of many different ideas.
Masamune Izumi, Elf Yamada Sensei, Muramasa Senju...The place where all of their souls have been written down and preserved. The place that Megumi Jinno and Sagiri worked together to repair. The place that the light novel-loving Tomoe Takasago works. Yes, Takasago Books could almost be called the holy ground of Eromanga Sensei. Always silently watching the drama unfold lies someone -- no, something -- that is proof of the bookstore's history. Everyone, you know who we're talking about, right?
Takasago Books' Fish Mascot!
People who have watched the anime multiple times can't have missed him (or her!) could they?
Wait...you don't know what we're talking about?
**This little fishy is who we're talking about! **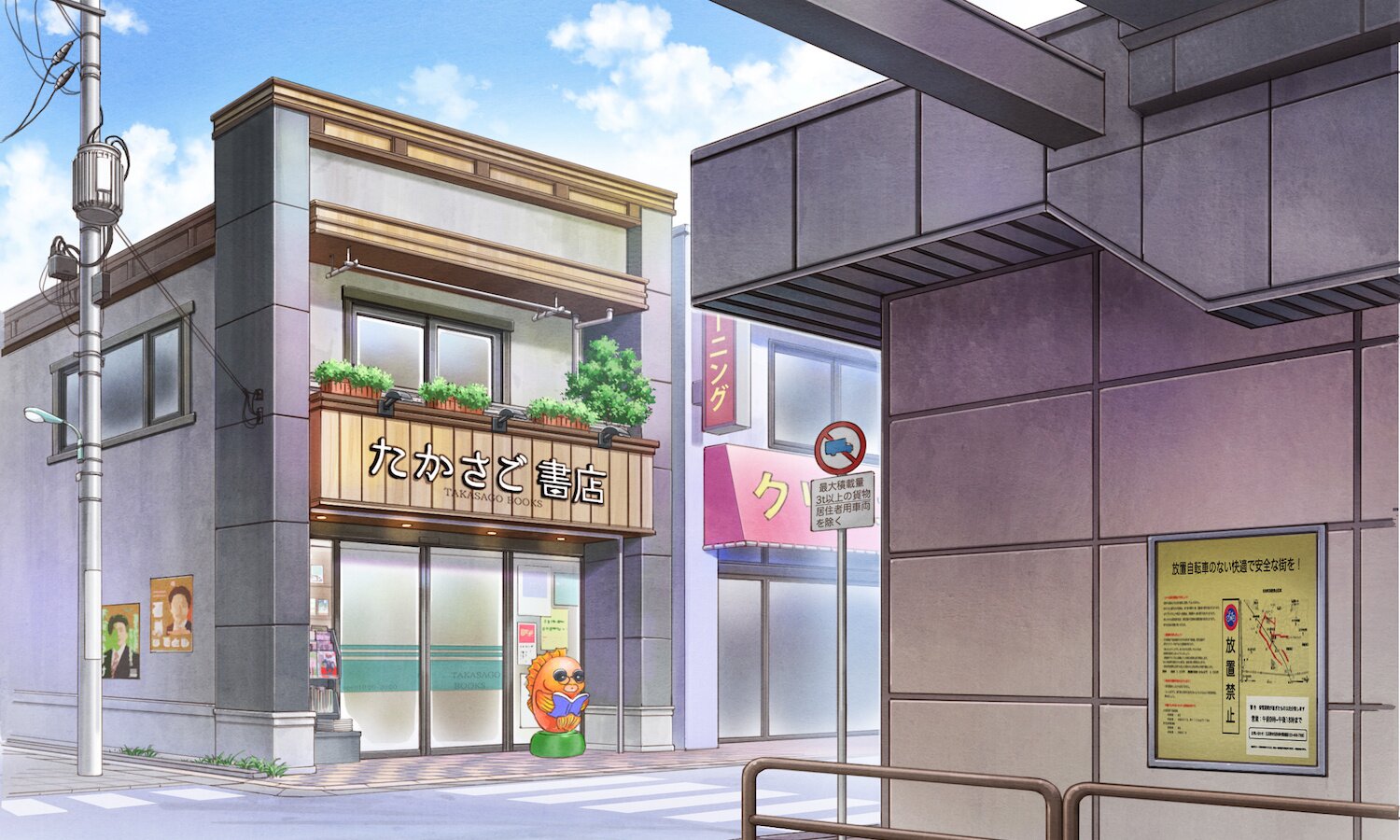 He (or she) isn't listed as a character on the official site and seems to be just a part of the bookstore's background, practically invisible despite its immense impact. Age, gender...Nothing is known about this mystery mascot, but that's why we want to put it in the spotlight! We started this project with that thought in mind.
After all, it's the guardian of Eromanga Sensei's light novel holy ground! (*This is just an opinion of one of Tokyo Otaku Mode's members.)
The fish mascot first appeared in the 6th episode of the anime.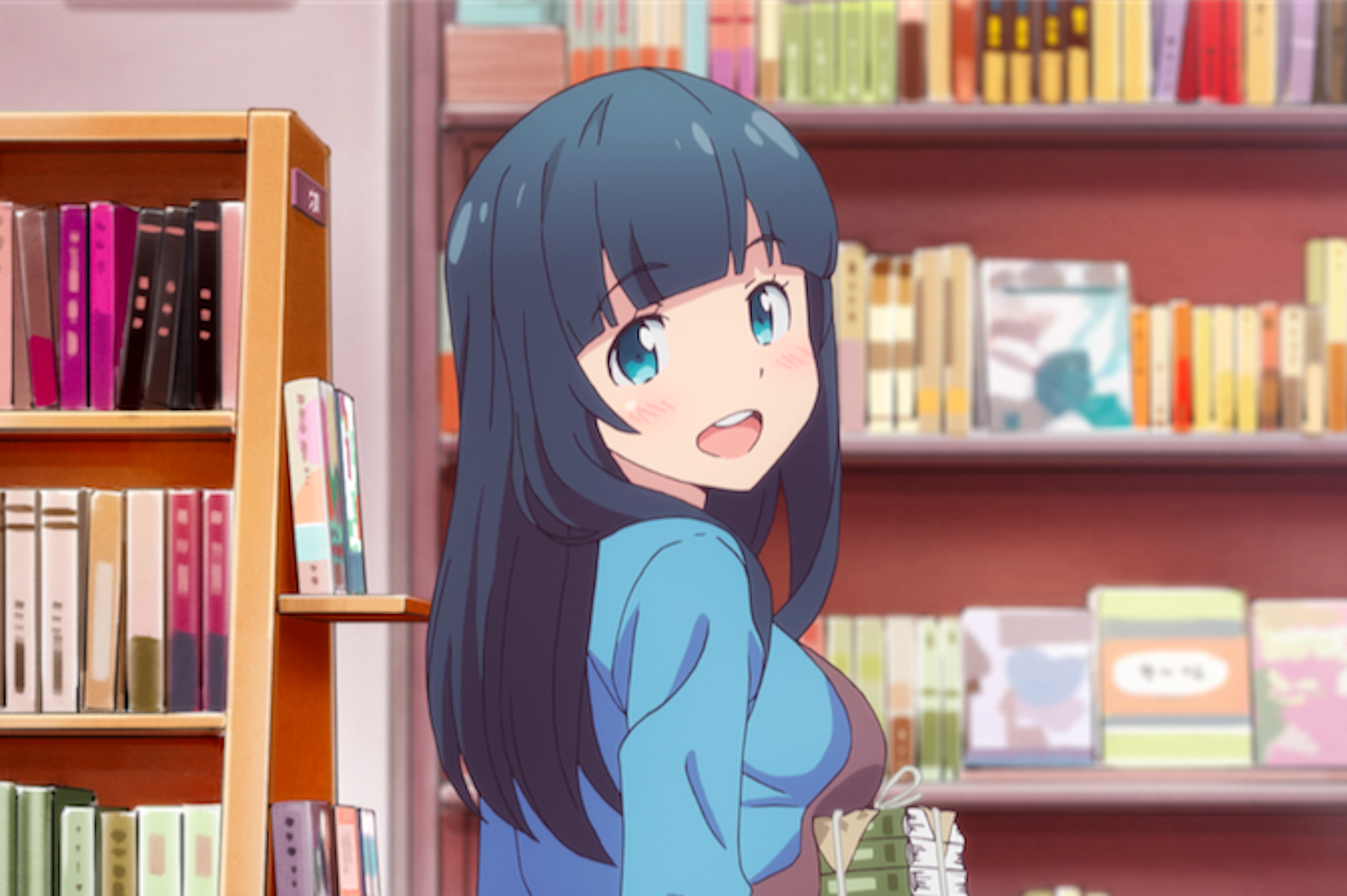 Megumi says that she wants to enjoy the same things as Sagiri, but her rash behavior angers Tomoe Takasago.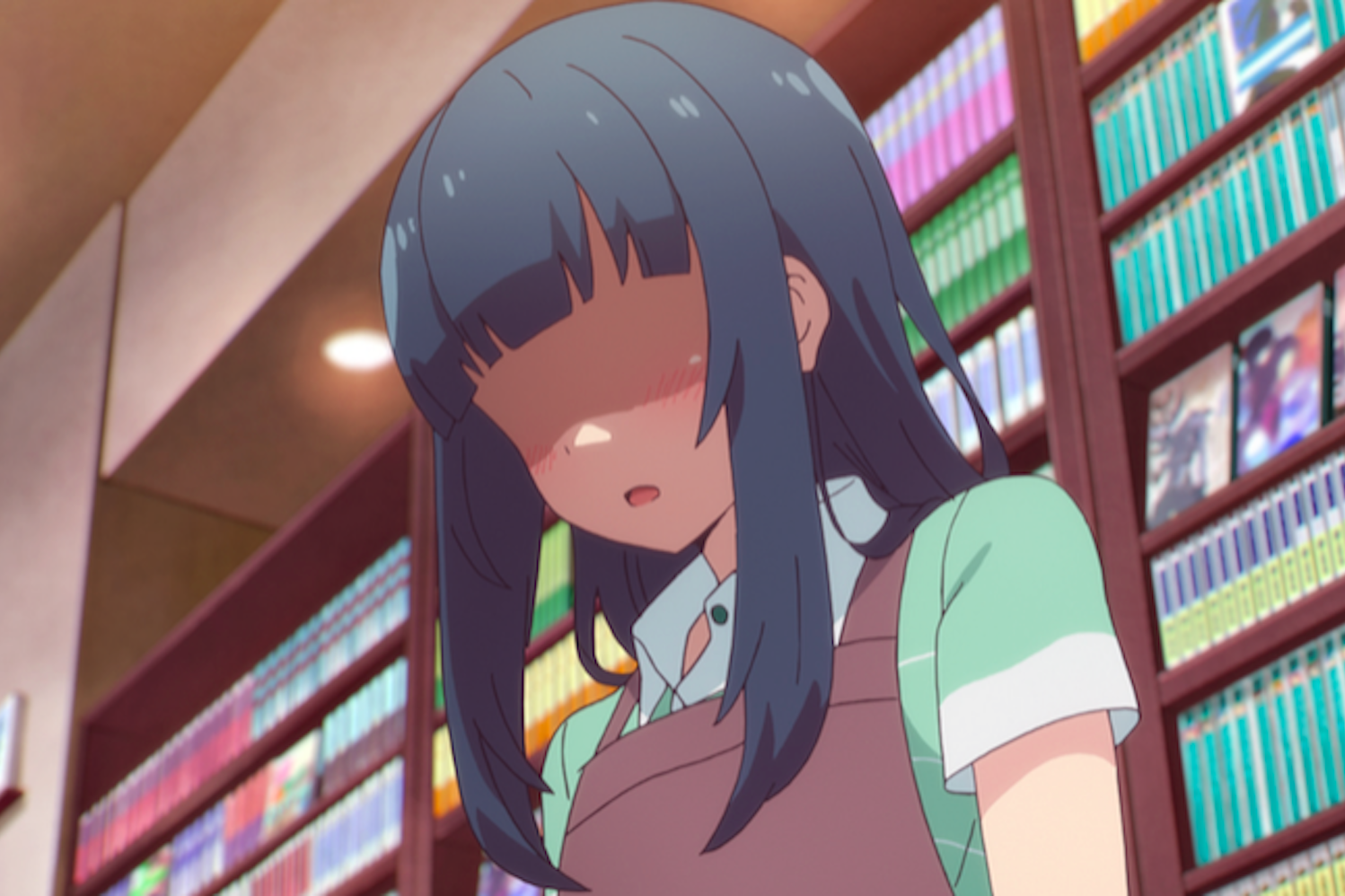 "Don't underestimate the combat tribes from Adachi Ward!"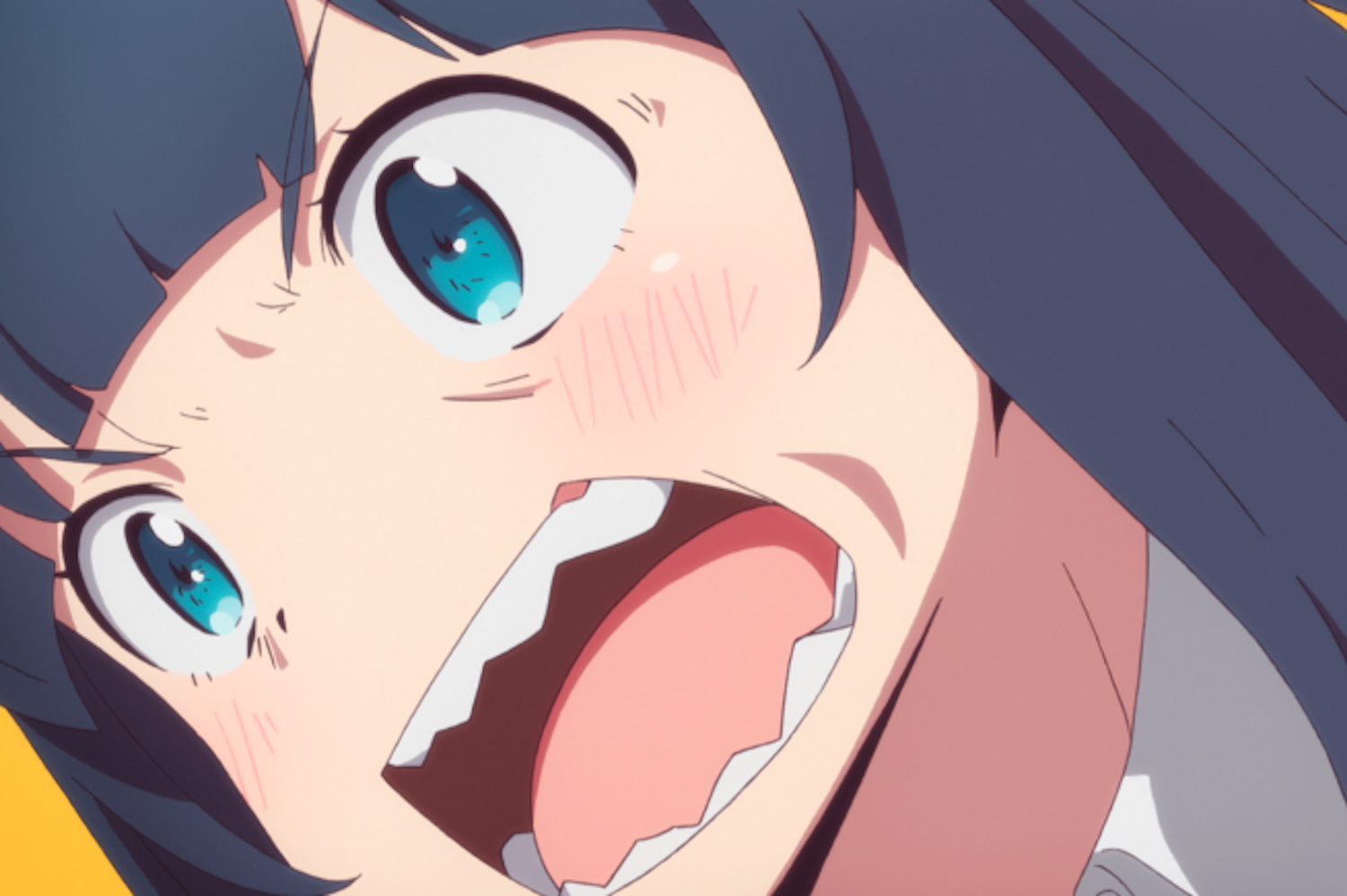 It's right there!
In that split second, we see an unconcerned fish immersed in his reading. You failed to notice it, didn't you?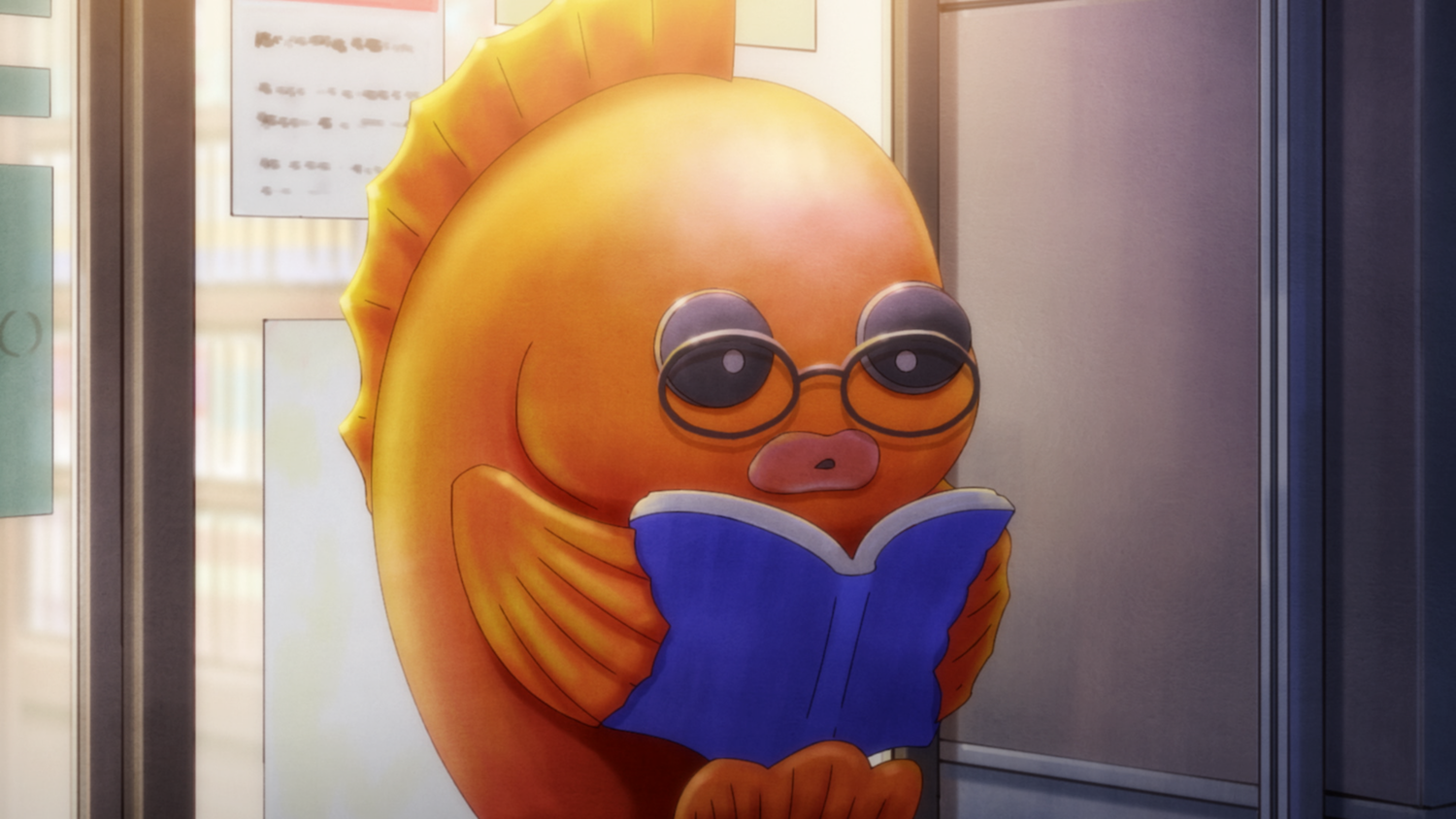 It's this little buddy! (We still don't know the gender, even after looking closely.)
We love the adorable mouth and smart, round glasses. Everyone, you get to decide what's inside the book its reading!
![file](https://d3ieicw58ybon5.cloudfront.net/ex/720.90/project_description/269152d8d5804bc19e221ca923f3c17f.png) Turning the Takasago bookstore's mascot into a simple decoration wouldn't be interesting enough. Through a discussion, we searching for ways to make a more practical product.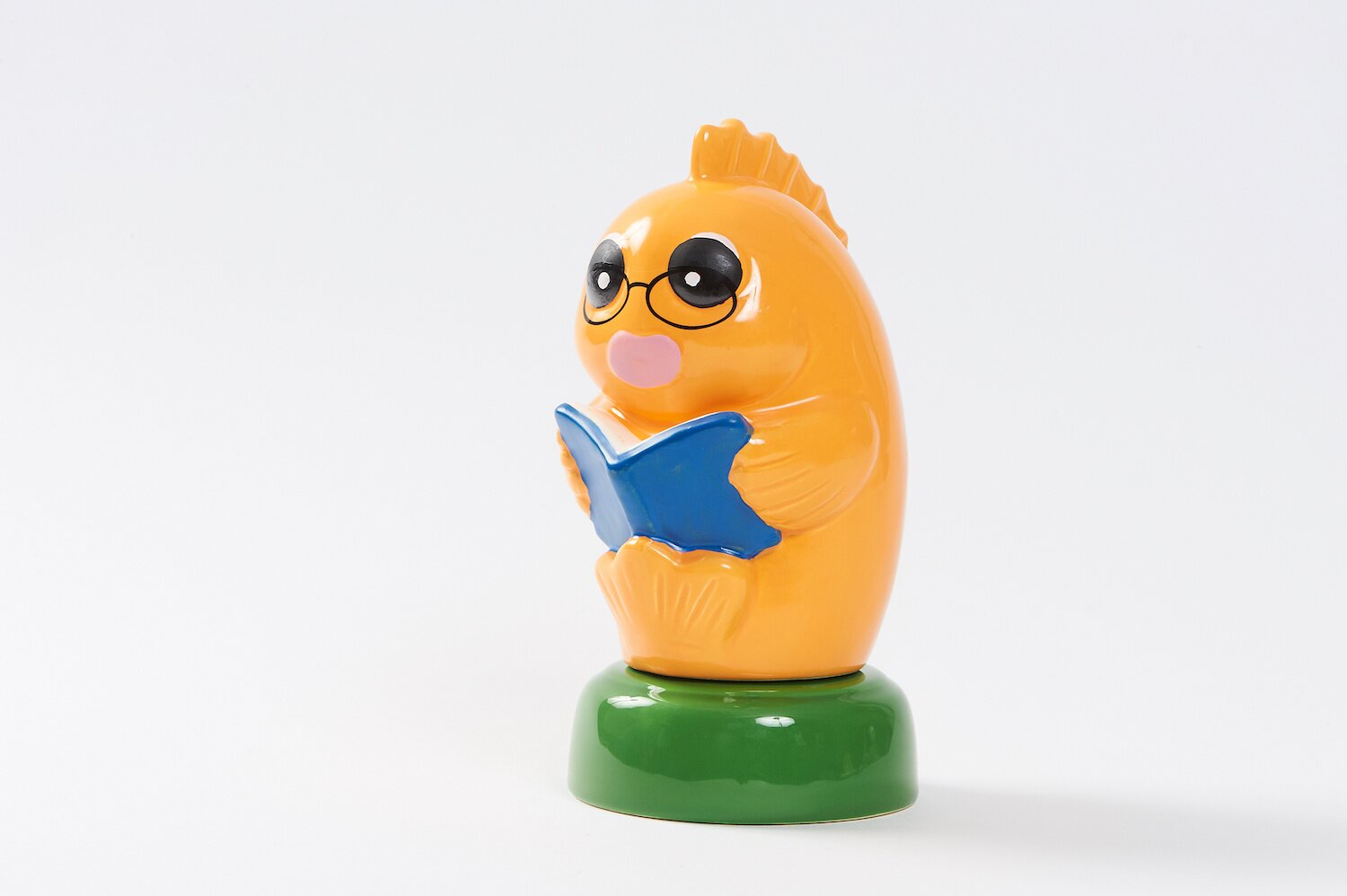 Then, we received a clue from Sagiri, who couldn't go outside. That's right, online shopping. One click on your display and you can order products to be delivered to your house in no time. This convenience is something that, in our Internet era, we cannot go without.
In Japan, personal seals are needed to receive packages through the mail. A personal seal is a stamp in the shape of your name and takes the place of a signature.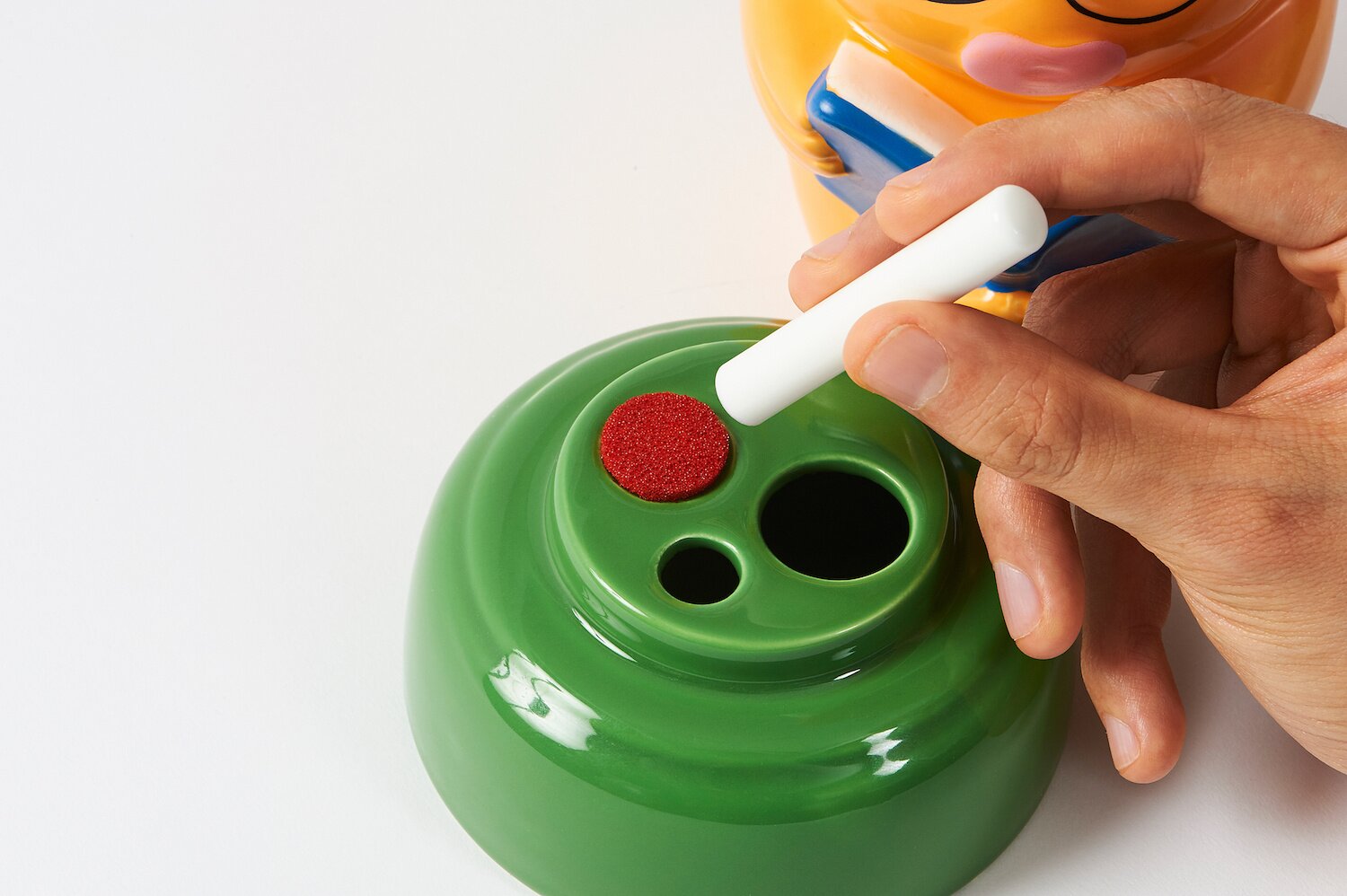 The Takasago Books' Fish Mascot Giant Stamp Case holds those very important stamps and is great for those who order online often!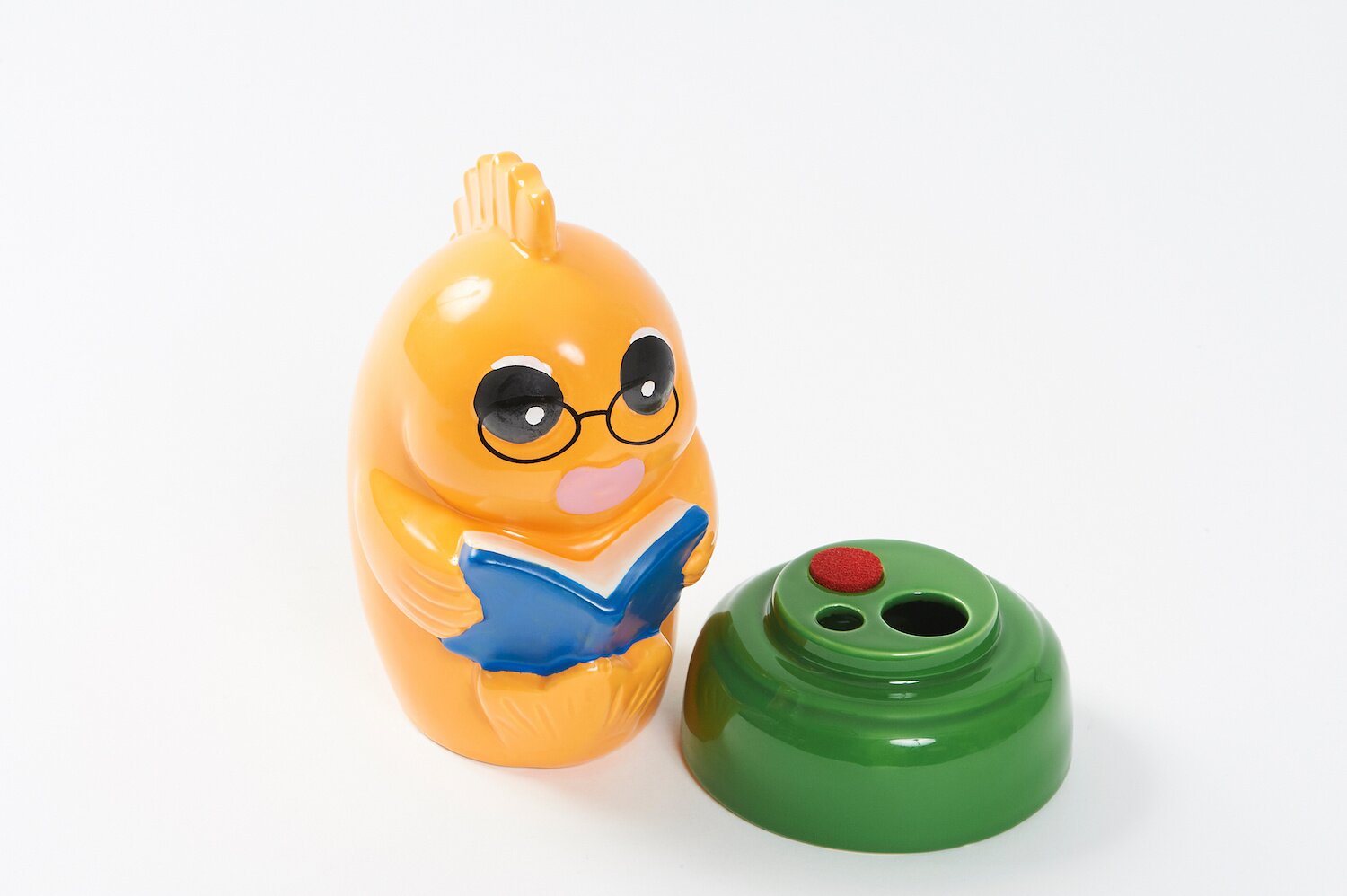 Including the stand, the case is a whopping 22 cm tall.
By comparing the mascot's height to Masamune in this scene reference, we can conclude that it's approximately 1/7th the size of the real mascot!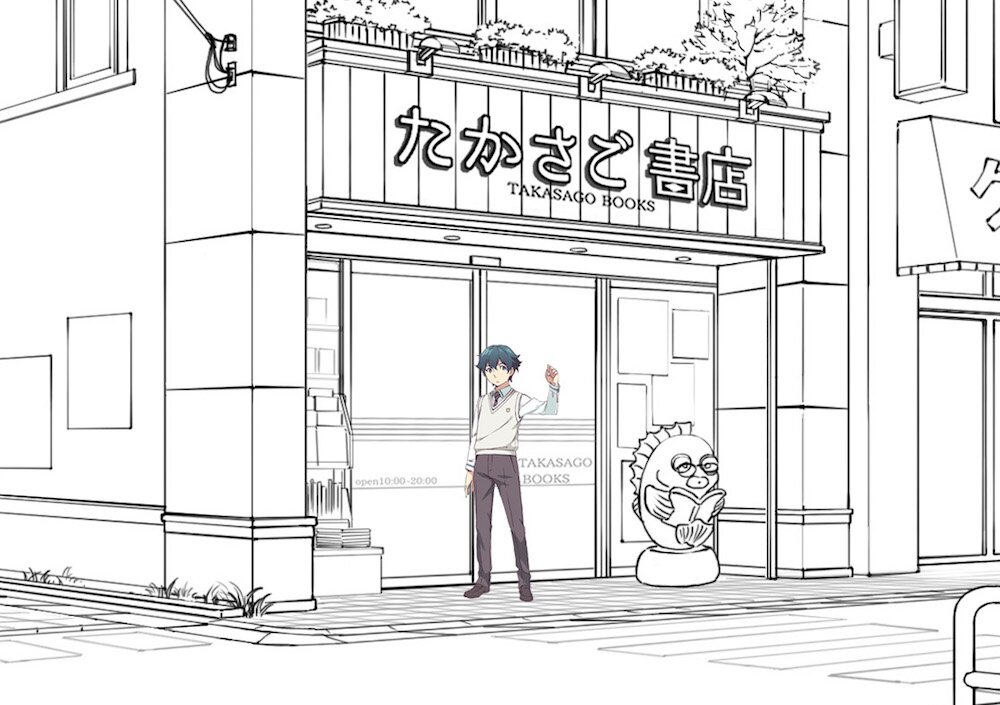 A non-scale figure of the mascot that's been recreated in porcelain to look real.
The model was carefully handmade by a Japanese craftsman.
It has plenty of volume and will protect your precious personal seal or other important items!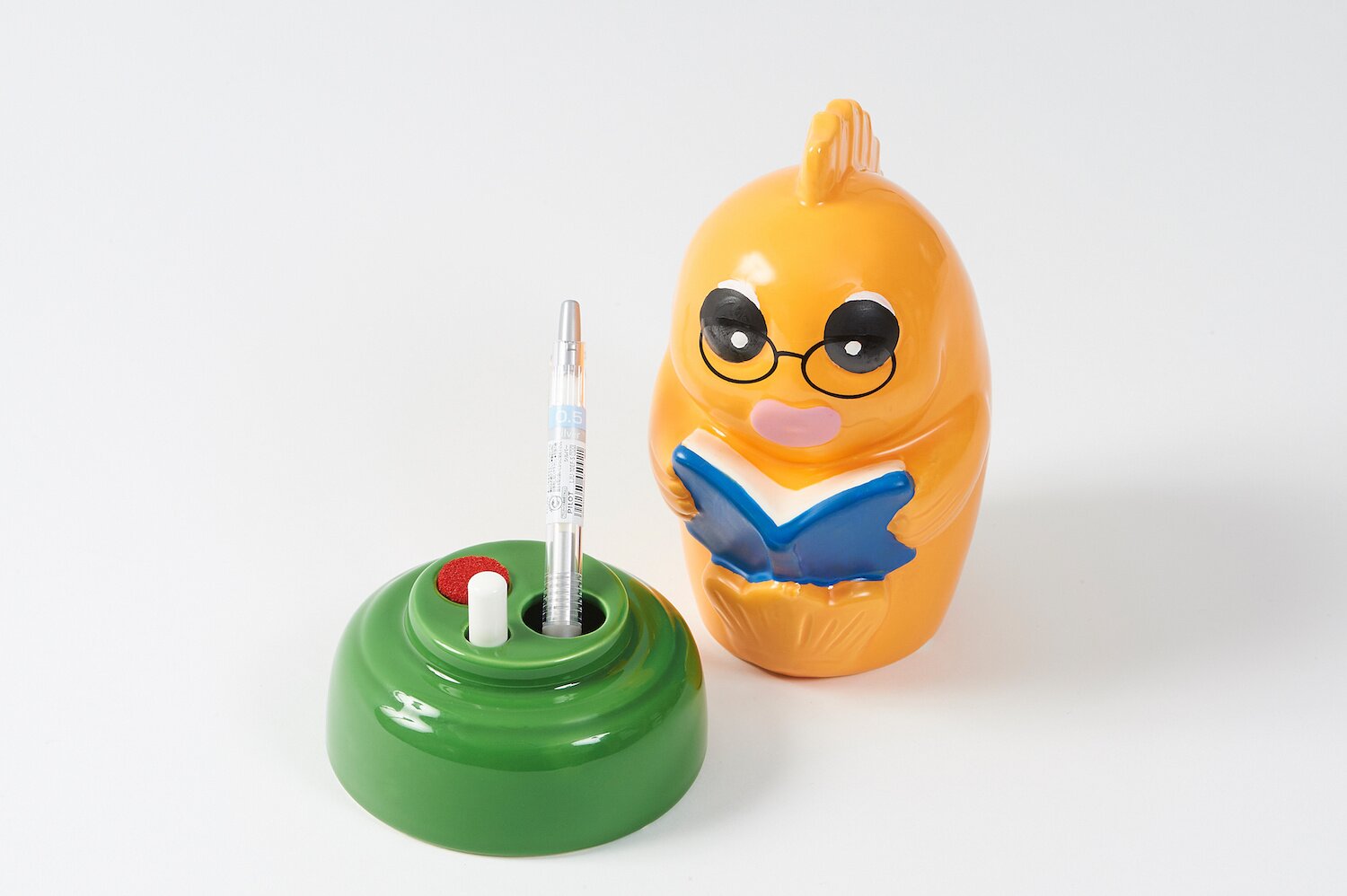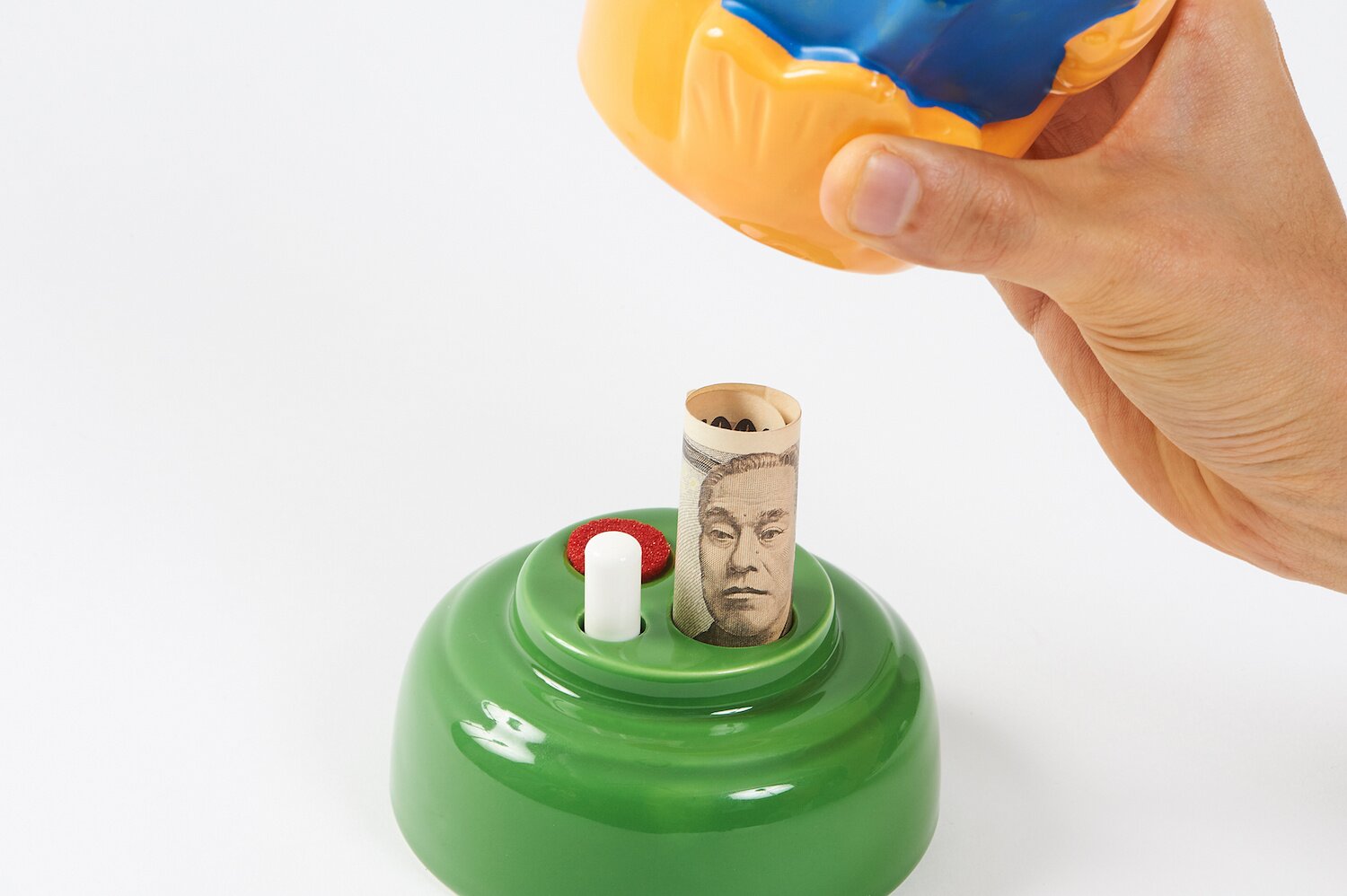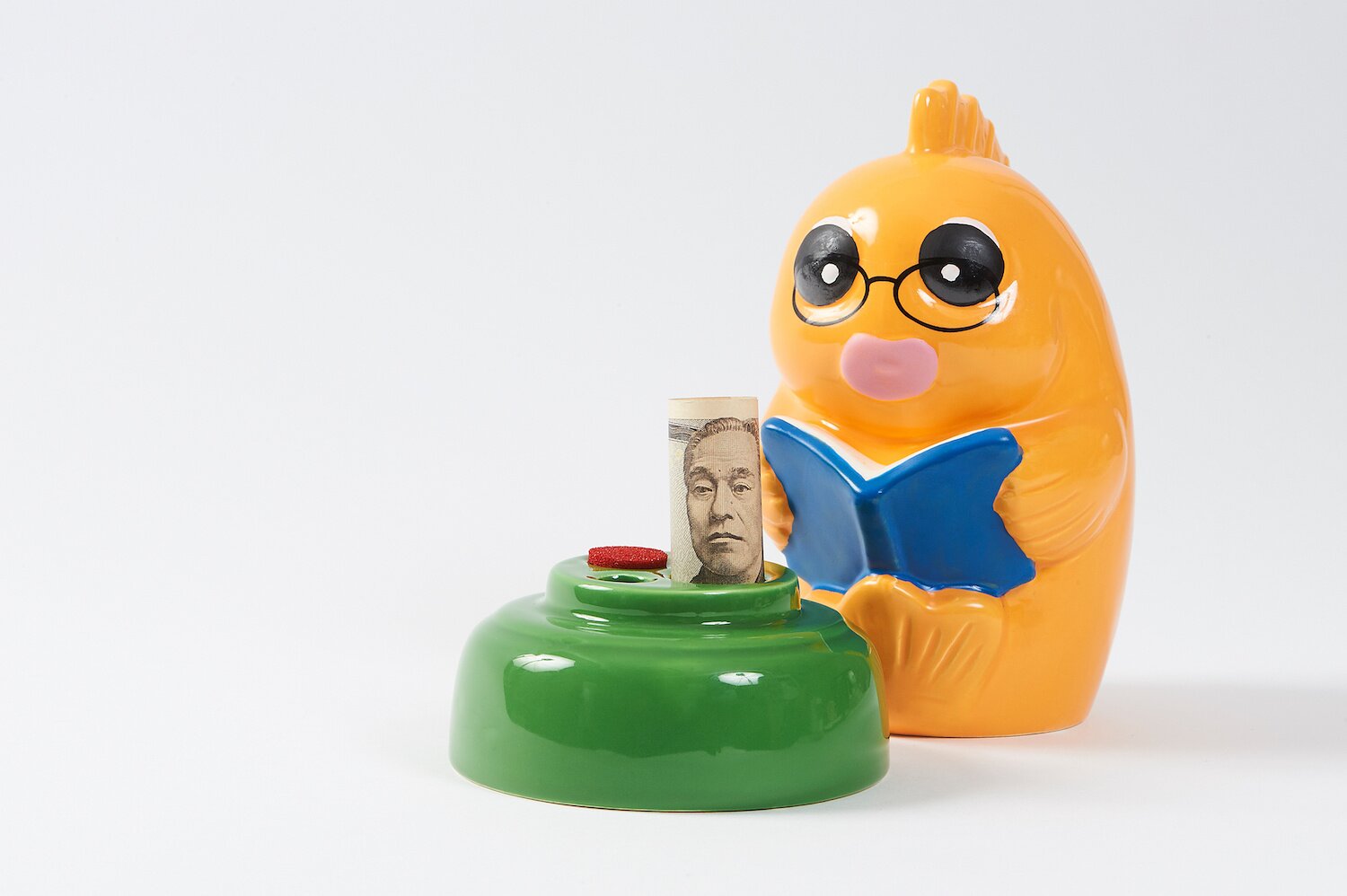 Only 300 cases will be made, so if you're really an Eromanga Sensei fan then you can't let this chance go by!
![file](https://d3ieicw58ybon5.cloudfront.net/ex/720.90/project_description/5bcaa36b7c014ee895d9e015446bd25f.png) Size: approx. 14 x 10 x 22 cm (5.5 x 3.9 x 8.7 in) Weight: approx. 400g (14.1 oz) Made of porcelain Made in Japan
Because this product is handmade, there may be slight differences in shape and color.
Please do not place the case next to flames or in hot places.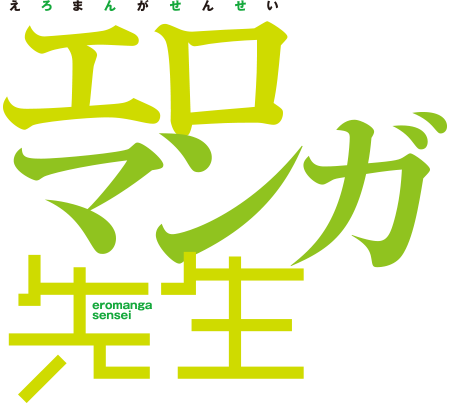 Brought to you by the creators of the light novel series that sold over 1.2 million copies, "Ore no Imouto ga Konnani Kawaii Wake ga Nai" ("My Little Sister Can't Be This Cute"), "Eromanga Sensei" is a romantic comedy about a brother and sister who gradually discover the fun of literary creation in the light novel industry together.
The light novel series was adapted into "Eromanga Sensei" the anime, which began airing in April 2017. Thanks to the series' attention to detail in expression and the adorable design of Sagiri, the series became an enormous hit. After the series ended, the voice of Sagiri, Akane Fujita, started a live show that was even included as a perk with the anime DVDs.
Tickets for the November Eromanga Festival at the Maihama Amphitheater sold out in just one day. It's hoped that the series will be expanded with the addition of new novels.
Light Novel Official Site: http://dengekibunko.jp/title/eromanga/
Anime Official Site: http://eromanga-sensei.com/
Project Owner: Tokyo Otaku Mode Inc.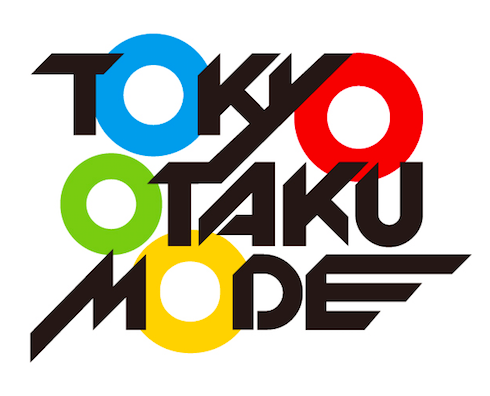 Tokyo Otaku Mode (TOM) shares with the world the latest Japanese pop culture news through its Facebook page, which has over 20 million likes, and sells products related to Japanese anime, manga, games, music, and fashion through its website, the Tokyo Otaku Mode Shop. Corporate Website:
https://corporate.otakumode.com/
![file](https://d3ieicw58ybon5.cloudfront.net/ex/720.90/project_description/d3a2a1960e5740c5a807319d79a857b0.png)
Q: When will I be charged?
A: You will be charged immediately upon backing the project.
Q: When will rewards be shipped out?
A: Rewards are scheduled to be shipped out in April 2018.
Q: Where will rewards be shipped from?
A: Rewards will be shipped directly from Tokyo Otaku Mode in Japan.
Q: How will you ship the rewards?
A: Rewards will be shipped by SAL Small Packet Registered.
Q: I noticed that all prices are displayed in Japanese Yen. If I am paying with foreign currency, how will exchange rates affect my payment?
A: Rates may differ between credit card companies. Please contact your credit card company for further information.
Q: Will I need to pay any additional import duties, VAT, customs taxes, or local handling fees when receiving my reward?
A: Depending on your country's customs laws, you may be required to pay a tax before obtaining your package. In some areas, such as the United Kingdom and France, the local postal service may charge an extra handling fee for processing packages affected by customs taxes. Payment of customs taxes and any possible handling fees is the responsibility of the purchaser.
Q: Why can't I click the "Reserve" button?
A: Please ensure that you have filled out your payment method and shipping information and try again.
Q: Are the rewards that ship to Japan and ship internationally different?
A: No. The rewards are the same. The only difference is the shipping cost.
See more [TOM Projects](https://otakumode.com/projects)!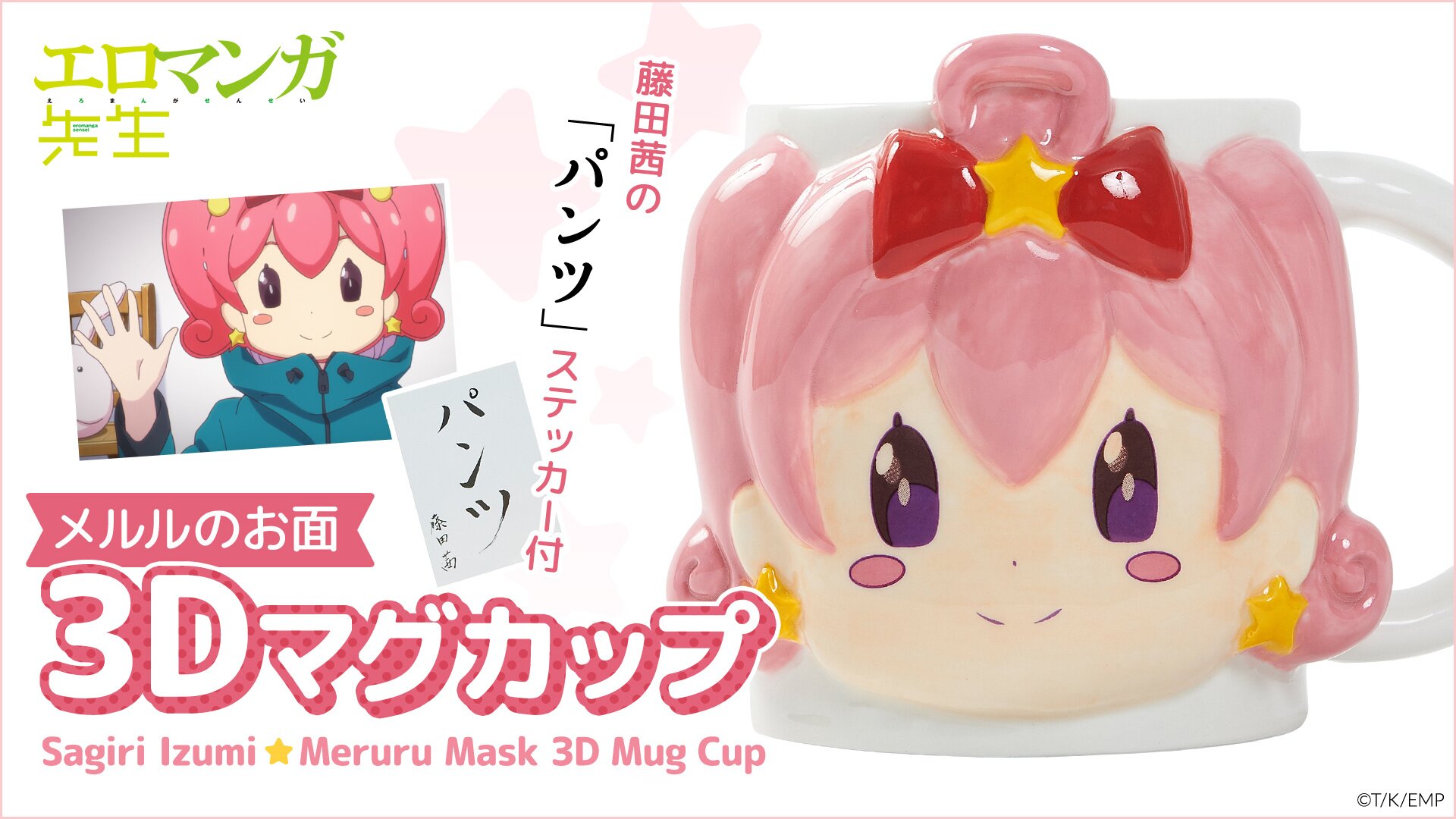 ©2016 Tsukasa Fushimi/KADOKAWA CORPORATION AMW/EMP