Fantasista Utamaro is an artist who works in many fields and has supervised the direction of the MIKU EXPO 5th Anniversary music video, as well as artwork for idols and musicians such as Kyary Pamyu Pamyu and Dempagumi.inc. This time, Tokyo Otaku Mode is producing a collaboration item with BE@RBRICK!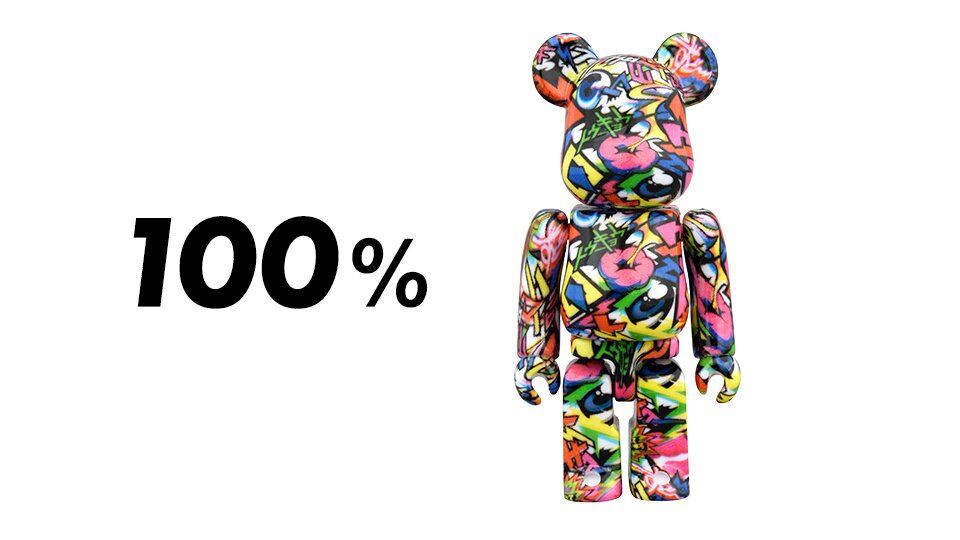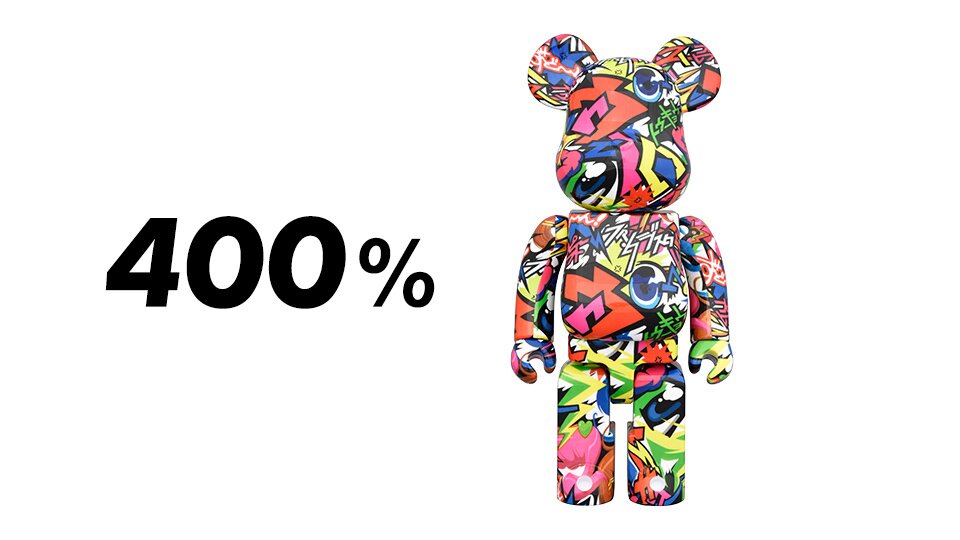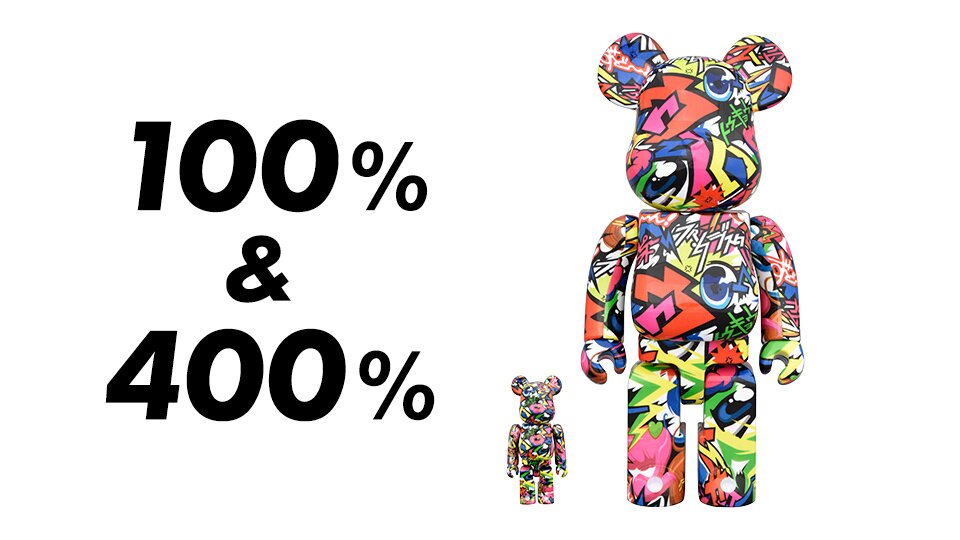 The theme of this piece is Tokyo Utamaro Pop New York. Keywords such as Tokyo, Utamaro, and New York are hidden in winding and linear shapes which resemble graffiti. In addition to anime-esque symbols, cutely drawn onomatopoeia, and designs inspired by things seen frequently in Japanese life, the BE@RBRICK is wrapped in a speedy and psychedelic design.
Be sure to add this artistic novelty item exploding with Fantasista Utamaro's truly unique style to your room!
Note: The product is under development. The actual product may vary from the images.
Height (approx.):
・100%: 70 mm | 2.8"
・400%: 280 mm | 11"
---
![file](https://d3ieicw58ybon5.cloudfront.net/ex/900.1198/project_description/949f1eb6adfd4b5ca89083f807c7aecb.jpg) Born in 1979, Fantasista Utamaro established KOTOBUKISUN in July 2012 after working freelance. His main fields of activities are art direction, illustration, textile design, graphic design, and animation direction. He is popular for his colorful and highly saturated worlds. He has recently worked on CD covers and music video projects for various artists such as Yuzu, Dempagumi.inc, LM.C, Tokyo Karankoron, AMIAYA, and more.
Official Website
https://www.fantasistautamaro.com/
![file](https://d3ieicw58ybon5.cloudfront.net/ex/383.353/project_description/dc00c9d2ece04ef5bb6bc40423d65a48.jpg) A brand created to connect anime and fashion, two forms of wonderful pop culture which Japan prides itself on. R4G is an abbreviation for Respect For Geeks. They have collaborated with various titles such as *Mr. Osomatsu*, *Love Live! Sunshine!!*, *Steins Gate Zero*, and more. Fantasista Utamaro has directed the R4G collaborations with Hatsune Miku, *Code Geass: Lelouch of the Rebellion*, and *Love Live! Sunshine!!*
Official Website
https://r4g.jp/
![file](https://d3ieicw58ybon5.cloudfront.net/ex/971.210/project_description/8436a1e4df1d47fda12188101876fc2c.png) In 2001, the 100th anniversary of the creation of the internationally beloved teddy bear, the BE@RBRICK, a bear-shaped block type figure approx. 7cm tall with the concept of a digitized teddy bear, was created. They are manufactured with nothing but a body consisting of nine parts and with the rule that only the print can be redesigned. Various collaborations with many artists, brands, companies, and characters which have resonated with the BE@RBRICK's possibility of limitless expression and cute form have resulted in thousands of products released to the market. BE@RBRICK has become known as an artistic toy among fans around the world.
Official Site
http://www.bearbrick.com/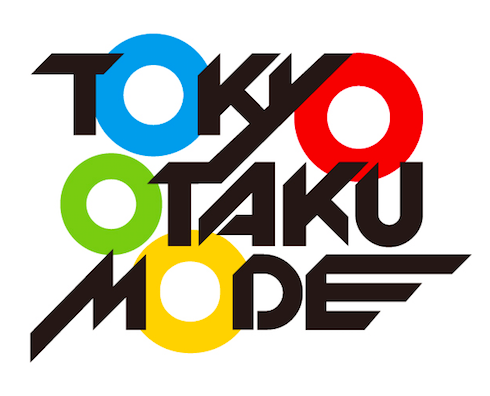 Tokyo Otaku Mode (TOM) shares with the world the latest Japanese pop culture news through its Facebook page, which has over 20 million likes as of May 2019 and sells official products related to Japanese anime, manga, games, music, and fashion through its website, the Tokyo Otaku Mode Shop. Tokyo Otaku Mode Projects is a service aimed to connect Japanese companies with fans around the world by offering Japanese products, even outside of the otaku genre, and will continue offering various goods overseas and in Japan.
Please visit the corporate site for information about product development, shipping agencies, and our other businesses.
Corporate Website: https://corporate.otakumode.com
© 2019 TOKYO OTAKU MODE © 2019 FANTASISTA UTAMARO © 2019 R4G BE@RBRICK TM & © 2001-2019 MEDICOM TOY CORPORATION. All rights reserved.
Q: When will rewards be shipped out?

A: They are scheduled to be shipped starting in September 2019 after production is complete.

Q: What payment methods are there?

A: We accept credit/debit card and Paypal.

Q: Where will rewards be shipped from?

A: Rewards will be shipped directly from Tokyo Otaku Mode in Japan.

Q: Why can't I press the "Reserve" button?

A: Please ensure that you have filled out your payment method and shipping information and try again.

Q: Are the rewards that ship to Japan and ship internationally different?

A: No. The rewards are the same. The only difference is the shipping cost.

Q: How will you ship the rewards?

A: Rewards will be shipped by EMS.

Q: Will I need to pay any additional import duties, VAT, customs taxes, or local handling fees when receiving my reward?

A: Depending on your country's customs laws, you may be required to pay a tax before obtaining your package. In some areas, such as the United Kingdom and France, the local postal service may charge an extra handling fee for processing packages affected by customs taxes. Payment of customs taxes and any possible handling fees is the responsibility of the purchaser.

Q: Can I change my Shipping address?

A: Shipping address can be changed via your [My Projects](https://otakumode.com/projects/profile/myprojects) page. Please note that the shipping address is no longer changeable after we enter shipping preparations. The option will disappear once we enter shipping preparation.

Q: Can I cancel any order?

A: We do not accept cancellations.

Q: What should I do if the package for my product arrived damaged?

A: The package is for protecting the actual product, and cannot be exchanged.