■About this project
The Kirby series has been loved for the past 25 years, ever since the first game went on sale. Because of the overwhelming love that fans have for Kirby, this project was created with the idea to produce a great product that can be used for as long as Kirby has been loved!
The characters have jumped out from the game screen, transformed into everyday items! You can make every day just a little bit more fun by carrying around objects that will remind you of your favorite memories from the series.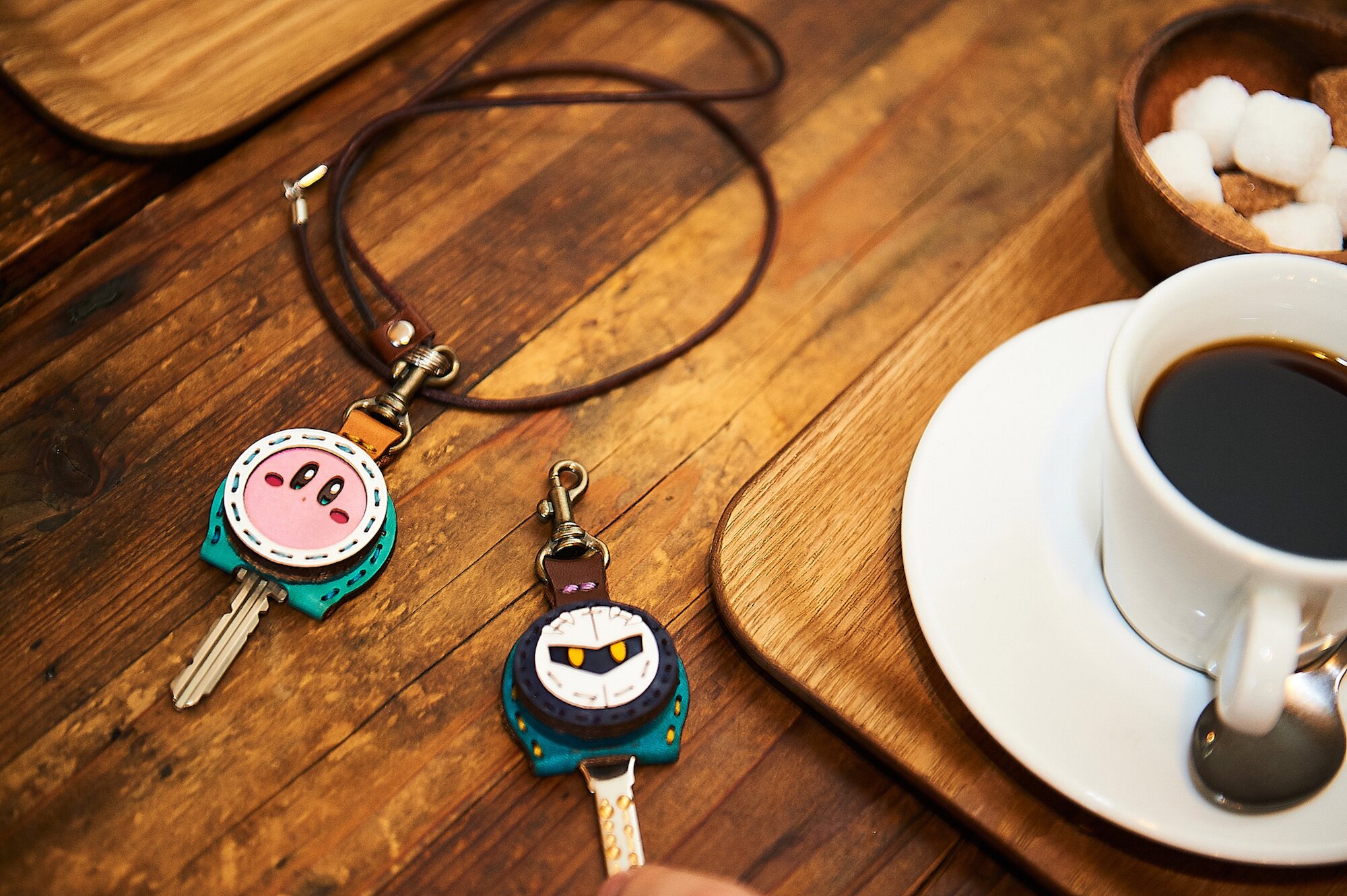 ■Product Details
This leather key holder is made with care. Every step of the process, from the leather dyeing to the stitching, is done entirely by hand. There are two designs: Kirby and Meta Knight. The Kirby model features a color pattern that accentuates Kirby's cuteness, and the Meta Knight model uses cotton filling to add volume to the mask.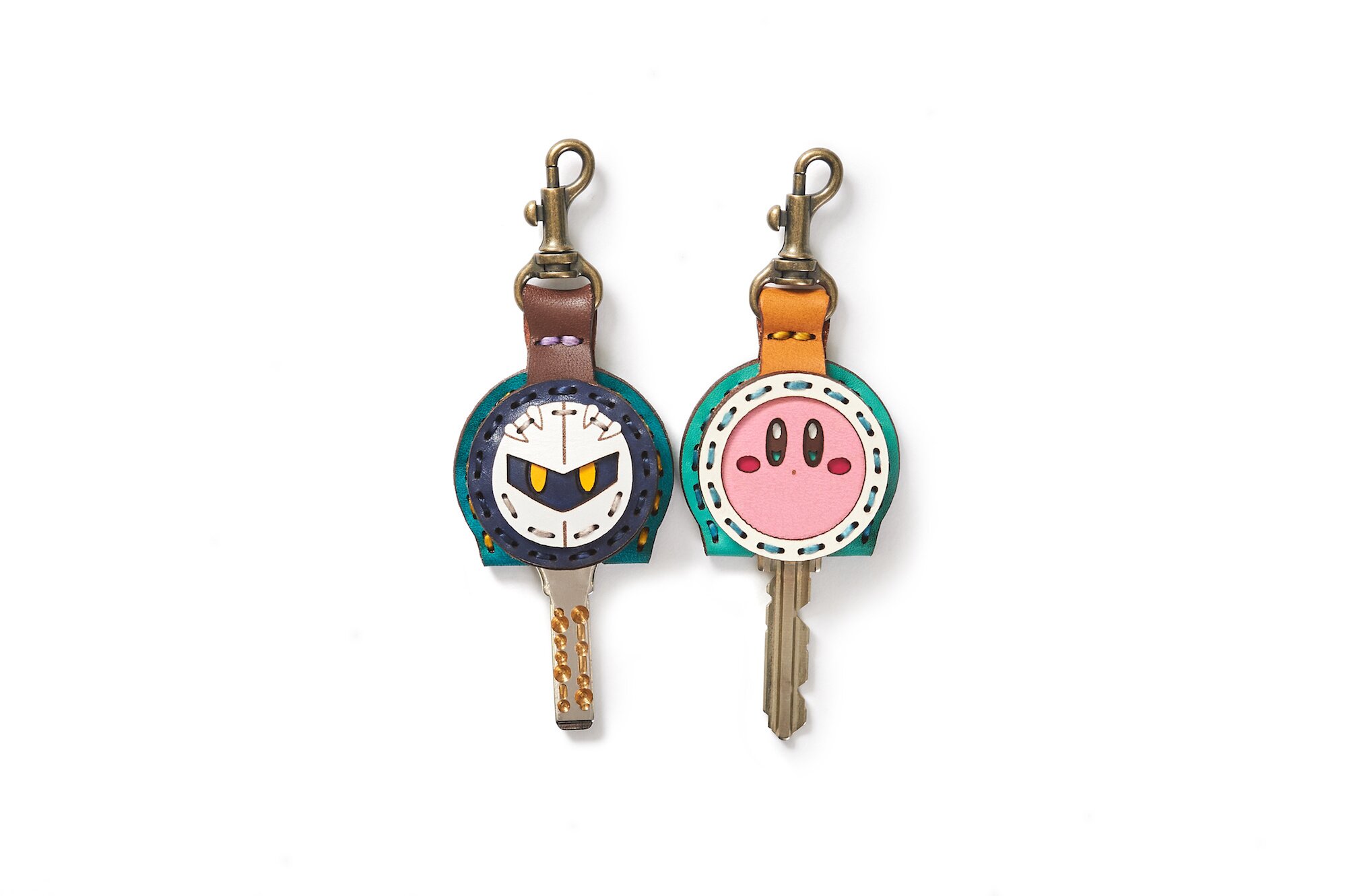 Key is not included.
As a special perk, leather charms based off of game items are also available! The leather charms come in four designs: Maxim Tomato, Invincible Candy, Star Rod, and Star Block. Each retailer offers different charms, so please note the information below.
Maxim Tomato: Tokyo Otaku Mode Projects
Star Rod: Village Vanguard online
Candy: Kiddyland branches
Star Block: Coming Soon!
However, international customers that live overseas who order from TOM Projects will be able to choose the charm they'd like.
Product Lineup:
Kirby 25th Anniversary Pupupu Leather Key Cover: Kirby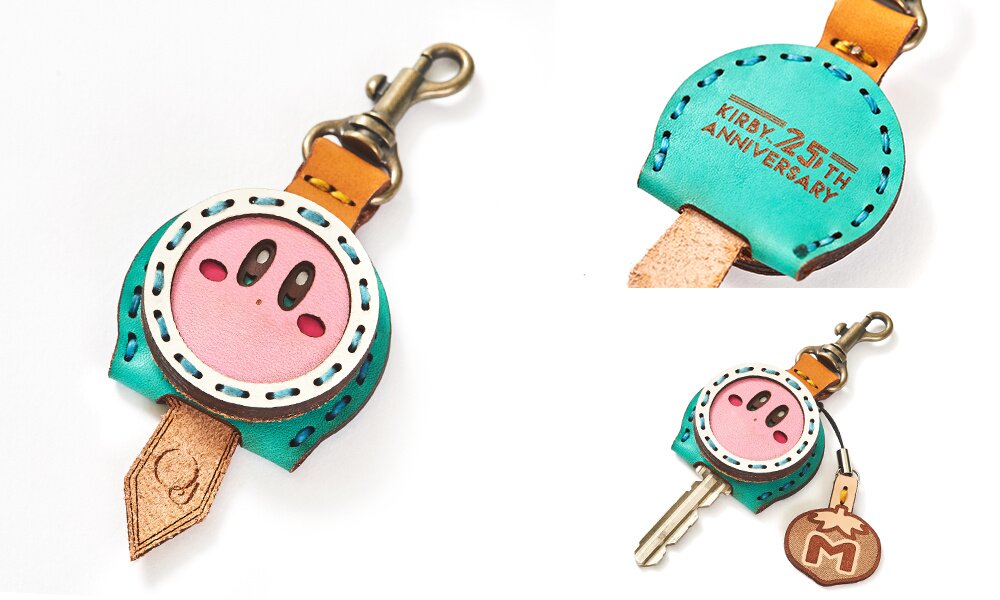 Size: 42 x 15 x 80 mm | 1.7" x .6" x 3"
Weight: 13 grams
Materials:
Body: Cowhide
Stitches: Nylon
Clasp: Iron
Kirby 25th Anniversary Pupupu Leather Key Cover: Meta Knight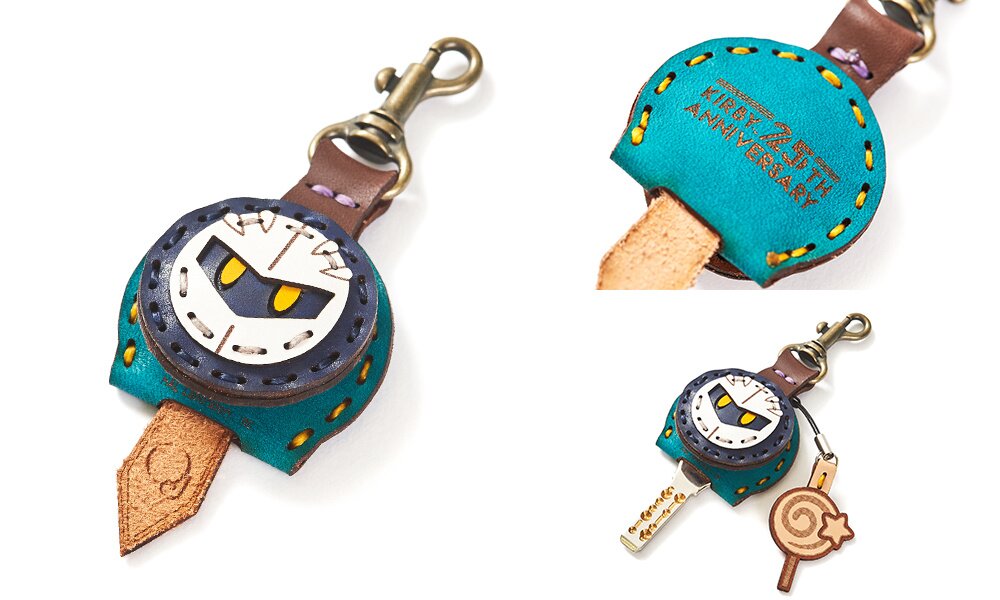 Size: 42 x 20 x 80 mm | 1.7" x .8" x 3"
Weight: 12 grams
Materials:
Body: Cowhide
Stitches: Nylon
Clasp: Iron
Leather Charm (4 designs)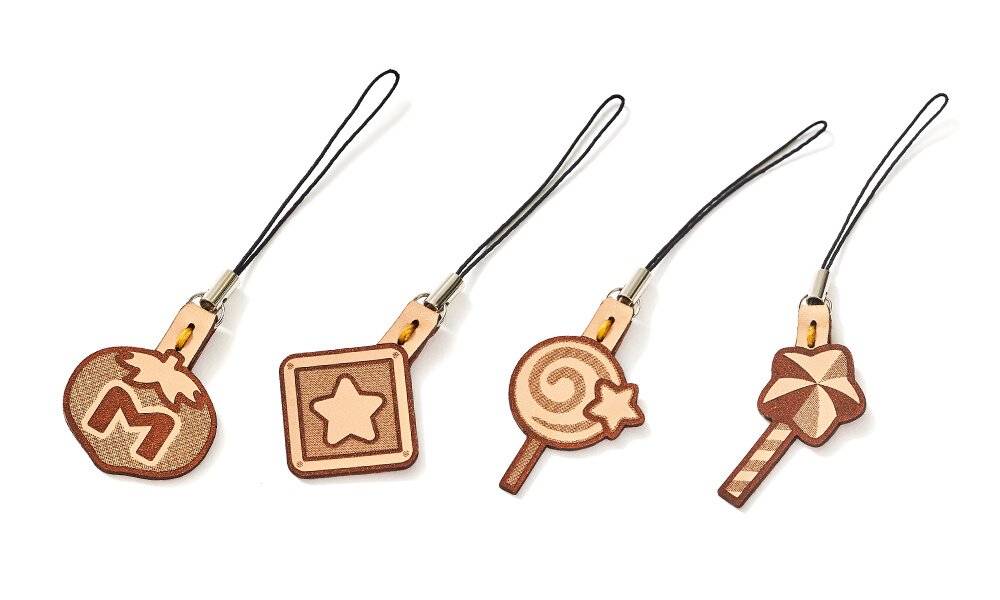 Size: Long side 30-40 mm x short side 22-30 mm x thickness 1.5mm (not including strap) | 1.2"-1.6" x .9"-1.2" x .06"
Weight: 1 gram
Materials:
Body: Cowhide
Clasp: Iron
Strap: Nylon
Stitches: Nylon
Schedule
Ordering period: November 27, 2017, 11:00 - February 19, 2018, 23:59 JST
The items are scheduled to finish production in April 2018 and will then be shipped out in order of orders placed.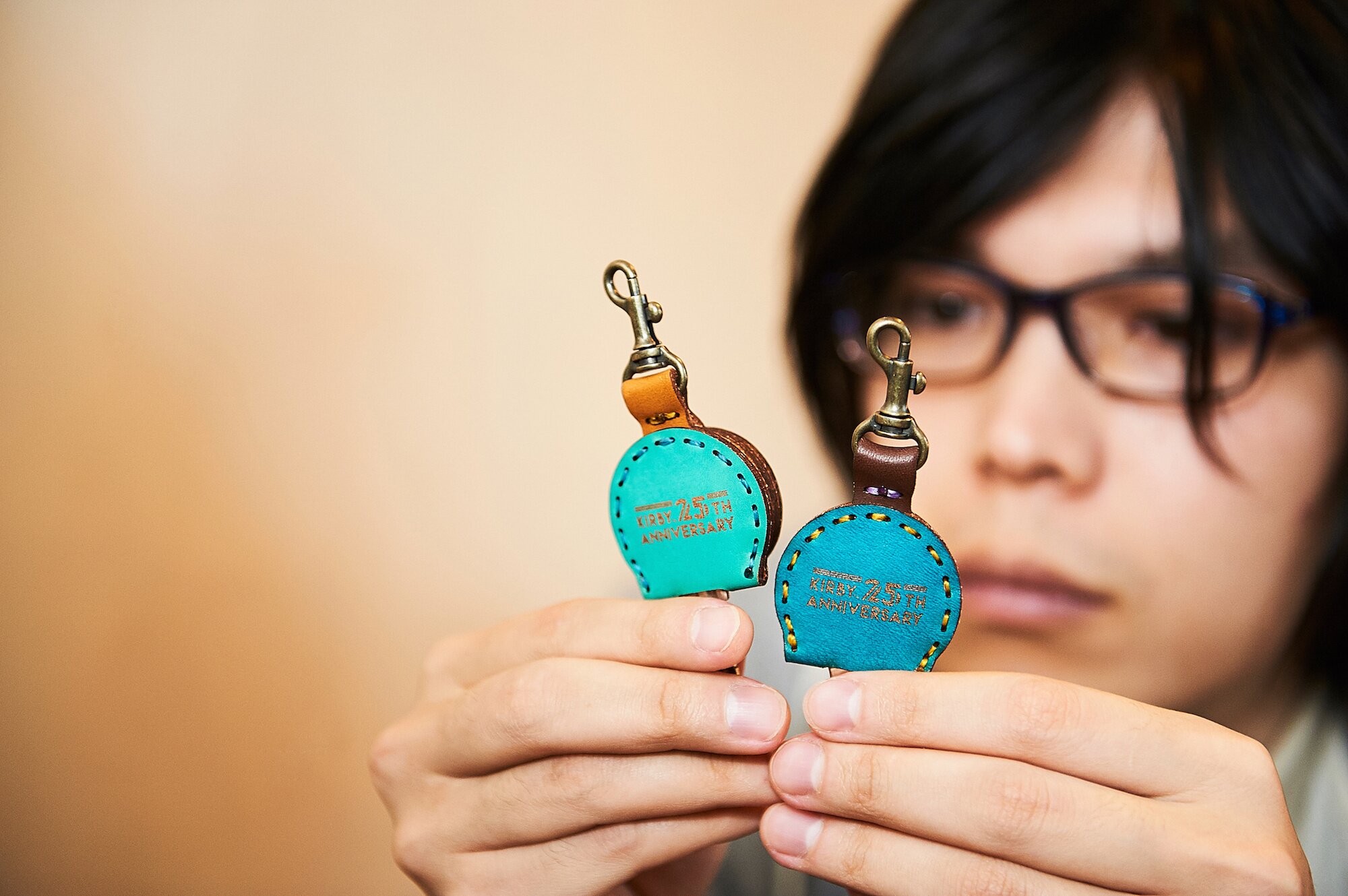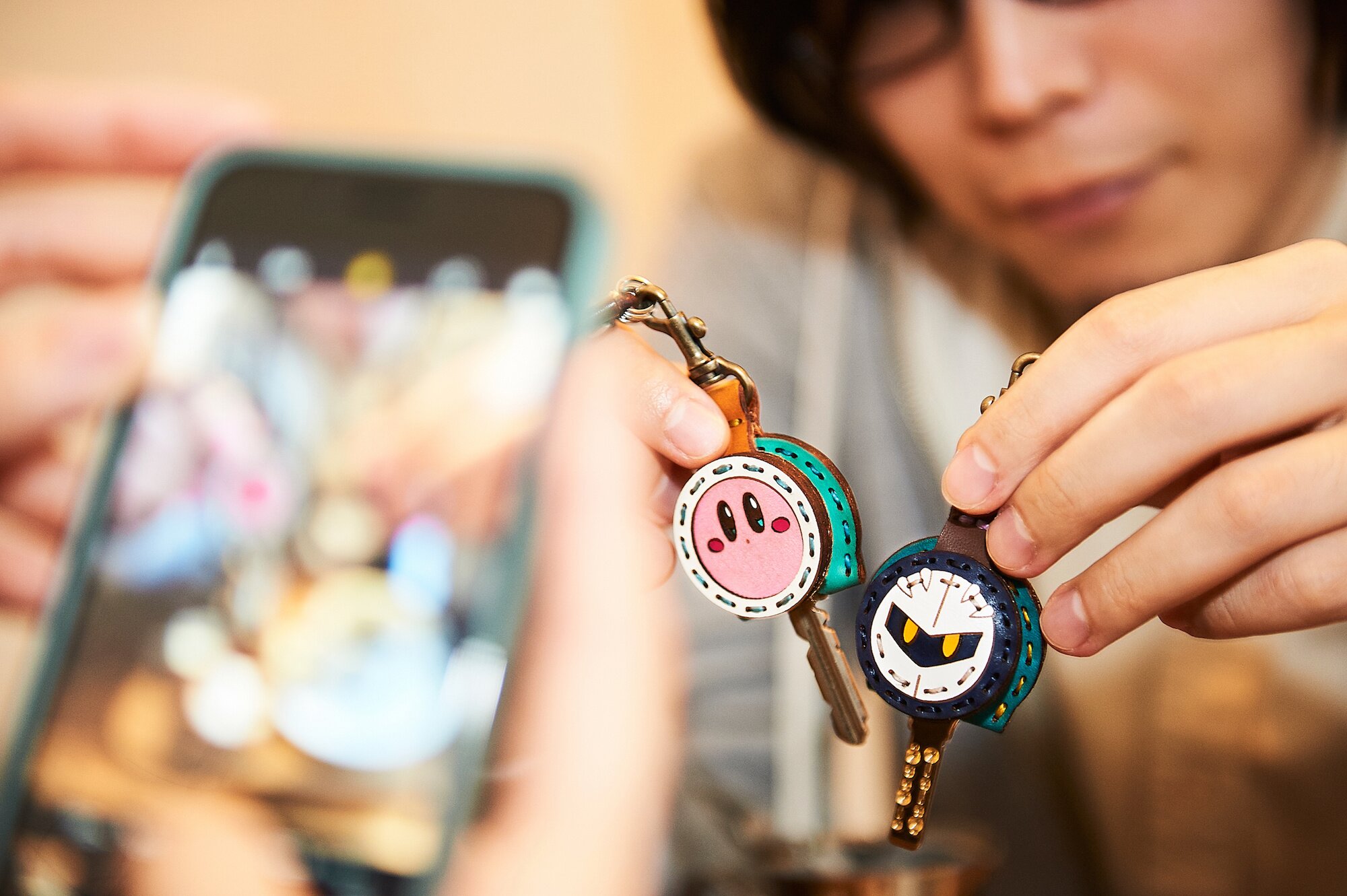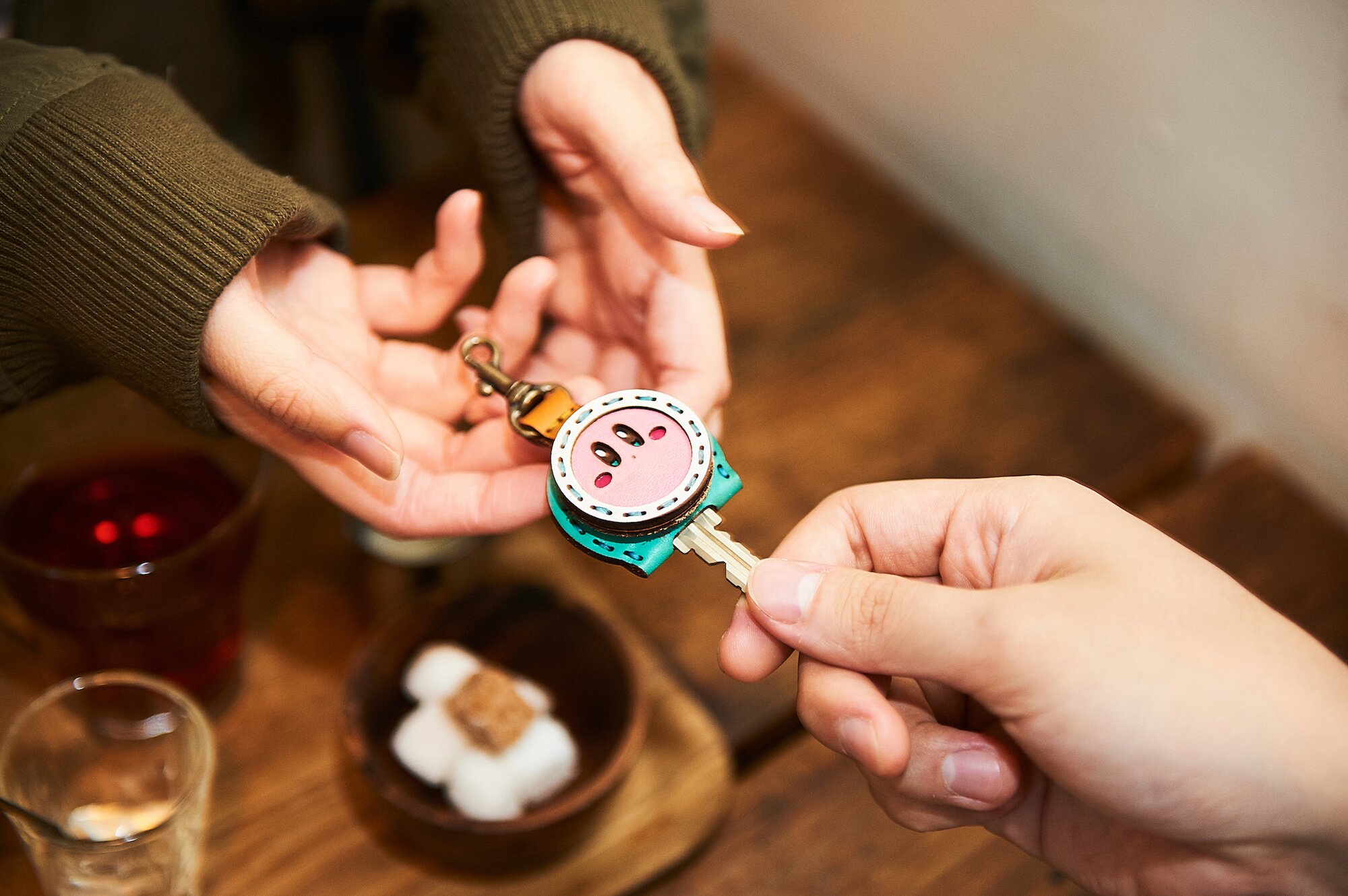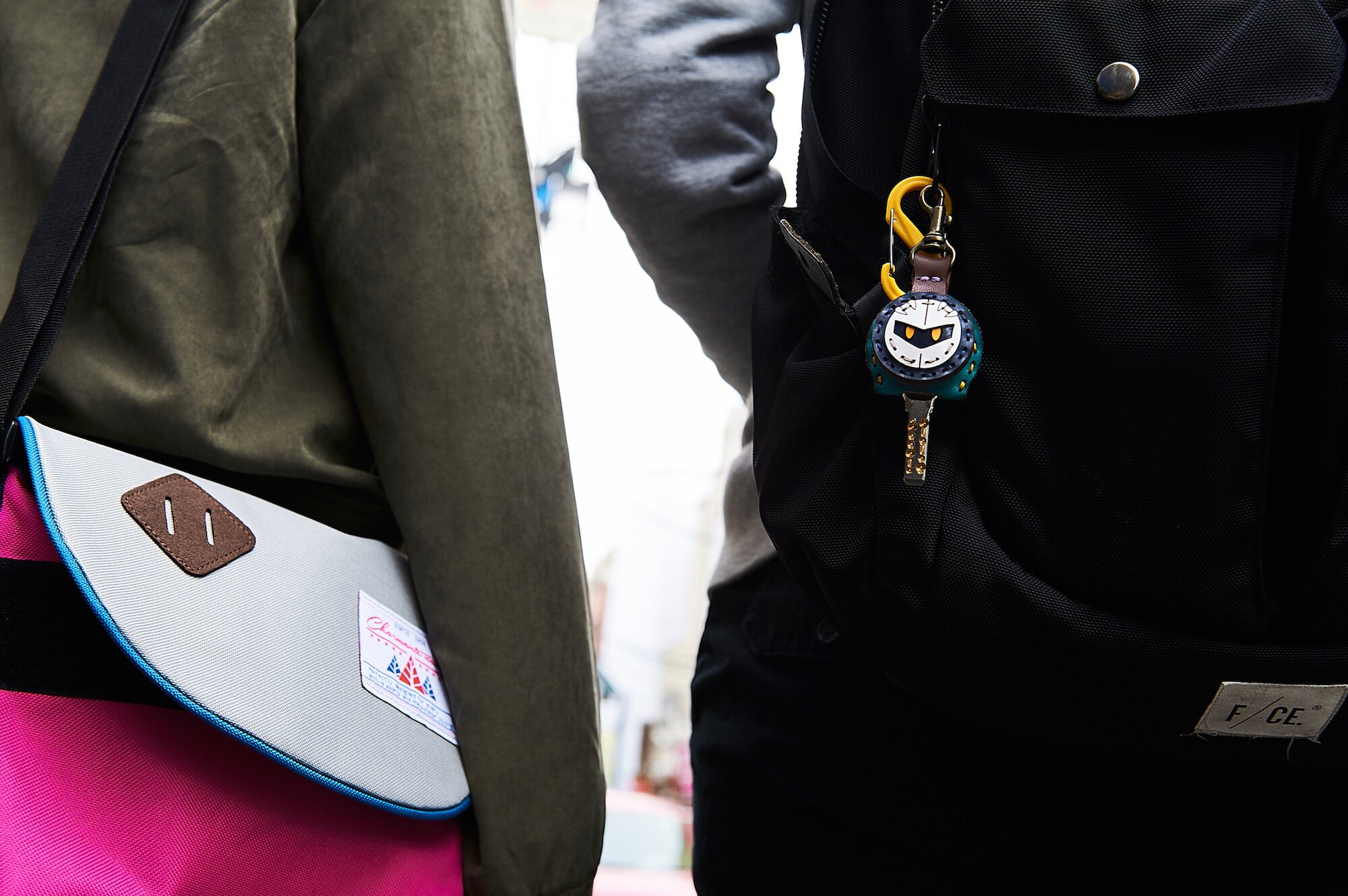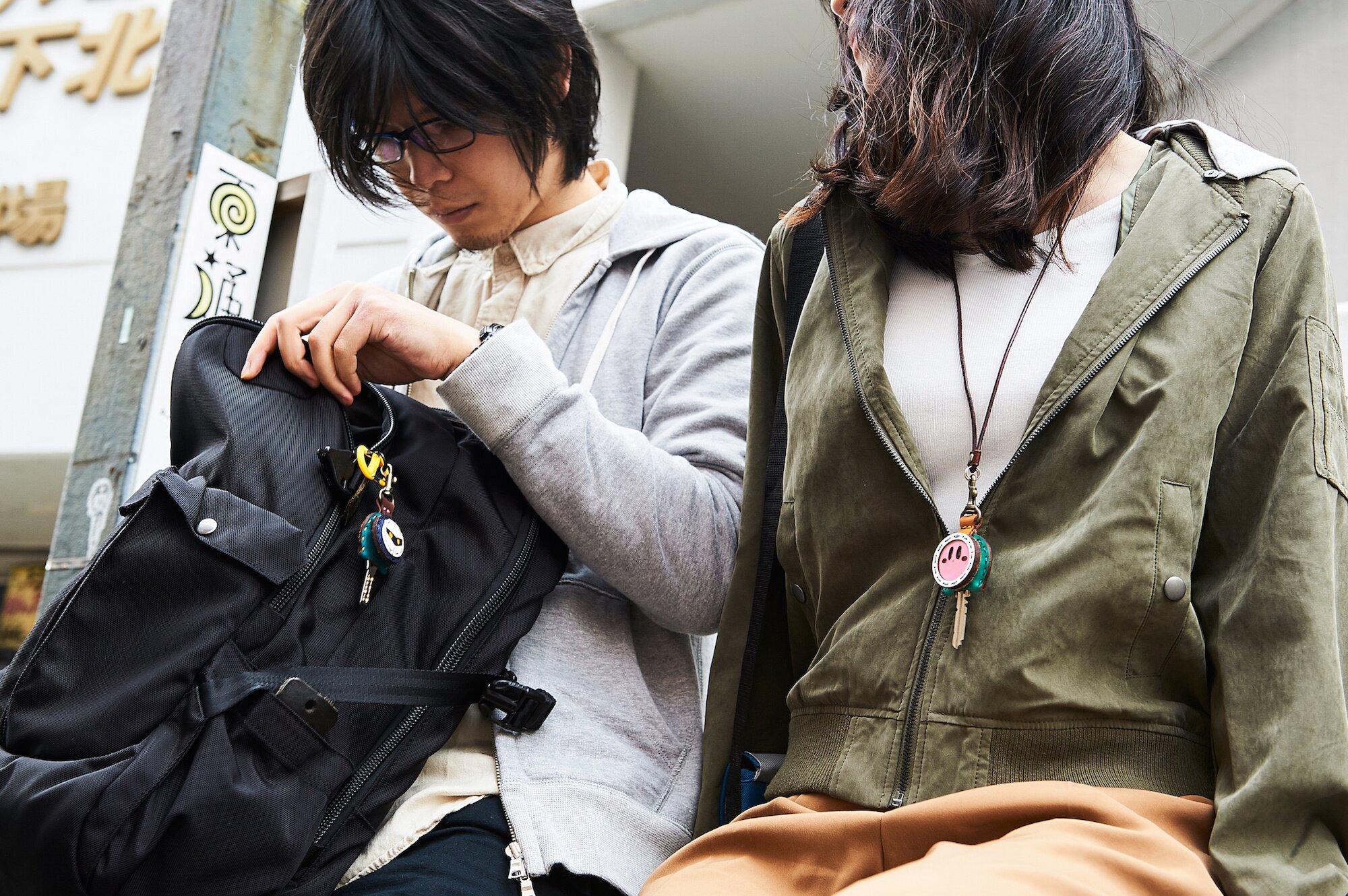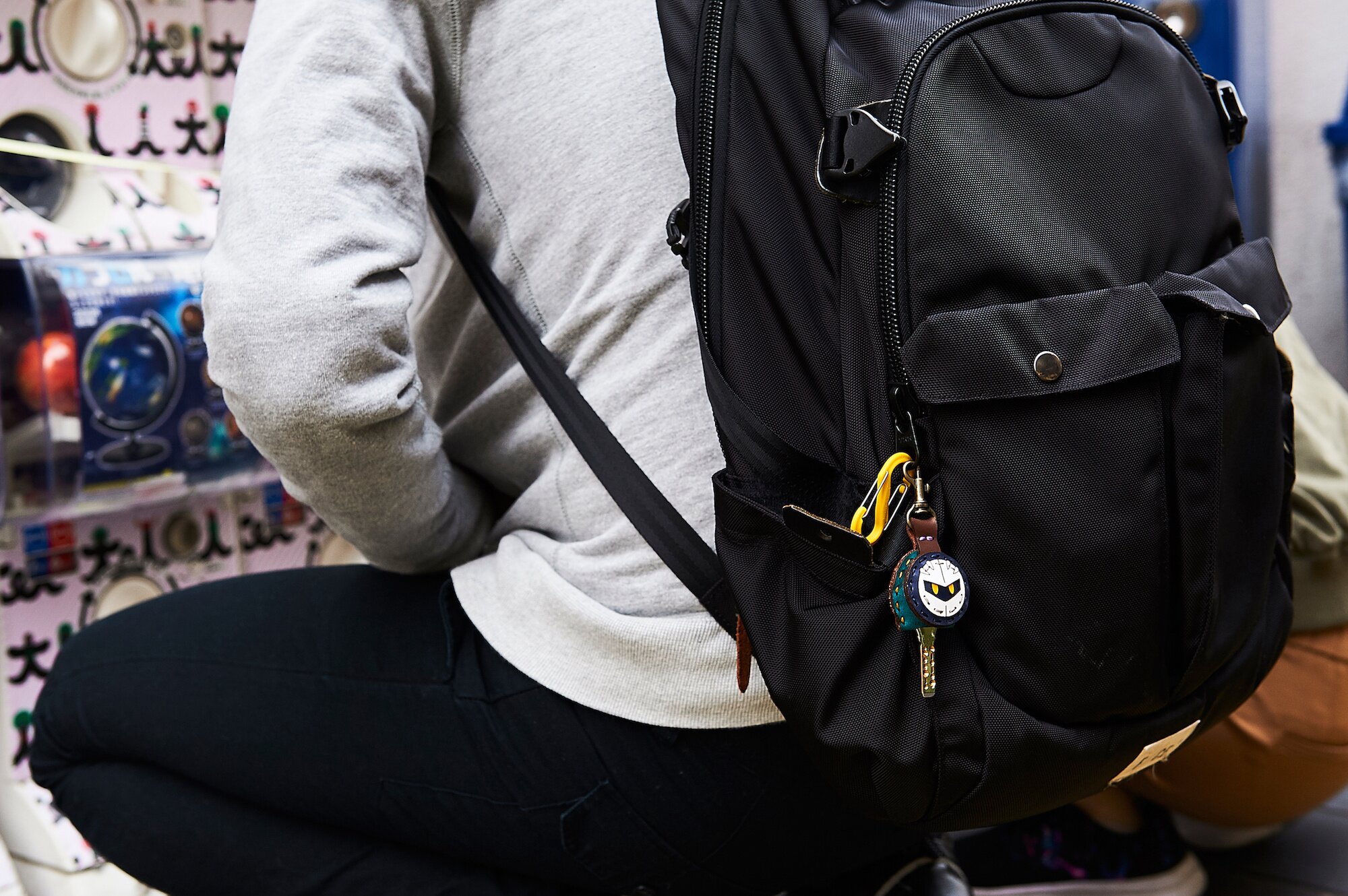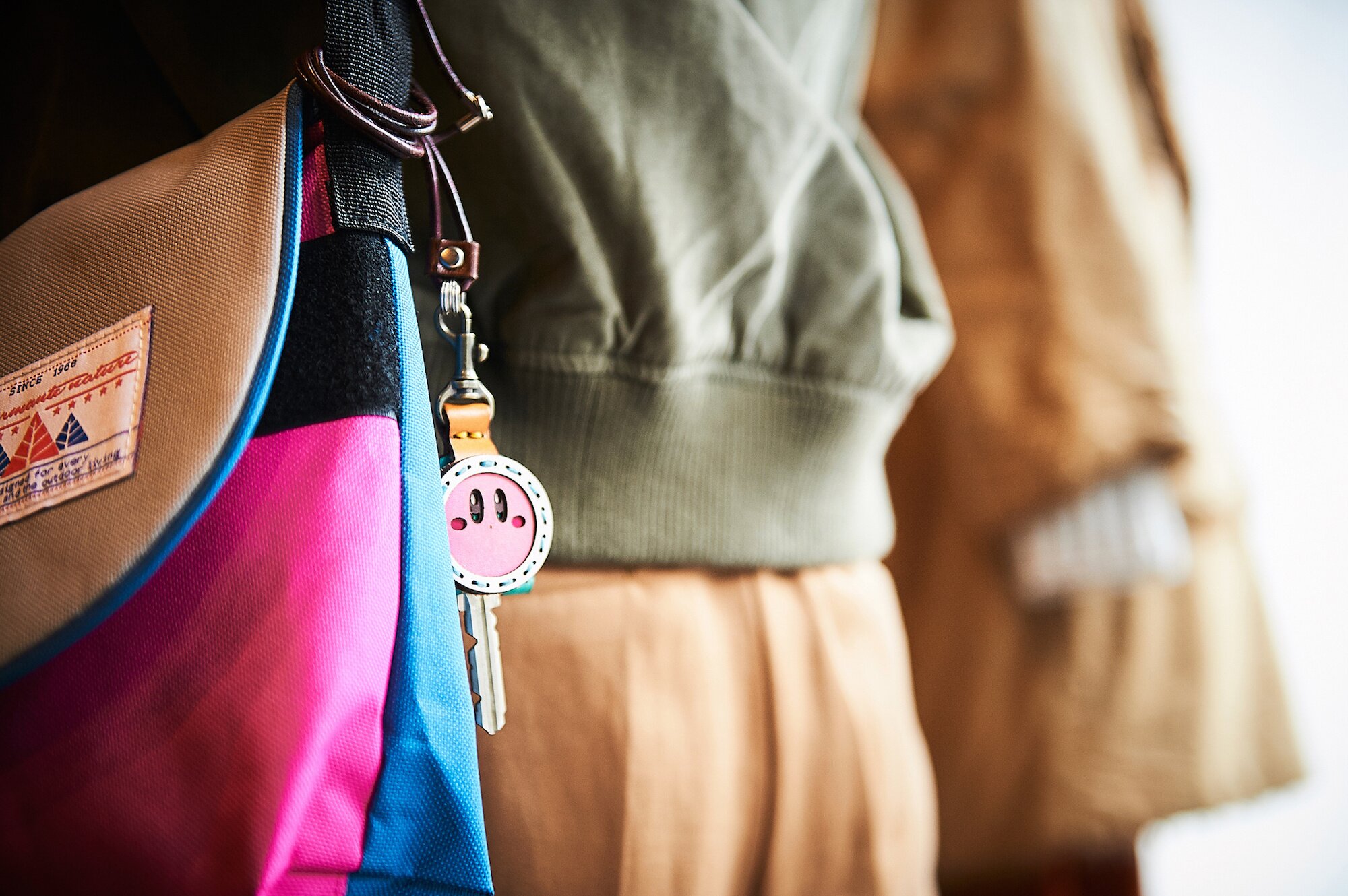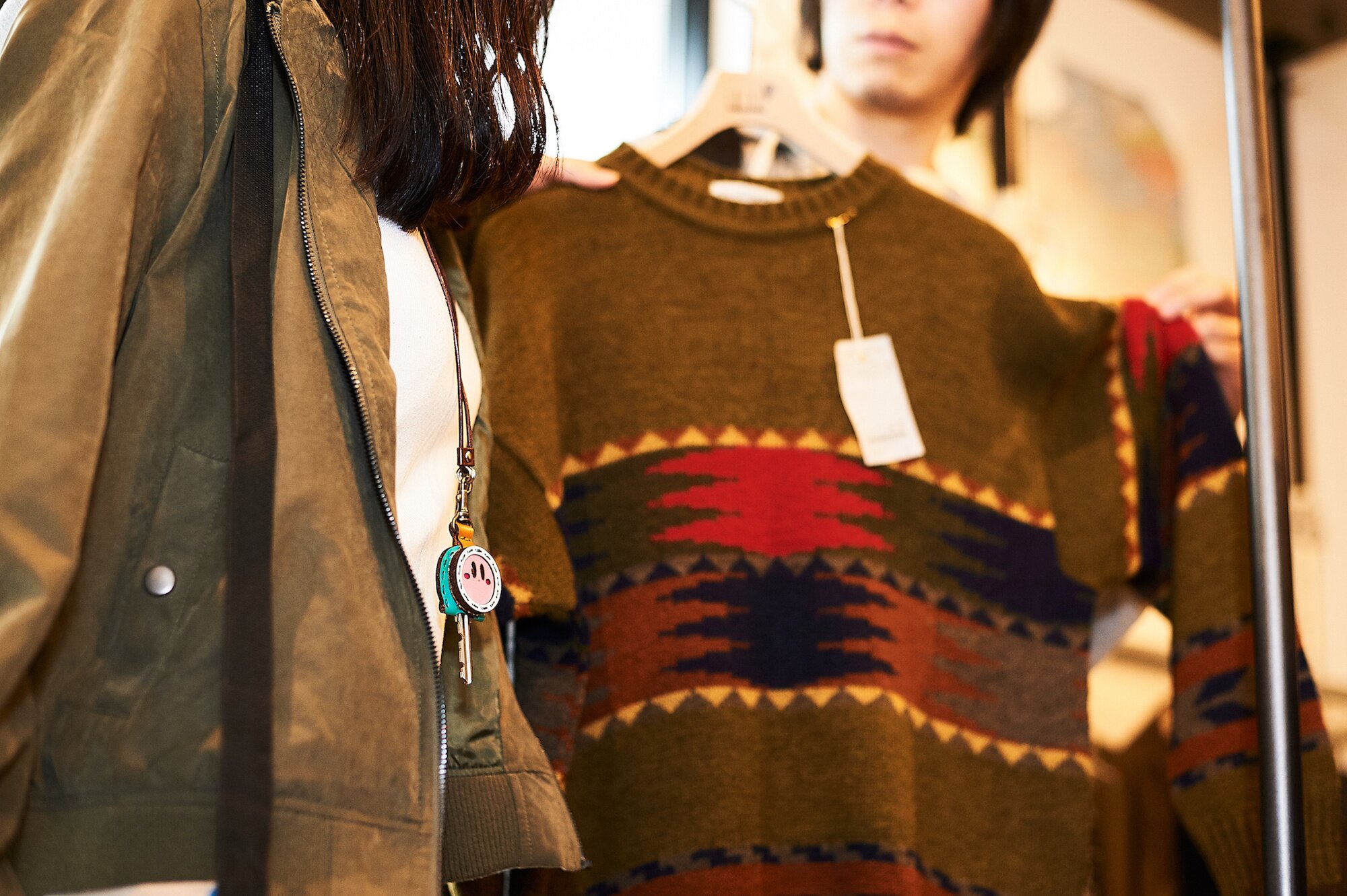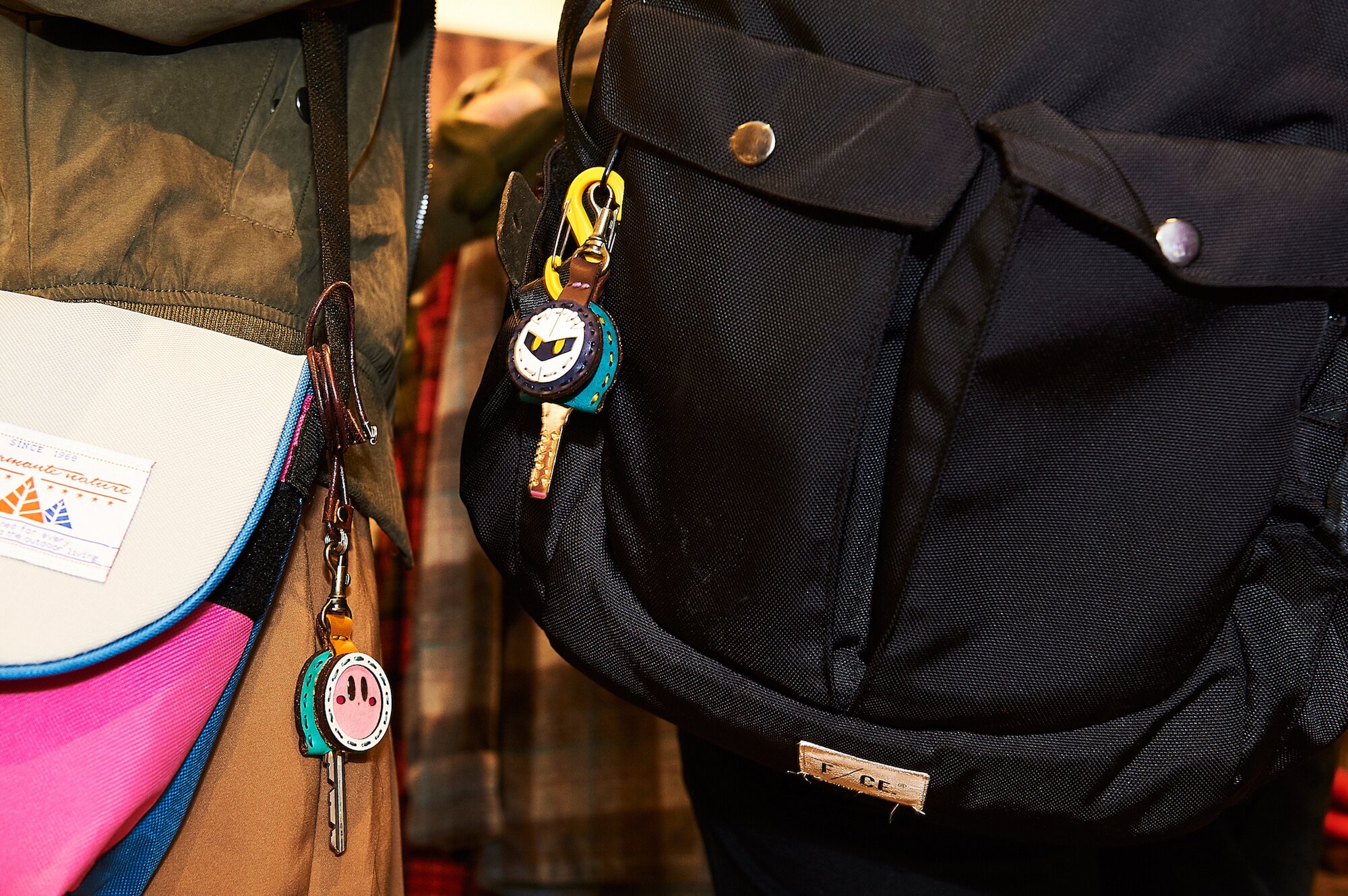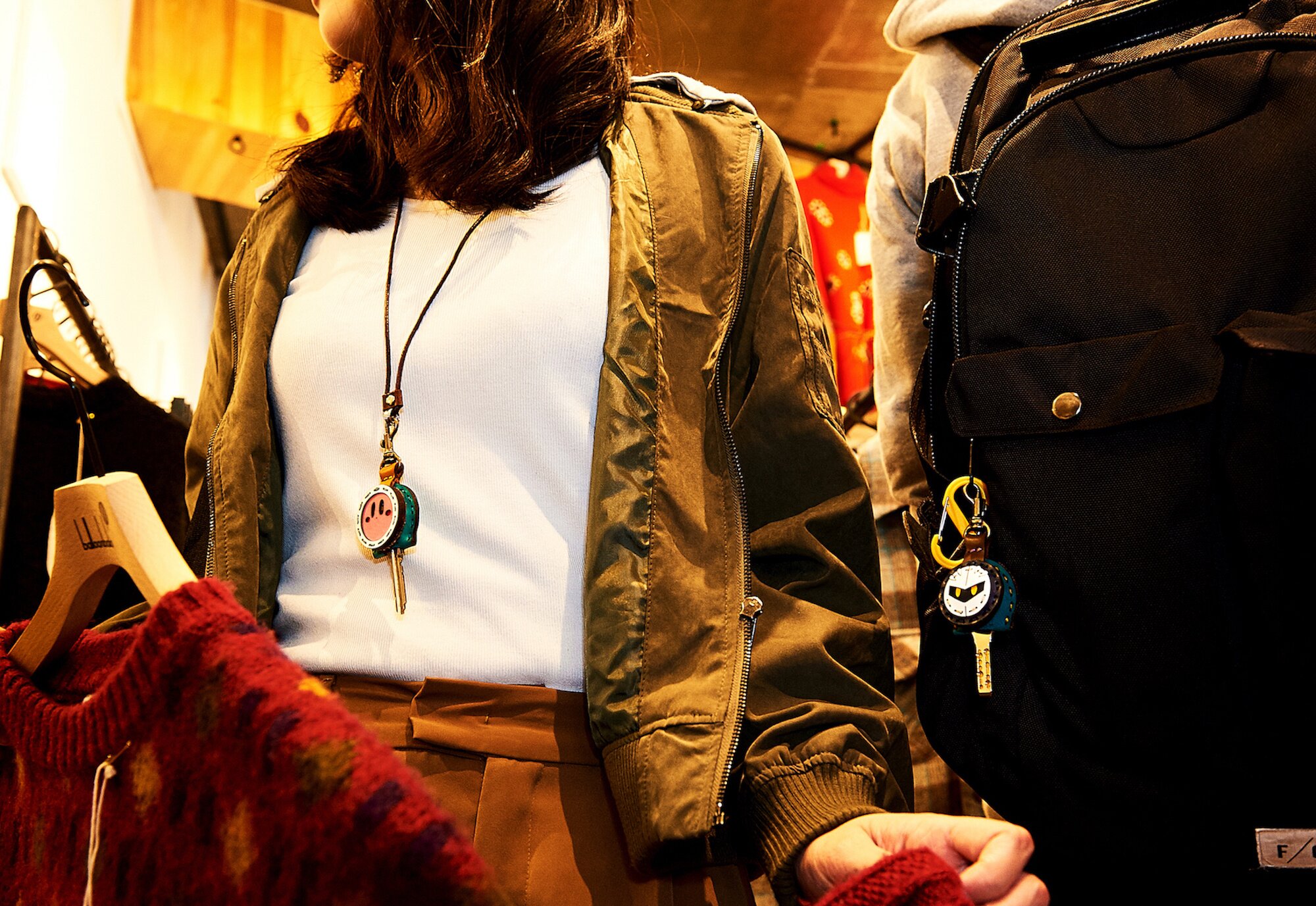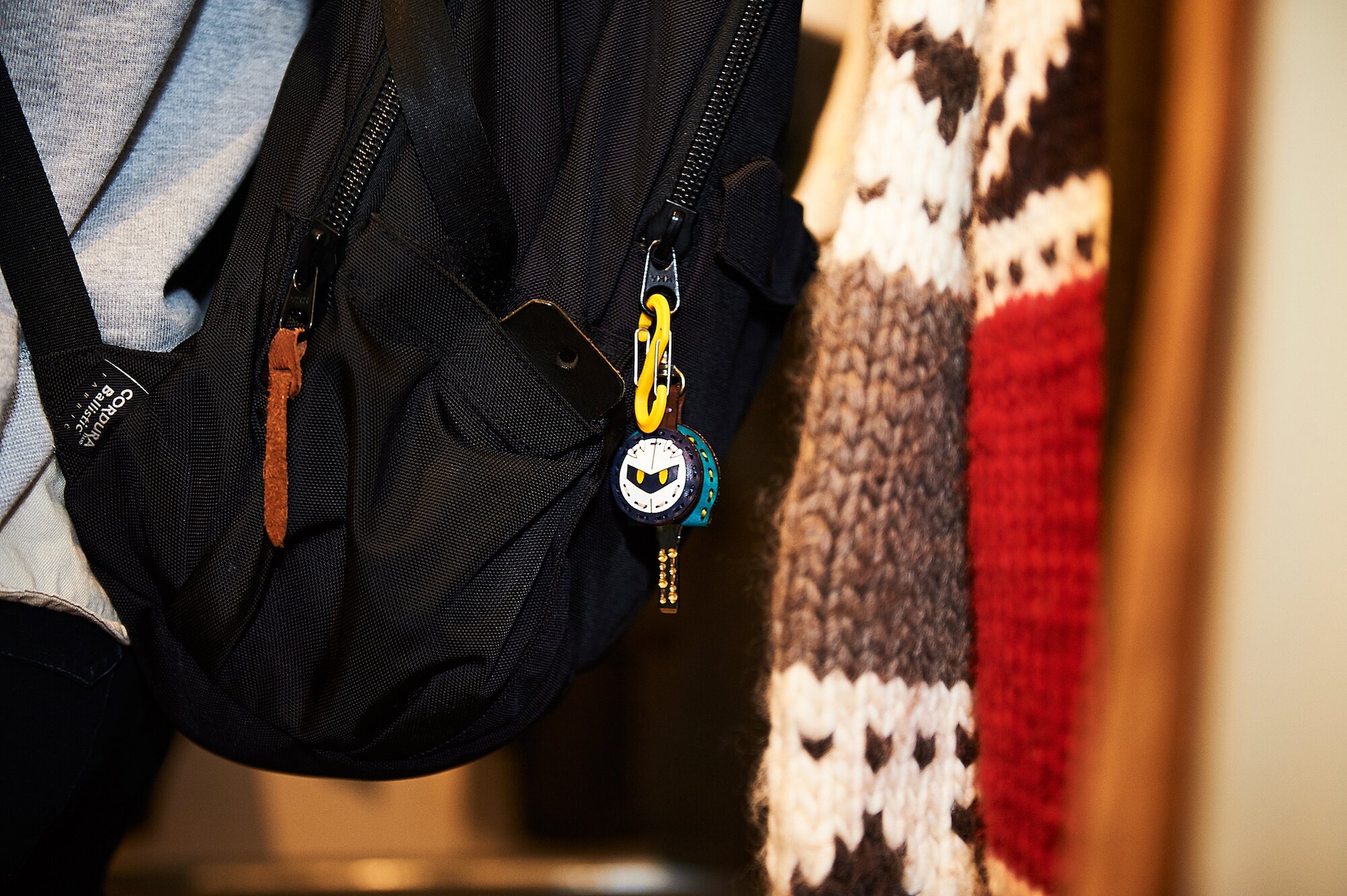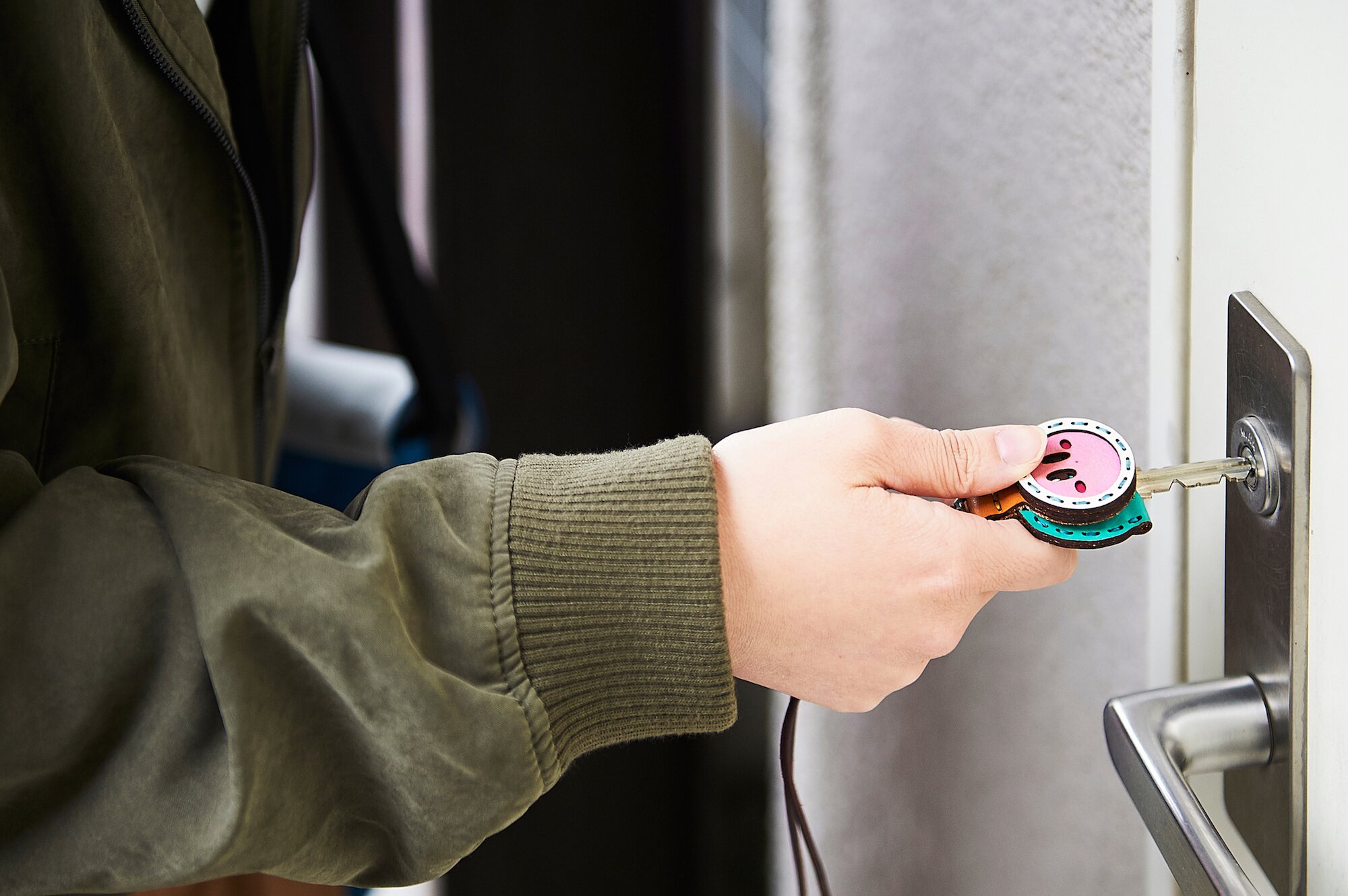 Photographed with the cooperation of
balloonbala
and
Cafe & Bar R
■About OJAGA DESIGN's leather products
・Because they use natural leather dyed by hand, there may be flaws, wrinkles, stains, or changes in the color or texture that come from the leather itself.
・While they work hard to recreate the exact color shown in the product photo, depending on your monitor settings and lightings, there may be color differences between the photo and the product itself.
・As the product is made from natural leather, please do not let it get wet. The products may get stained or discolored when they are wet, so please be careful.
・Colors may fade when left it in direct sunlight. Please store it in a dark place out of direct sunlight with good ventilation.
Please enjoy the changes in color and texture that are unique to natural leather as you continue to use the product.
■About the product and manufacturer
Kirby
Kirby is an action game series revolving around Kirby, the hero, who inhales enemies to copy their abilities and clear different stages. Ever since the first Kirby game was released in 1992 for the Game Boy, the series has continued to produce hits and remains as a popular series in the hearts of fans around the world. This year, the series is celebrating its 25th anniversary through collaborations with department stores, orchestral concerts, as well as various events. A new game, "Kirby Star Allies," is scheduled to be released at a later date in 2018.
OJAGA DESIGN (Manufacturer)
OJAGA DESIGN is a leather brand that takes pride in its fully handmade manufacturing process and its "made in Japan" goods. Located in Tachikawa City, Tokyo, its studio handles all processes including the leather dyeing, cutting, and sewing. It has produced wallets, iPhone cases, key accessories, and other goods that feature its star-shaped motif. OJAGA DESIGN has collaborated with characters from around the world, fashion brands, sports teams, and a wide variety of companies in producing the finest and most detailed leather goods by carefully cutting apart leather pieces and layering them together for elaborate finishes.


Q: When will rewards be shipped out?
 A: They are scheduled to be shipped starting April 2018 after production is complete.
Q: Where will rewards be shipped from?
 A: Rewards will be shipped directly from Tokyo Otaku Mode in Japan.
Q: How will you ship the rewards?
 A: Rewards will be shipped by SAL Small Packet Registered.
Q: I noticed that all prices are displayed in Japanese Yen. If I am paying with foreign currency, how will exchange rates affect my payment?
 A: Rates may differ between credit card companies. Please contact your credit card company for further information.
Q: Will I need to pay any additional import duties, VAT, customs taxes, or local handling fees when receiving my reward?
 A: Depending on your country's customs laws, you may be required to pay a tax before obtaining your package. In some areas, such as the United Kingdom and France, the local postal service may charge an extra handling fee for processing packages affected by customs taxes. Payment of customs taxes and any possible handling fees is the responsibility of the purchaser.
Q: Why can't I click the "Reserve" button?
 A: Please ensure that you have filled out your payment method and shipping information and try again.
Q: Are the rewards that ship to Japan and ship internationally different?
 A: No. The rewards are the same. The only difference is the shipping cost.
Q. Is there a possibility of general sales?
 A:There may be a possibility for general sales after the Project is complete.

Kirby 25th Anniversary Pupupu Paper-Tape Music Box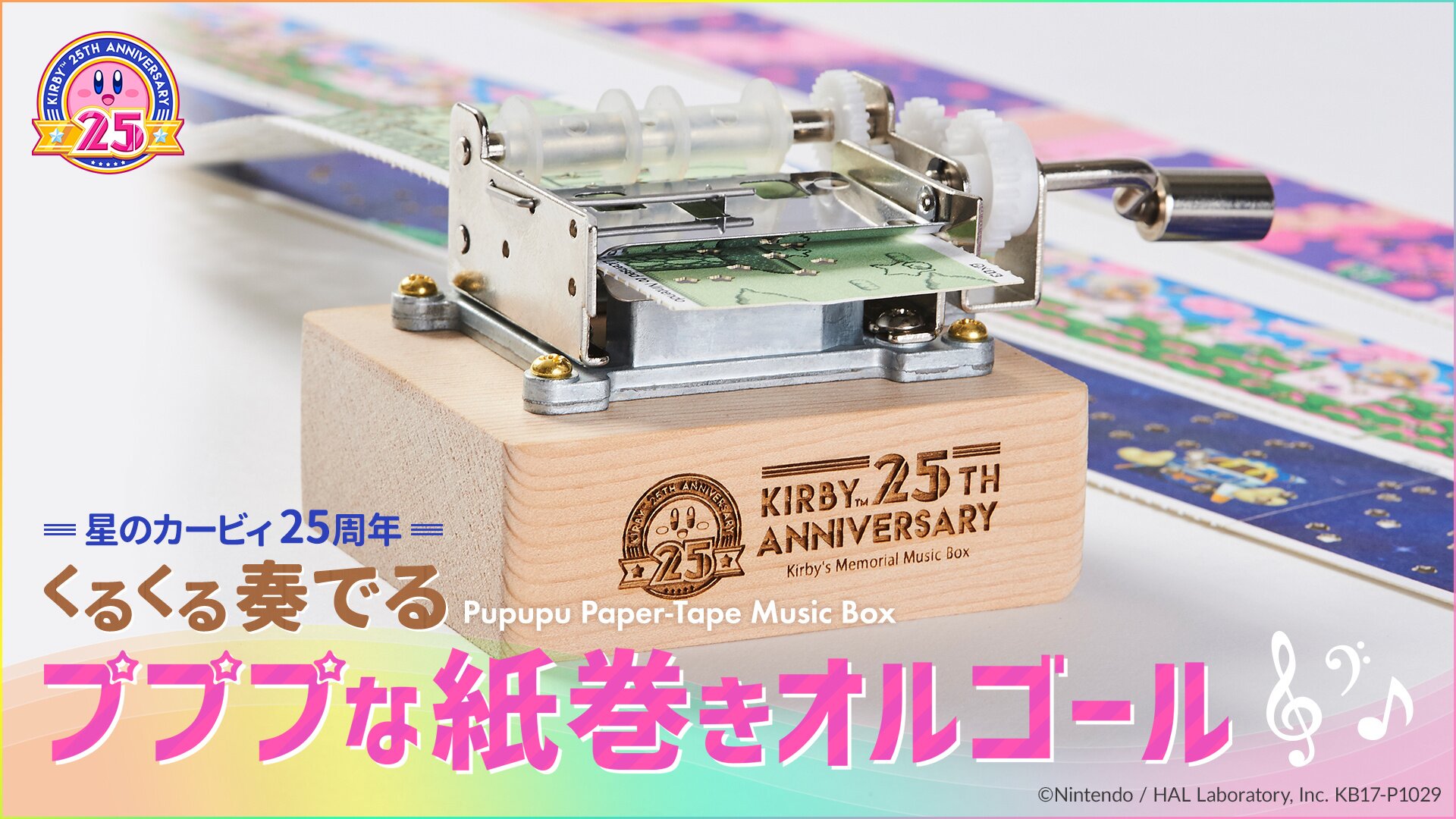 ©Nintendo / HAL Laboratory, Inc.