Whew! We're simultaneously running 3 separate giveaways for 3 magnificent 1/4 scale figures. It just takes a few seconds to enter—be sure to submit your entries for all three!

Most importantly, all participants will be given a $10 coupon after entries close. By entering all 3 giveaways, you're guaranteed to collect 3 separate coupon codes! And you just might win a stunning B-Style figure while you're at it….
Weekly Highlights
A must-see for fans! We've added more new items designed to commemorate the 25th anniversary of Cardcaptor Sakura. These are true collector's pieces, including top-quality framed prints of special CLAMP artwork.
Now up for pre-order from Rent-A-Girlfriend: posters, acrylic stands, illustration card sets, and even life-size (!) tapestries featuring brand new visuals of Chizuru, Mami, Ruka, and Sumi in party dresses.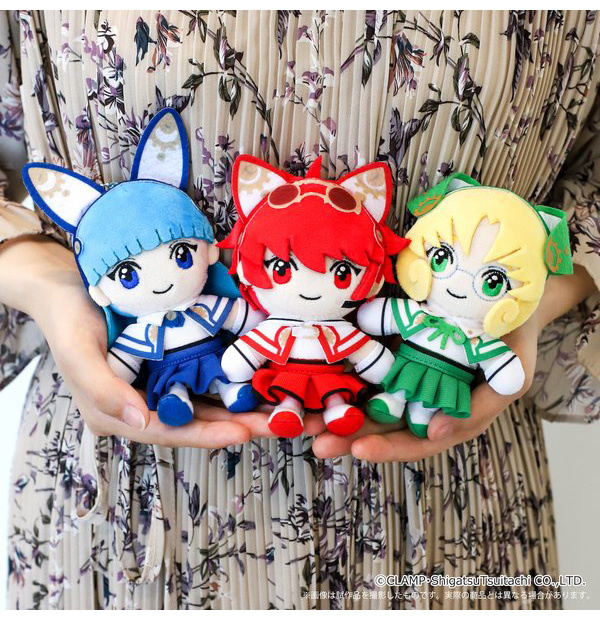 Grow your plush collection! We've got plushies ranging from the petit hand-sized versions shown above to far larger and more cuddly pieces.
📸 Here's your weekly reminder to consider participating in TOM's ongoing Figure Photo Contest. Or alternatively, it's more than worth stopping by simply to browse the entries so far—they're an incredible display of variety & creativity!
TOM Premium Exclusive
This is your last chance to join the latest Premium Exclusive Giveaway (if you haven't already entered, of course!). Entries will close 11:59 pm October 17, 2021 (PDT).
Review of the Week
\Thanks for your review & photo!/
Nendoroid Inuyasha Kagome Higurashi
"Sit Boy!"
Finally together! This nendoroid is certainly a must have if you're thinking of collecting the Inuyasha cast. Our lovely heroine now sits happily on my shelf with her adorable hubby! The only criticism I have is that I wish they would have given the shikon jewel to Kagome as well. They nailed her attitude and character though! 10/10