Macross concert tickets and official merchandise are now available from the TOM Shop! Grab your ticket and goods and celebrate the series with fans around the world!
Weekly Highlights
Little by little, more Zero Two figures are becoming available again. Our only advice is to get 'em while you can!
Happy news for Vocaloid & ARIA fans! All the latest collectibles from IA, OИE, and HIPPI are now available on the TOM Shop. Many feature brand new artwork!
Also newly added: a whole bunch of visually stunning merchandise from Kadokawa series like KonoSuba, Love Live, and Redo of Healer. Be sure to pre-order quickly if anything catches your fancy! Many of these will become unavailable in the coming week (JST).
Less than a week left to earn bonus TOM Points on 1000+ products, including plenty of figures (of course!) as well as a wide variety of other otaku goodies.
TOM Premium Exclusive
And while you're collecting extra TOM Points, keep in mind that Premium members earn $0.50 points for each product review. It's quite easy, too! Simply follow our review guidelines while sharing your honest thoughts on items you've received.
Review of the Week
\Thanks for your review!/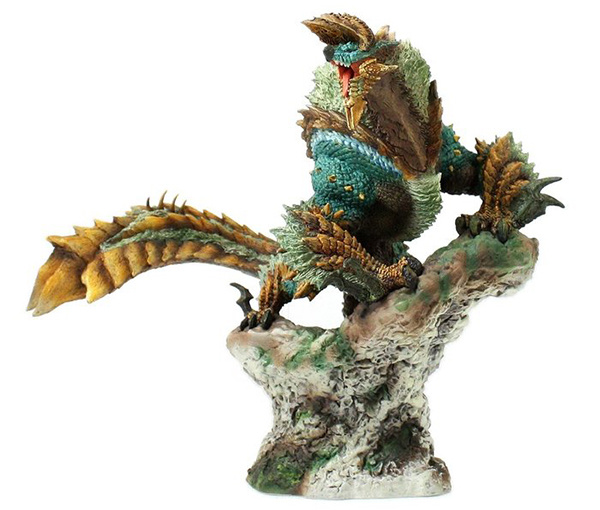 Capcom Figure Builder Creators Model: Monster Hunter Thunder Wolf Wyvern Zinogre (Re-run)
Extremely solid buy
For only around $100, this is a really good buy. Figure Builder Creators Models always have amazing detail, and this zinogre follows that trend beautifully. The posing is perfect, and proportions are faithful to all the in game models. My only complaint, keeping this from 5 stars, is the size. Standing at only 8.7" in height (including the rock), this is one of my smallest figures. The small scale makes the detailing slightly harder to see, but I can understand given the price tag. This is a must-have for any and all monster hunter fans who wish to display their love for the franchise in their collection.