The TOM Shop lists a wide range of new items every week (every day, actually), not just figures…! Simply scroll to see a few recent highlights.

But to be fair, we do give special treatment to new pre-order figures. After we open their product pages, they temporarily come with 10% cash back in TOM Points for all Premium members, and up to 15% cash back for renewed Premium members. Get those extra points while you can!
Weekly Highlights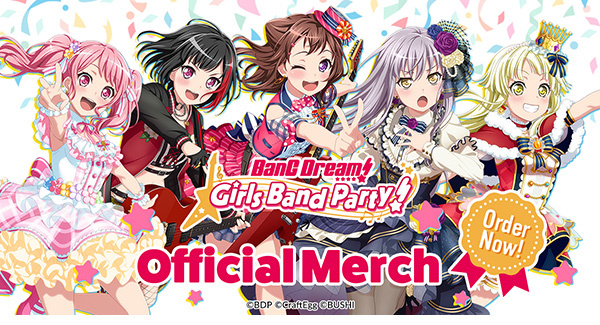 Here's where to find all our BanG Dream! figures & merchandise in one place. Come take a look!
We're thrilled to have added TONS of new items from Persona 5 Royal and Persona 5 Strikers—classy jewelry, key chains, pins, hoodies, bags, stationery & more.
Our latest batch of Love Live tapestries & collectibles will bring cheerful color to your walls and a smile to your face. Pre-order by the evening of Jan. 20 (PST) if you see one you really want!
This giveaway requires exchanging $10 TOM Points—but you're guaranteed to get back a coupon worth the same amount or way more. Ten extra-lucky entrants will win $100 coupons!
TOM Premium Exclusive
The latest Premium exclusive article offers a special peek at how TOM staff members would normally celebrate the New Year here in Japan, as well as what we did differently this time around.
Review of the Week
\Thanks for your review!/
Granblue Fantasy Summer Collection Bag
Beach Girls
A bag full of goodies from all your favourite GBF girls in their summer attire. The contents are vibrant and colourful, like the bag itself. I ended up framing the clear files to go alongside the scroll. The fan is both practical and decorative, so you can use it or put it on display. I quite like the addition of the acrylic phone stand, which is useful!