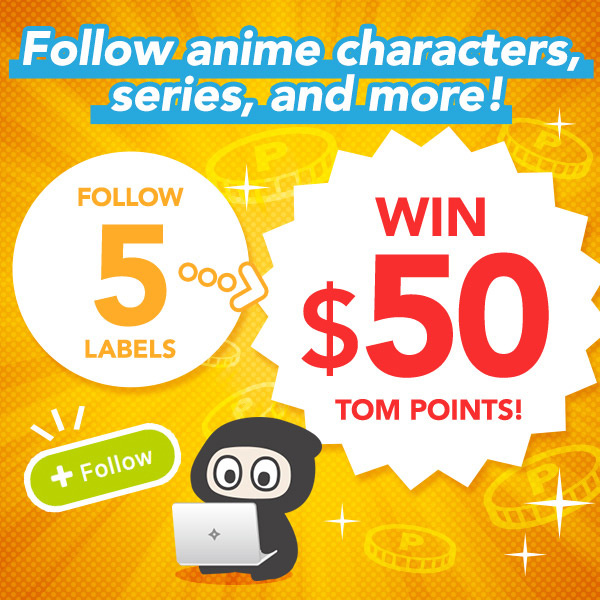 Start following TOM Shop product labels—such as your favorite character, anime series, or figure maker—to win TOM Points! It just takes a few seconds. All participants will get at least $1 TOM Points, and 10 lucky winners will each get $50 TOM Points.
Another chance to try your luck: Trade in $10 TOM Points and get back a coupon for up to $100 OFF. 10 winners will get a $100 coupon, and 50 more winners will get a $15 coupon. Everyone else will get a $10 coupon to make up for your points!
Weekly Highlights
[New pics added] Nendoroid Racing Miku 2020 Ver. will come with a special First-Run Limited Bonus mask part (shown above). Pre-order to ensure you receive this unique accessory!
[New pics added] Get a first peek at the unpainted prototype for Nendoroid Sandalphon from Granblue Fantasy. Tap to visit the product page & view more new images! (Note: for licensing reasons, this item is only available to North America. )
TOM Premium Exclusive
Review of the Week
\Thanks for your review!/
Racing Miku 2017 Thailand Ver. Non-Scale Figure
Not as tan but still nice!!
She's not nearly as tan as the pictures made her out to be, though she is noticeably darker than my other pale-skinned figures. I got it because she was tanned so it's a bit of a let down to see her not as dark. But overall, a lovely figure! Be sure to have plenty of room for her because, while she's as tall as any other 1/7 figure, she certainly takes up more room with her wings and hair!