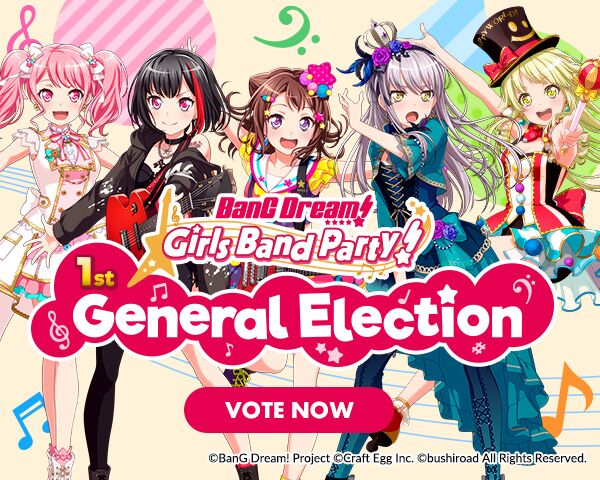 💛YOUR VOTES ARE IN 💛
It was a long and exciting ride, but we have a clear winner!
drumroll…..
What's BanG Dream! Girls Band Party! ?
It is an exciting mobile music rhythm game with simple controls! Tap to the rhythm of over 50 songs, including original game songs and covered versions of popular Japanese anime songs!
Jam together with the 5 charismatic girl bands in the game! Featuring Poppin'Party and Roselia from the animation BanG Dream! and game original bands, Afterglow, Pastel*Palettes, and Hello, Happy World!