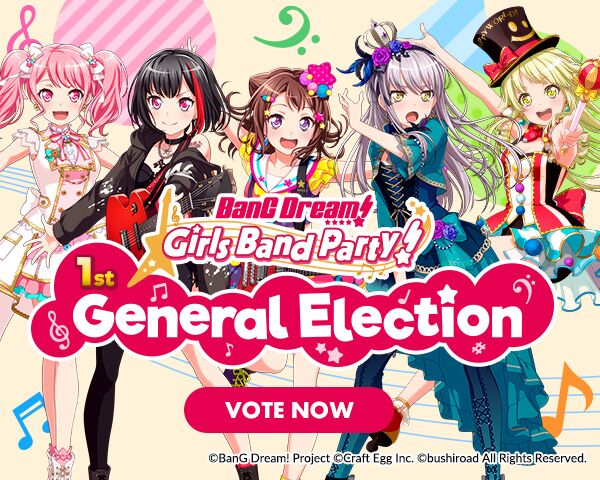 WE'RE DOWN TO THE FINAL HOURS!!!
The girls are DYING to have their own original band
merchandise made, but they need your votes to make it to #1!

♥ IN THE LEAD ♥
BONUS GIVEAWAY: Share your vote on Twitter to win an autograph from Aina Aiba (voice actress: Roselia's Yukina Minato!)
What's BanG Dream! Girls Band Party! ?
It is an exciting mobile music rhythm game with simple controls! Tap to the rhythm of over 50 songs, including original game songs and covered versions of popular Japanese anime songs such as "Silhouette", "Butter-Fly", "Guren no Yumiya", and "Soul's Refrain".
Jam together with the 5 charismatic girl bands in the game! Featuring Poppin'Party and Roselia from the animation BanG Dream! and game original bands, Afterglow, Pastel*Palettes, and Hello, Happy World!