Tokyo Otaku Mode is Exhibiting at and Live Streaming from Tokyo Game Show 2019 as an Official Media Partner!
Tokyo Otaku Mode Inc. (incorporated in Delaware, U.S.; representative: Tomohide Kamei; CEO: Naomitsu Kodaka; herein referred to as TOM) will be exhibiting at Tokyo Game Show 2019 (herein referred to as TGS2019) in Makuhari Messe from today, September 12th, to Sunday, September 15th, as an official media partner.
< Interviews Aimed for an Overseas Audience Will Be Live Streamed from the Venue!>
TOM will set up the Tokyo Otaku Mode Live Stream Hut in the venue and live stream the interview program aimed towards overseas audiences, SPOTLIGHT Tokyo Game Show 2019. Game producers and players who are at the forefront of Japan's game industry will appear and introduce the charms of different games. The program will be streamed on YouTube (https://www.youtube.com/user/tokyootakumode) to the world.
Along with the stream, there will also be video reports of TGS2019 made available.

<TGS Official Merchandise - Tokyo Otaku Mode x TOKYO GAME SHOW - Collaboration T-shirts On Sale for the 7th Year Running!>
As official TGS merchandise, the Tokyo Otaku Mode x TOKYO GAME SHOW collaboration T-shirts will go on sale for the 7th year in a row. This year there are two designs, one by BAN-8KU ("Banpaku") and the other by Baron Ueda, both special creators recognized by TOM. The designs were specially made for these shirts. They are available in sizes from S to XL and cost 3,500 yen (incl. tax). These T-shirts are so popular that they sell out during the event every year.
BAN-8KU's Design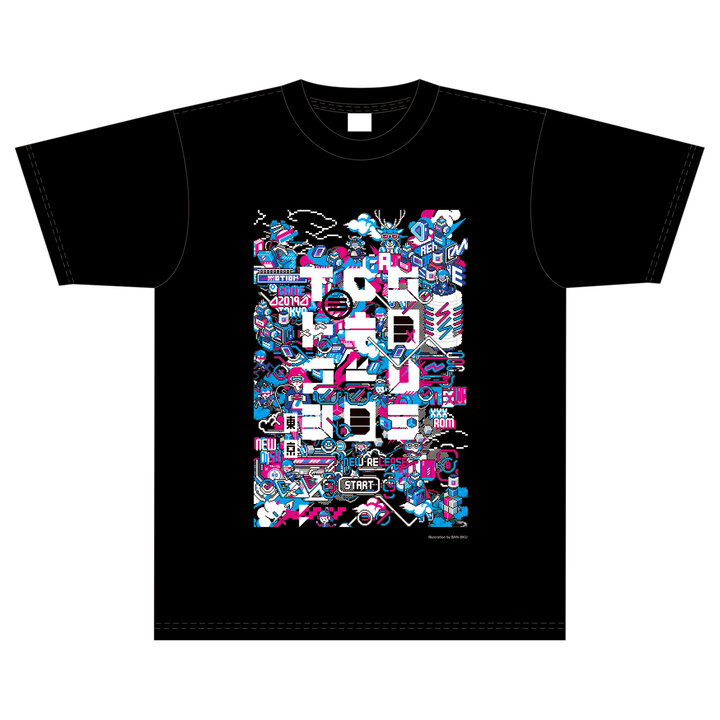 Baron Ueda's Design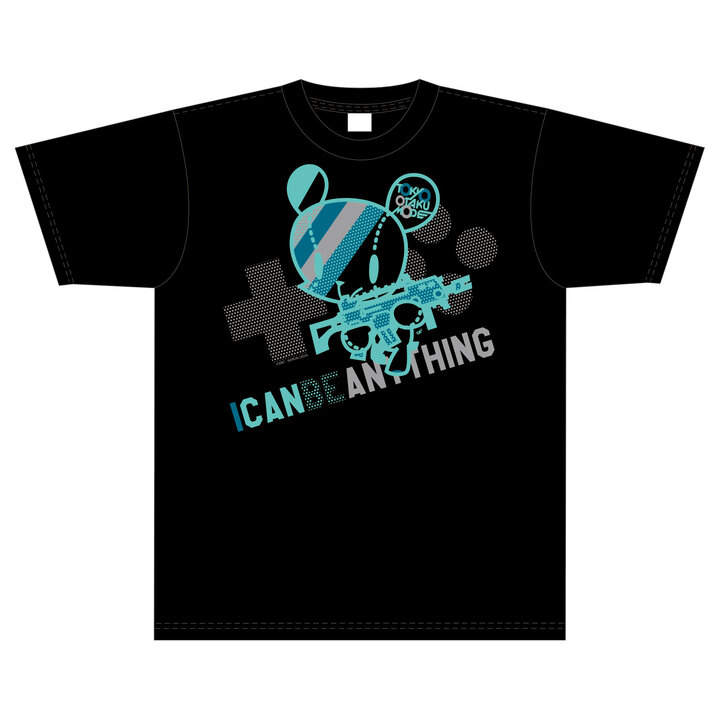 TOM has been affiliated with Tokyo Game Show since 2013 as a promoter for the overseas audience. This is the 7th year running that TOM will exhibit as an official media partner. This year, TOM is focusing on live streaming to an overseas audience, expanding awareness of Tokyo Game Show to gamers around the world, and promoting the numbers of and raising the satisfaction of foreign attendees.
Tokyo Otaku Mode Live Stream Hut Participating Businesses:
・AniVR Japan

"Little Witch Academia - VR Broom Race -" (Tentative Title)
Director: Junichi Yamamoto
Producer: Naoya Koji

"Tokyo Chronos"
Director: Haruki Kashiwakura
Producer: Kento Kishigami
"Spice and Wolf VR"
・Koei Tecmo Games: "Nioh 2"
Producer/Director: Nobuhiko Yasuda

・Capcom: "Monster Hunter World: Iceborne"
Producer: Ryozo Tsujimoto

・CD PROJEKT RED: "Cyberpunk 2077"
PR and Communications Manager: Mariko Kushibiki
The following link will be regularly updated with the broadcast timetable and information about the participating guests.

https://otakumode.com/now/tgs
About Tokyo Game Show
Tokyo Game Show is Japan's largest exhibition for computer entertainment, especially computer games, held jointly by Computer Entertainment Supplier's Association (also known as CESA, CEO: Hideki Hayakawa) and Nikkei BP (CEO: Naoto Yoshida). It was started in 1996 and has become an internationally known event where the latest information about Japanese games is transmitted to the world.
About Tokyo Otaku Mode Live Stream Hut
TOM has managed the Live Stream Hut at TGS to stream live programs to overseas audiences ever since 2015. Real-time communication with attendees is promoted through activities like inviting all kinds of guests, introducing new games, and hearing behind-the-scenes stories from production team members. This year, the Live Stream hut is once again aiming to have gamers all over the world learn more about Japanese content through the live broadcast.