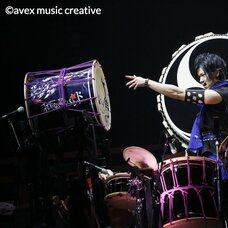 About Me
Wagakki Band

Singer / Japan

"New Sensation Rock Entertainment Band" combining Shigin, Wagakki and Rock. Debuted in April 2014 with their first album, "Vocalo Zanmai," which reached the Top 5 in the Oricon weekly ranking and was continuously ranked among the Top 100 for 22 consecutive weeks. Their second album, "Yasou Emaki," reached first place in the Oricon weekly ranking and won the Planning Prize at the 57th Japan Record Awards in September 2015. The band's smash hit song "Senbon Zakura" has received more than 30 million views on YouTube.
You are a fan of Wagakki Band
Share this page to show your support!
Follow this account and be a fan!
14FOLLOWERS